No Taskin or Shoriful as focus turns to Fizz for WI Tests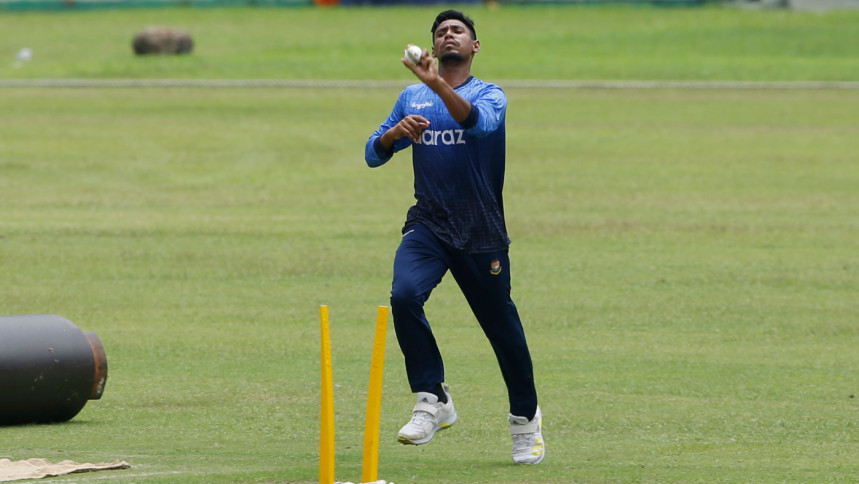 There were doubts about paceman Taskin Ahmed's inclusion in Bangladesh's upcoming Test series against West Indies. A crisis in the pace department surfaced today when Shoriful Islam was ruled out of the rest of the series against Sri Lanka owing to an injury he suffered during the fourth day's play at Chattogram.
Shoriful was deemed unfit to play for the next four to five weeks which likely puts him out of the Test series in West Indies with pace-friendly surfaces. Bangladesh are likely to play the first Test at Antigua from June 16 till 20th before playing the second Test at St. Lucia from June 24. 
Chief selector Minhajul Abedin spoke to the media today and talked about Shoriful and Taskin's likely exclusion from the Test squad for West Indies. 
"From the information we have, we are not getting Taskin in the Tests but we may get him in the white-ball series. Despite all that, we will get the physio's report from the medical department on 21st and will be able to give an update. There is almost no chance of getting Shoriful in the Tests but we may get him With no left-arm pacer in the pipeline bar Shoriful in Tests, the focus turns sharply to Mustafizur Rahman, who had previously said he was less keen on playing in the red-ball format to manage his workload. 
Mustafizur is certainly in BCB's discussions regarding the Test series.
"We have talked to Mustafizur about the next series. We have held the discussions much the same way that we communicate from the selection panel. We will ready the side for the West Indies series after returning to Dhaka and will discuss these issues," Minhajul said.
Asked if they wished for Mustafizur before any red-ball cricket, the chief selector said: "Definitely. When a player is in his best form, we obviously require him. If we need him, we will definitely recruit him."
Mustafizur is currently playing the ongoing Indian Premier League, slated to end on May 29th.