Ebadot can afford to follow his own example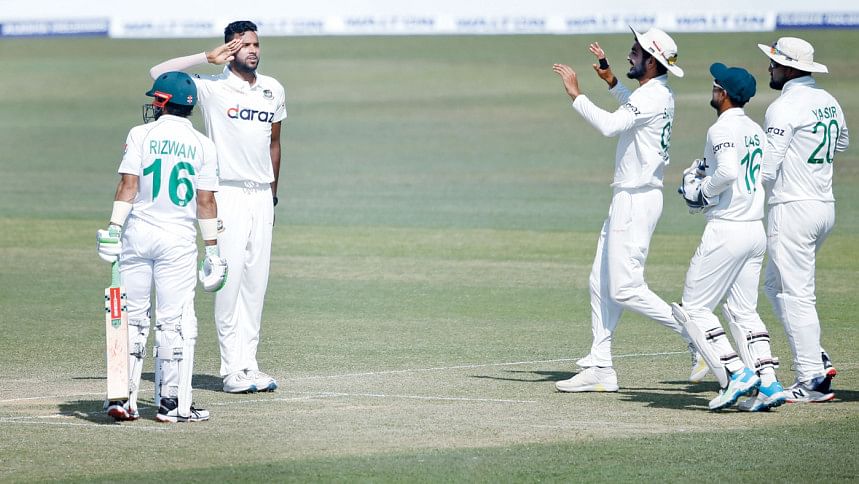 To the regular followers of Bangladesh cricket, Ebadot Hossain has made his name synonymous with the gesture of salute that he brings out after picking a wicket. That has been his trademark celebration since his inception.
While it is usually Ebadot who is the one saluting, it would not be exaggerating to say that the right-arm pacer deserves to be on the receiving end of one, considering his impressive display on the third day of the Chattogram Test between Bangladesh and Pakistan.
If only figures are to go by, only left-arm spinner Taijul Islam's exploits and Bangladesh's amazing turnaround in yesterday's play would come to the fore. Pakistan, who had started the day with 145 for no loss, could only add 141 more runs on the day. And undoubtedly, it was Taijul who turned the destroyer-in-chief with his laudable seven-for to instigate a roaring comeback for Bangladesh.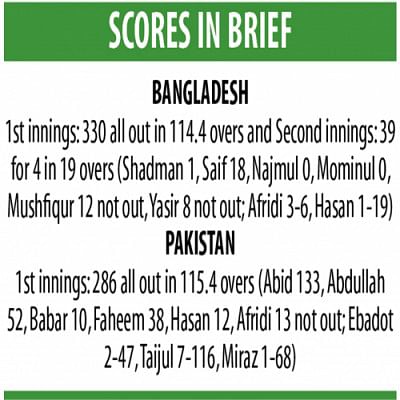 But it would also be wrong to ignore the supporting role Ebadot played in enabling such an astounding comeback that saw Bangladesh go into their second innings with a 44-run lead, that too from a situation where it seemed a resurgence was improbable.
Ebadot, who had a modest outing at best on the previous day as he remained wicketless by giving away 31 runs in his 12 overs, seemed a totally different beast yesterday, especially when skipper Mominul Haque handed him the new ball following lunch.
With the ball just an over old, Ebadot resumed the innings post-lunch with a maiden. However, the specialty of that over was not in conceding any runs but in the way he set Mohammad Rizwan up for an eventual leg-before in his next over.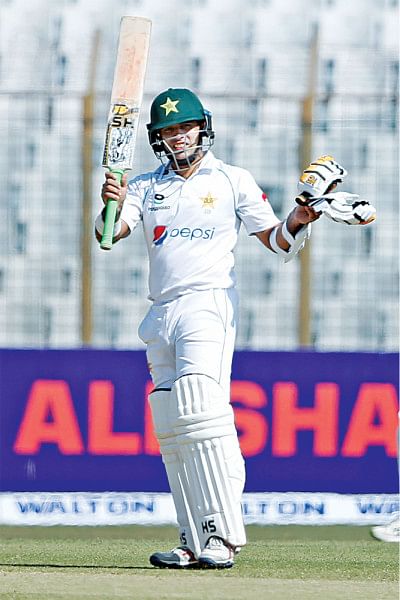 Just a day before, the same player who had been struggling with his accuracy, considered as one of his strengths alongside the ability to bowl quick, Ebadot was able to extract off-the-pitch movement instantly.
For four deliveries in that over, Ebadot had maintained an impeccable line outside off and swung the cherry away from the right-hander Rizwan, beating his outside edge on one occasion. And the final delivery of that over that Ebadot moved inwards, beating the inside edge off Rizwan's willow, was perhaps an indication of what was to follow.
The first delivery of the very next over, Ebadot had Rizwan plumb in-front, striking the back leg of the right-hander who was probably anticipating the ball to move away, just as it had been doing for most occasions.
Ebadot was rewarded with another wicket on the day and ended with figures of two for 47 in 26 overs, including seven maidens. But even though his figures might not be as glowing as that of Taijul, his impact in the entire game could hardly be forgotten.
For the seven overs he bowled on the trot in that spell, the right-armer gave away just 11 runs, constantly keeping the pressure up from one end that only made Taijul's work easier at the other.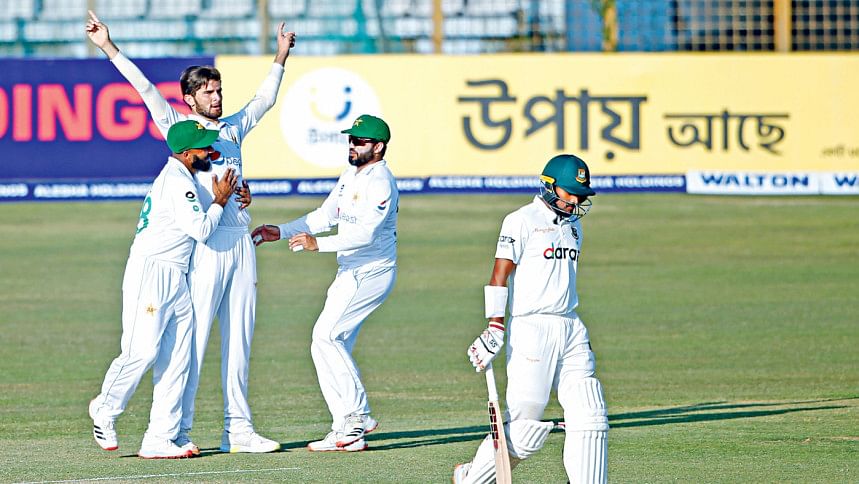 Ebadot showcased how bowling partnerships work and the way a bowler can complement his partner from the other end. The only thing that Ebadot needs to do is to not make this only a one-time wonder and turn it into a habit by following the example set by himself.