Highs, Lows & Looking Back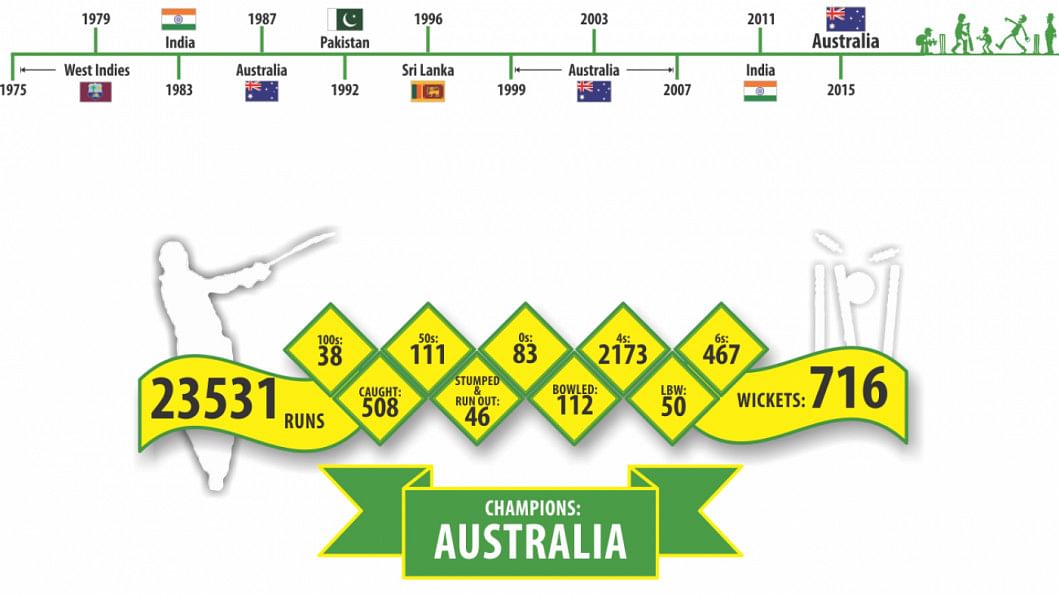 It's over. After 44 days of endless cricket dose -- involving 14 of the best cricket-playing nations and 48 matches to savour, cricket will probably take a back seat now. But there will be plenty of moments to be cherished and plenty of awe-inspiring numbers to be crunched upon. To be fair, it wasn't always high-octane stuff over these past one and a half months; neither did every match go down to the wire. But fortunately the results were not always foregone conclusions as the 'lesser nations' often punched above their weights. There were some gigantic batting efforts: Kumar Sangakkara's four consecutive centuries, Chris Gayle's double bettered by Martin Guptill or AB de Villiers's pyrotechnique repeated time and again. But it wasn't the bat doing the talking every time. Against the tide, we've witnessed some magical spells from the likes of Wahab Riaz, Trent Boult, Mitchell Starc or our very own Rubel Hossain. In the end, there was one winner, and deservedly so: Australia.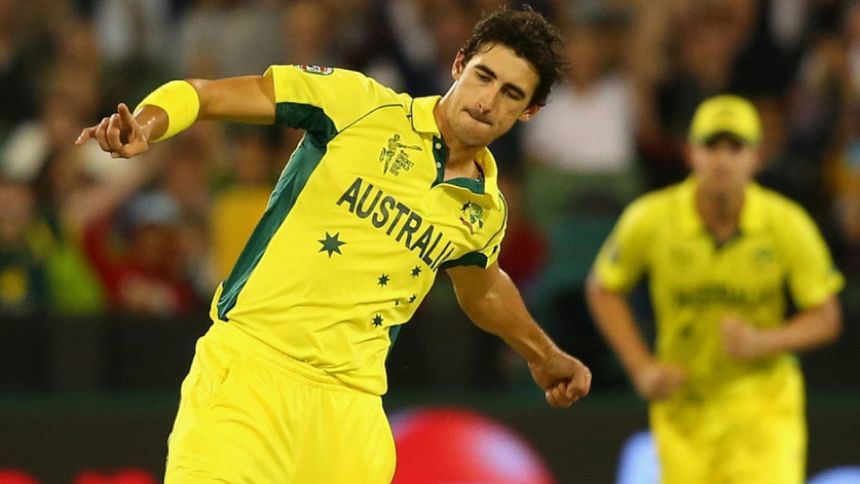 Trivia
For the first time, all 4 Asian test-playing nations qualified for the WC quarterfinals.
The last seven WCs have witnessed at least one Asian team contesting the final. Among those, four WCs were won by the Australians, where they beat Pakistan (1999), India (2003),Sri Lanka (2007), and New Zealand (2015). The other three WCs were won by the Asian teams, notably Pakistan (1992), Sri Lanka (1996) and India (2011). Australia have played in 6 of the last 8 ICC World Cup finals. The only final they didn't play in, besides the 2011 one, was when the WC was hosted down under.
South Africa had never won a knock-out match in the WC prior to this one. They were eliminated from the semifinal in 1992, 1999 and 2007 WCs and from the quarterfinals of 1996 and 2011.  The 2003 edition, hosted by South Africa, was the only time they did not reach the knockout stage.