First day was Tigers': Wagner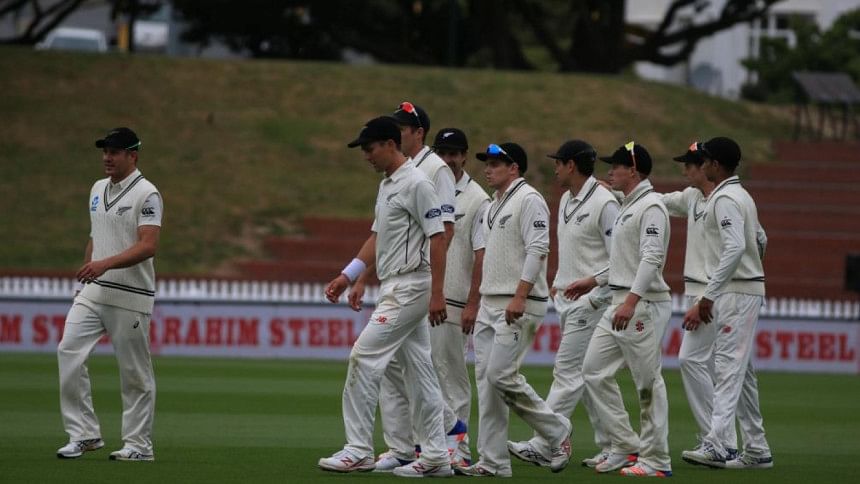 When it comes to Tests at the Basin Reserve in Wellington, Neil Wagner turns into a specialist, a position necessitated by the unique conditions that persist at the venue. He bowls against a stiff breeze that blows from North to South across the ground, and only in Wellington is this climatic feature so relevant that it requires a special skill set. Therefore, given a green pitch on which the hosts bowled first, it would have been expected that Bangladesh would wilt under the weight of the opposition's class as well as the unique conditions, but they ended the day in front at 154 for three.
"Today is Bangladesh's day," Wagner, who brought New Zealand back into the match late in the day with the wicket of Mahmudullah Riyad, said after the day's play. "It was a tough day [for bowlers]. It [wind] will make it a tough day for batters as well -- not easy as a batting group to come in and out, and start again in these conditions."
Most of Bangladesh's success came from the assurance and ability displayed by Tamim Iqbal and Mominul Haque, who scored 56 and 64 not out respectively. While Tamim has played in Wellington before, it is Mominul's first trip to New Zealand, but the Kiwis know the diminutive batsmen all too well as he now averages 219.5 against them.
"Nothing much has changed from the last time we played him in Dhaka a few years ago," said Wagner. "He is a pretty good batter and he showed a lot of patience and he showed a lot of fight. He never really gave a chance, he left balls well and played really well. Obviously he loves batting against us and we have to come hard at him tomorrow [Friday]."
Asked whether the pitch was playing easier than expected, Wagner replied in the negative. "When we put the ball in the right areas there was enough in it for us out there. The windy conditions made it difficult for both sides. Tough day of cricket, but Bangladesh played really well.
"At the Basin, normally as a batter if you can get yourself in you can score quite big. But also, if you get a wicket or two you can get a couple in clumps pretty quick. So we know that if we put the ball in the right areas for a long period of time, build that pressure and bowl in partnerships you can get two, three, four wickets quickly."