'Special day' for record-setting Cook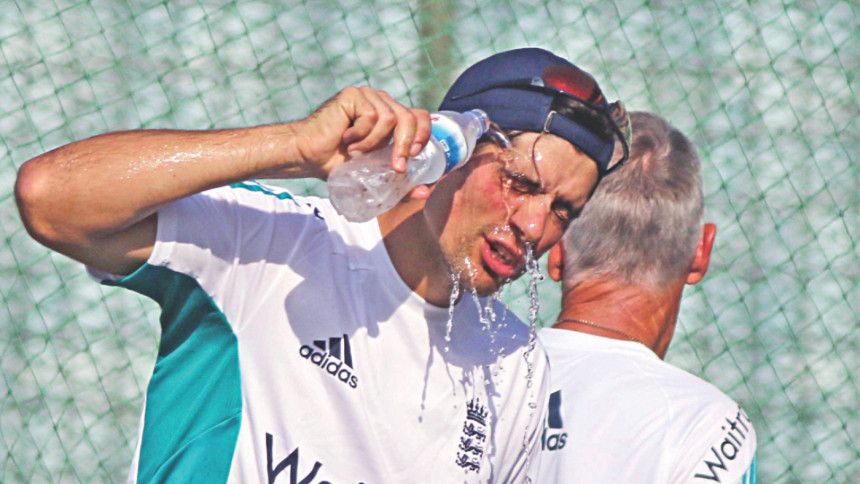 The Test beginning today between England and Bangladesh carries a lot of meaning for an England side that under captain Alastair Cook are aiming to rise to the top of the rankings. They will look to get back to winning ways in Asia after their 2-0 loss against Pakistan in October 2015 in the United Arab Emirates, and with five Tests to follow in India after the Bangladesh tour, they will be trying to recapture the form that won them the series there in 2012, also under Cook.
But today's Test for Cook will have even more significance as when he walks out for the toss, he will be walking out in the England cap for the 134th time in Tests, the most by an England player.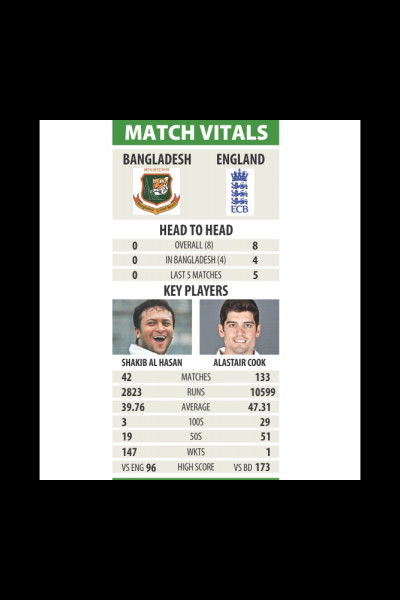 "I've not really thought much more about it. It's going to be a very special day tomorrow on a personal note," said the man who only on Monday landed in Bangladesh after attending the birth of his daughter back in England. "This game is not going to be remembered for a personal thing, it's going to be a team performance, but it's going to be a special day to eclipse a record of such a fantastic England cricketer [Alec Stewart]," said Cook, who scored two tons against Bangladesh in the two Test he played against them in 2010.
The local press has been agog with speculation about Bangladesh's possible team combination, but England have a few decisions to make of their own, namely who will partner Cook at the top of the batting line-up. Left-handed Ben Duckett has had success in the ODIs as well as in the warm-up matches where he hit a couple of 50s, and is the owner of a naturally aggressive if slightly unconventional style. 19-year-old Hasib Hameed on the other hand is more in Cook's mould in terms of temperament, seemingly able to bat for days as he proved by batting out two sessions in the second warm-up.
"It's exciting to see two real young guys, a 19-year-old and a 22-year-old. It's another opportunity for someone to grab the spot with both hands," said Cook, also England's highest Test run-scorer. "As I said yesterday, the guys that have come in have done okay, haven't embarrassed themselves at all, just without making that contribution a bit bigger."
A more settled area is England's bowling and Cook revealed that it will be a three pacer-three spinner combination, though not personnel, that will take on Bangladesh on what he thought would be good batting conditions.
"I think with the all-rounders we've got in our side, you'd be right to assume that on these wickets. We seem to get most options with that one," said Cook.
He reluctantly admitted that England are probably favourites, but added that such tags do not matter much.
"I think due to Bangladesh not playing much cricket over the last year or so," said Cook. "You weigh that against us playing in not alien conditions, but conditions that are not natural to us. We won an Ashes series when no one gave us a chance, so it's irrelevant to how we play."