Abahani to clash with Mohammedan today
Rupganj face Khelaghar; Doleshwar take on Victoria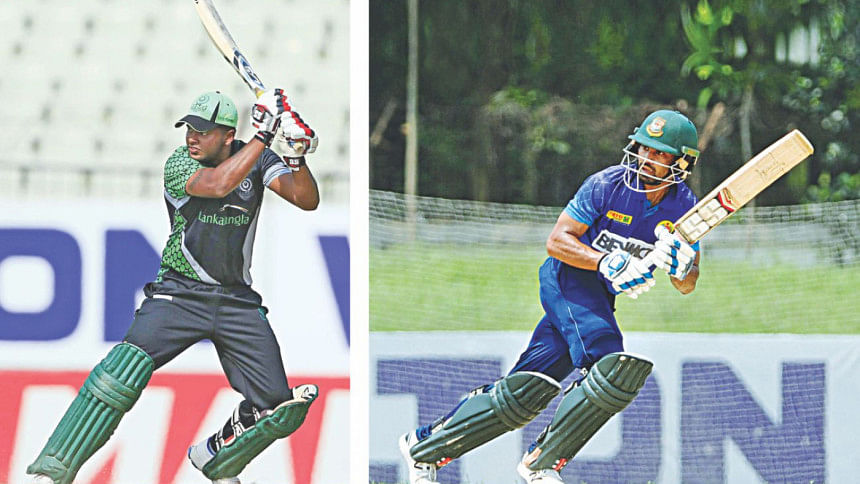 The eighth round of the Dhaka Premier League will begin with a clash between rivals Mohammedan and Abahani at the BKSP. Although the rivalry is not as celebrated today as in the past, there still remains plenty of excitement among the players when these two teams go head to head.
At the moment, Abahani are in second place with 10 points. Mohammedan also have 10 points but are in fourth place and are behind due to the run-rate.
Abahani enjoyed a good run when their national players were present. However, as soon as they left, they lost two games on the trot. They however, managed to recuperate a bit by winning their last game courtesy of Shadman Islam.
Mohammedan, on the other hand, started off with defeats, but ended up winning four consecutive matches and at the moment seem to be slightly ahead of Abahani in this encounter, although they are below them on the table.
The key player for Mohammedan will be Taijul Islam, who is currently the second highest wicket-taker of the tournament with 16 scalps. It was his six-wicket haul against Legends of Rupganj, one match ago that helped them bundle Rupganj out for 84 and win a low-scoring contest.
With both teams evenly balanced, signs point to a good game at the BKSP.
On the other hand, the other game at the BKSP between Prime Doleshwar Sporting Club and Victoria Sporting Club is expected to be a one-sided affair. Prime Doleshwar are currently in sixth place with eight points and will be looking to get two crucial points from this game. They are expected to amble past Victoria, who have lost all their seven games so far.
Meanwhile, at Fatullah, Legends of Rupganj will take on Khelaghar Samaj Kallyan Samiti. With Rupganj on eight points and Khelaghar, who have found a new sense of confidence courtesy of Robiul Islam Robi's two consecutive centuries, on six, this game is expected to be a thriller. Robiul at the moment is the tournament's highest run-getter and the kind of form that he is in, it won't be a surprise if he gets his third ton on the trot.