'I'm ready for captaincy'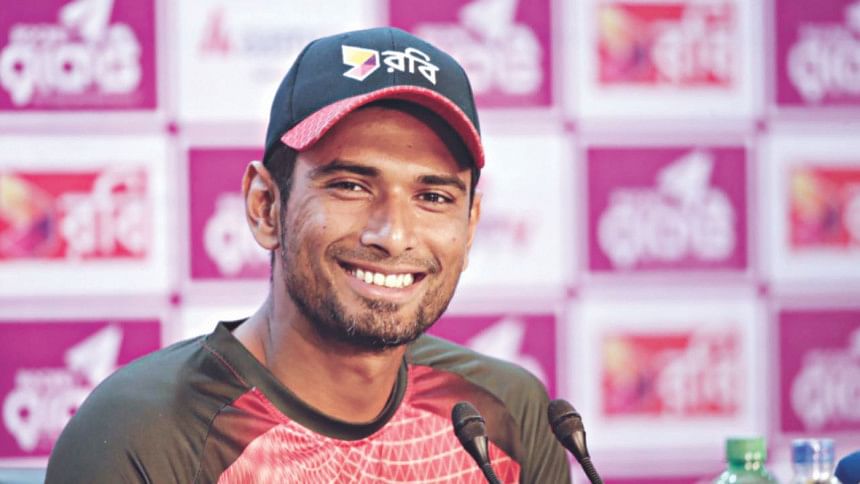 With Bangladesh Test and T20I skipper Shakib Al Hasan suffering from injury and expected to be out of cricket for up to three months, there are questions about who will lead the Tigers in the upcoming home series against Zimbabwe, starting this month, and the following series against the West Indies in November.
The experienced Mahmudullah Riyad was given the responsibility to lead the Tigers in Shakib's absence during the Nidahas Trophy in March this year until the ace all-rounder later joined the side.
And Mahmudullah informed that he was ready to take over the captaincy again during a sports business conference 'Sports Hub' organised by Imago yesterday.
"I have always liked captaincy as it's a challenging job at the same time it's a huge honour. I have always looked forward to it and if I get such an opportunity I am ready for it," said Mahmudullah.
However the 32-year-old is being troubled by his own fitness due to a back injury which he sustained during the West Indies tour this year. He also took part in the Caribbean Premier league preceding the Asia Cup.
"Injuries will be there and you have to play with it. Maybe it got worse after playing continuous cricket as I am feeling the pain in my rib area as well now. At the moment I am feeling a bit better and taking rest. I hope that I will be able to recover in time," he hopefully said.
There was also the question whether Bangladesh could dream of winning the World Cup someday and Mahmudullah said: "We have hundred per cent belief and we believe that we can win [the World Cup]. And I strongly believe that. But at the same time I have to say that we can't give any guarantees. The World Cup and Asia Cup are such big tournaments that you can't guarantee anything as you have to move forward step by step as you learn everyday in cricket," Mahmudullah added.