Bok Dekhicho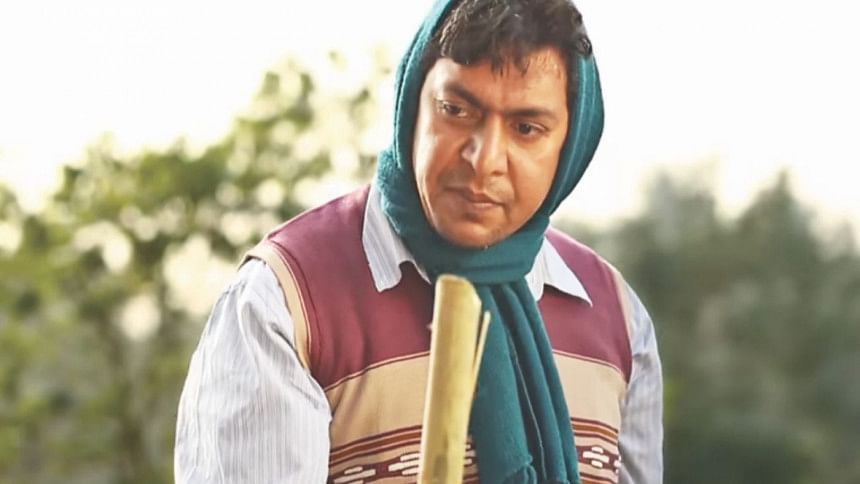 Channel: BanglaVision
Script: Brindabon Das
Directed by: Sagar Jahan
Cast: Chanchal Chowdhury, Tarin Jahan, A K M Hasan
We live in a society filled with all sorts of individuals. While some may be mentally challenged and in assist of the society's help, there are people who love to prey on the weak just to get some cheap entertainment out of it.
Bok Dekhicho is a drama that features such a cruel aspect of reality, where unjust treatment is dealt to a handicapped individual with no one to consider the victim's side of the story. The director of this natok, Sagar Jahan, is known for popular Bangla serials such as Arman Bhai and Sikandar Box, so when watching this particular drama, quality story-telling and direction was expected. And certainly, Bok Dekhicho didn't disappoint.
Despite the name sounding rather off-putting, it holds a significant meaning in context of the plot. The main character, Rohom Ali (played by Chanchal Chowdhury), is a deranged man who instantly gets triggered upon hearing the word "bok" (crane). The story heavily suggests that he is a patient of a mental disease which makes him act this way, but it is eventually revealed that he is suffering from a childhood trauma caused by constant bullying. Unfortunately, the bullying exists even in present time as he is frequently victimized by his fellow villagers via verbal abuse and mockery. As a result, Rohom Ali runs around the village chasing his bullies with a stick, despite never really injuring anyone. His wife (played by Tarin) is his constant support, though sometimes even she gets fed up at her husband's insane antics. The bullying is planned by a character played by A K M Hasan, who eventually drives Rohom Ali to severe mental breakdown, leading to Rohom Ali's apparent death.
There were several positive elements of Bok Dekhicho, the most prominent one being the excellent acting. Chanchal Chowdhury delivered his usually fantastic performance in portraying a victim of bullying who is at the verge of losing his mind. His eccentric yet energetic approach to the character was especially entertaining, but also managed to leave behind a trace of sadness as well. Tarin played the role of a supportive wife quite well; she is burdened by her own inability to abandon her insane husband, and berates the bullies who are always after him. A K M Hasan also did a good job in being a hateful villain who manipulates all other characters to turn Rohom Ali into a public victim. Other positive traits of this film was the steady yet effective story-telling, good use of characterization and an overall positive moral that we can all learn something from. Don't pick on those who may seem "dumber" than you. It is your responsibility as a part of the society to help those in need and not drive them further into insanity.
Recommend the writer something to review at [email protected]