A life Less Ordinary!
Starting with a cry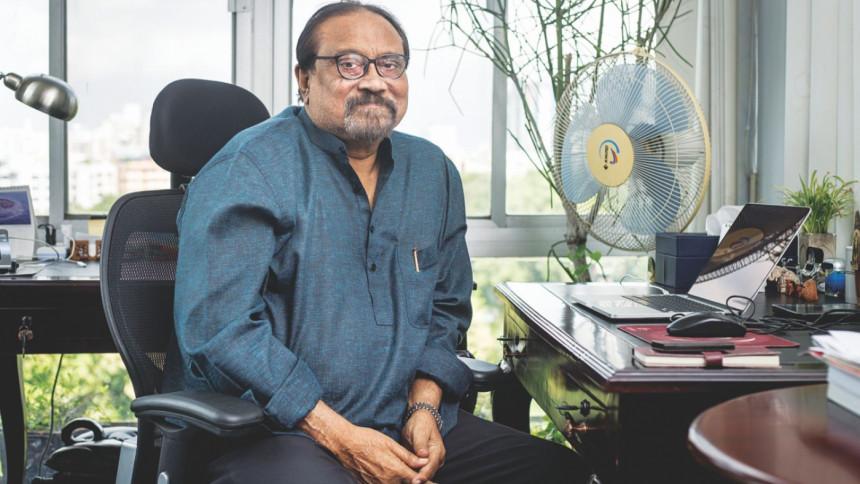 It was a winter morning in Meherpur, then a subdivision under the district of Nodia, just before the partition of Bengal. I was barely three. My father, the Sub-Divisional Officer was on a tour of a village called Amjhupi. His support staff took me in his lap and proceeded to see the excited crowd assembled near the SDO's Bungalow. The commotion was around a cage with a live Leopard caught by the villagers the previous night. When we reached the cage the beast was in full fury raging within the inadequate space of the cage. My father's orderly called Nadu Bhai by all of us, took me within very close proximity of the cage. The tiger roared out loud. And I cried out louder. This is the earliest memory of my childhood distinctly imprinted in my mind. Since then, until I reached my teen I have so many memories, and most of them so beautiful that they could be reminisced through quite a few books. But then, that is not important for my readers and I would only share some succinct ones that might be of interest for all.
I was born on the sixth of November in a war torn Chittagong. My father was then posted there as the Sub-divisional officer. He was out on emergency war time duty when my mother delivered me in an air raid shelter under the stair case of the two storied residential quarter of my father. There were no doctors or medical help to attend to my mother's maternity pang except a cousin's newly wedded wife. And there I emerged out of nowhere, ostensibly, as a big baby. My mother used to say, later, that I never looked back. I was a foodie from my birth polishing of bottles of milk and subsequently, bowls of cereals. I still love to eat and have to pay for my gastronomic indiscretion.
My father was posted in a similar position soon after my birth to the calm and very livable small town Nilphamari, then, a subdivision under the Rangpur district. I have heard from my elders who came for visits to our Nilphamari home that one could see the Kanchenjunga from our veranda in the north. My childhood, until I was ten was absolutely fascinating. I grew up in small towns which were reminiscent of rural Bangladesh with rivulets, paddy fields and forests where we would be playing around all day without any fear. We would come back home for lunch and afternoon siesta. Going back to the hub of nature in late afternoons. Our evenings would be time for returning to our mother's lap, literally. Night dawned on us with its characteristic darkness of semi-rural Bangladesh when our private tutors would visit us. And we would, for at least an hour, be book bound.
The author is an actor, director & writer