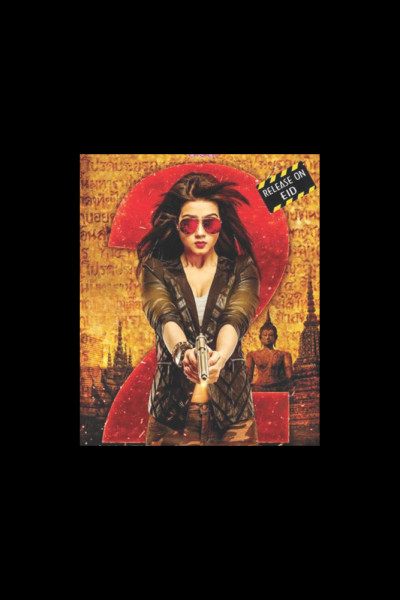 Director: Iftakar Chowdhury
Stars: Mahia Mahi, Raja Goswami Om, Amit Hasan, Ashish Vidyarthi
Runtime: 116 minutes.
Strength: Action.
Weakness: Story.
Rating: 2.5/5
Plot: Tanisha returns to take revenge on the ones who killed the love of her life.
REVIEW: Tanisha (Mahia Mahi) is back in the second instalment of Agnee and this time she is out to take vengeance for the killing of Shishir, the love of her life. The premise is stuck in the one dimensional nature as the previous film as the heroine is all out killing the murderers of her loved one. However, the story is fast paced, and keeps the viewers glued to the screen, but this reviewer felt it to be a disadvantage to the story as the lead actress is seen in both Bangkok and Dhaka in disconnected sequences. Tanisha breaking into and attacking the Interpol office and the Interpol officer (Amit Hasan) communicating in Bengali also seems unrealistic to say the least, but Mahi has grown as an actress with better expressions, action and dance sequences. Ashish Vidyarthi delivers a good performance as the antagonist, and Om's performance was laudable as well. Another area the makers can improve on is the computer animations, especially the 80's style video game standard blood spatters from the lead character's victims. The "item" number "Magic Mamoni" felt out of place and the music of the film turned out to be mediocre. Even though the commendable action and dance sequences, which was well received by the audience, made it popular enough for the director to announce another instalment of the series, attention should be given in the future to adding more depth to the storyline.

Reviewed by Showbiz Team