a life less ordinary
My War (2) !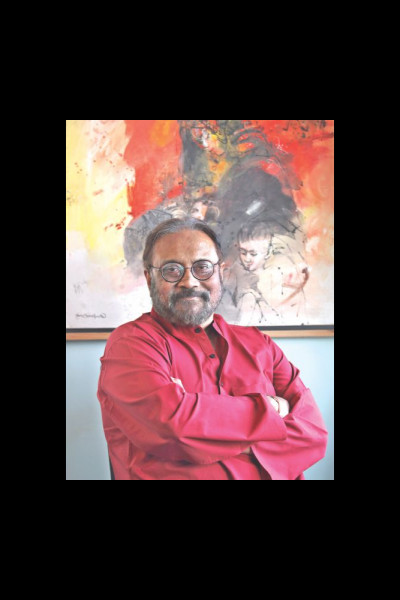 (My apologies for temporary discontinuation of the column. I will try to continue with it for as long as I can. Please bear with me.)
Rustom was an adolescent of about 13. He belonged to a village close to Satkhira, then a sub-division in the Khulna district. He arrived in a sub-sector camp of the Mukti Bahini in action along the border between Satkhira and Hasnabad. When asked he said that he wanted to fight the war. Much as the commanders told him not to worry about fighting at this tender age, he would continually dream about becoming a fighter and take on the Pakistanis. I saw him during my visit to this sub-sector for Swadhin Bangla Betar Kendra. He was a boy bubbling with ideas about how to overcome the enemy. The primary action in hand then was to extradite about two platoons of the Pakistani soldiers who were in defense in a bunker about a few hundred meters away.  
As a broadcaster of the Radio Bangladesh in exile I saw action mostly in the western theater starting with sector-5 situated at Rangpur-Dinajpur border with West Bengal to the southern border in Satkhira of Bangladesh. I am sure my readers who have some knowledge of frontal combat in modern warfare are aware of what it takes to dislodge a group of armed soldiers from a bunker for as long as they do not run out of their ammunition. But we were running out of time. The enemy had principally agreed to surrender to the combined forces of Mukti Bahini and the Indian Army but this bunch of Pakistanis were oblivious of that fact. Our battle fatigued fighters were almost at a low degree of patience. But intermittent shelling and firing from small arms went on through the night. Towards dawn, when both parties were tired and took a breather we saw a relatively small figure running quietly from our rear through the right side and jump in to the enemy bunker yelling, 'Joy Bangla'. Soon afterwards the bunker with all its occupants went up in the air with a loud noise, fire and all. This was tiny Rustom who sacrificed his life with a live grenade in his hand. We were all dumb founded. Until now I can't forget his innocent face, asking me, every now and then, if I needed a cup of tea or a glass of water. Our war is dotted with memories like this. And the heroics don't belong to the fighters alone. They come from  various sections of the population.
On the 16th of December I was on an assignment from our radio that made me travel well within Bangladesh. I was walking by the Jessore Roads towards Jessore with my tape recorder in one hand and a back pack behind my back. The road was nearly empty that afternoon. I saw an Indian army jeep coming from the direction of Jessore. I waved at it to stop so that I could have some information about the conditions prevailing in Jessore and Khulna. They slowed down a bit and as it came closer an army officer stuck his head out smiling and said, "Rejoice, you are free" and then the jeep went away towards Calcutta.
I became numb. The tape recorder slipped from my hand and fell on the road. I sat down and lay on the road for a few minutes. I just could not believe that we were free.