The Silk Road Film Festival and Why You Should Care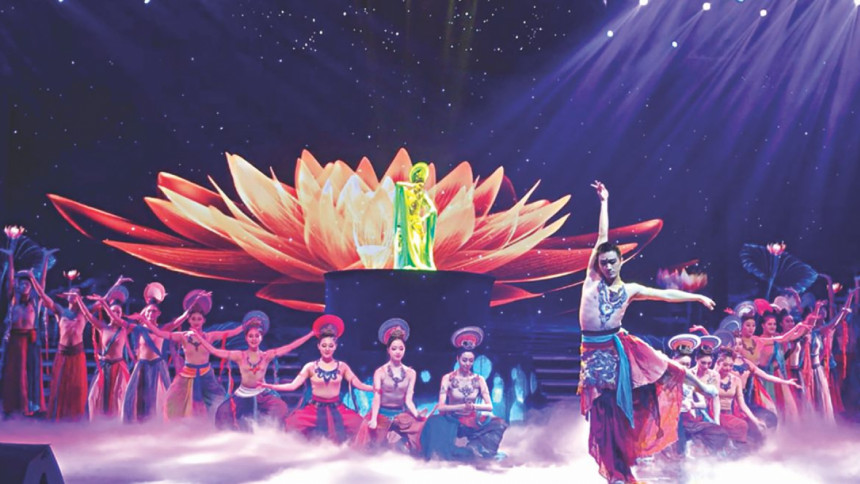 To participate in the festival I, along with my colleagues, were invited to Fuzhou, the capital of southeastern China's Fujian province, which is a sprawling industrial and transportation hub. We flew to Fuzhou before the festival. The architecture and cultural heritage of the city made it extremely lively and vibrant. From the first day to the last, we were captivated by the honor and hospitality that were poured in by Fujian Provincial bodies. I felt delighted to be a part of this festival. They not only prioritized us in terms of cordiality but also made Bangladesh a proud representative by honoring Ms. Shahin Ara Begum, Ministry of Information, Deputy Secretary, Bangladesh, to be one of the openers of the inauguration ceremony. This was undoubtedly a remarkable achievement for Bangladesh.
For a movie lover like me, the whole week seemed to be the cherry on the cake. Besides watching movies, I got to learn about the promotional and marketing strategies of moviemaking. We attended various interactive sessions and seminars where we discussed issues like technicality in filmmaking, film marketing, distribution, joint production and co-funding. We shared our insights on ways to improve these critical areas and proposed ideas regarding greater aesthetics. Participants from Silk Road countries also talked about the scopes and opportunities that this film festival can offer. The pertinent discussion on socio-cultural exchange amongst the countries made the sessions more productive and successful.
Why do we need the Silk Road Film Festival?
Arranging film festivals, especially for the Silk Road countries, becomes a one-of-a-kind idea when the festival aims to facilitate better film production for the respected countries. In this regard, I proposed some constructive suggestions with a view to improve the media and communication relationship among the Silk Road countries. One question that sprung out of the festival was: Why do we need another film festival in China when we have big festivals like Cannes, Berlin or Locarno? To answer this question, we have to go back to the history and philosophy of Silk Road. This road was an ancient network of trade routes that were for centuries central for cultural interaction originally through regions connecting the East and West. Today, this road connects countries not only culturally but socially and politically as well. If these countries trade goods and exchange ideas, the mutual benefit would accelerate their economic growth. Films, being a core component of socio-cultural development, can help build bilateral relationships between countries. Silk Road Film Festival could be one of the platforms to initiate this endeavor. This platform could become the hub of the movie gigs for Silk Road route regions. Filmmakers from both developed and developing countries could share the same stage for the appreciation of their creative production.
What new prospects does Silk Road Film Festival have to offer?
Another idea to recognize creative works from Silk Road countries was to develop separate categories for popular and critic awards. Filmmakers from this region could make films and if they are good, they could be rewarded with either a popularity-based or a critic-based award. This would add a new dimension to the charisma of the festival. I believe this festival could become a great opportunity for South Asian film makers. Even though this festival has been held for the fourth time, there are scopes to incorporate new ideas to develop its functionality. This festival honors the documentarians by providing them a designated category to expose and appreciate their works. This is a promising prospect for technical and experienced documentarians. The only limitation for them is the constraint on content, since the Silk Road Film Festival encourages making documentaries only on the Silk Road countries. This limits the diversity of content and aesthetics. The outcome would be marvelous if the horizon could be broadened.