Shurer Dhara: A torchbearer of Tagore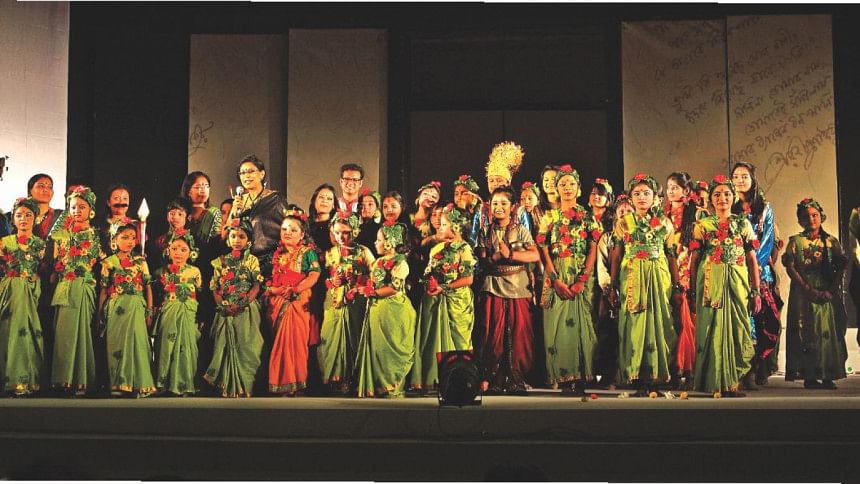 Shurer Dhara started its journey 25 years ago on Pahela Baishakh, with a handful of students in the living room of a house in Lalmatia of Dhaka. Inspired by the encouragement of prominent Tagore artist and "Guru" Kanika Bandyopadhyay, Rezwana Choudhury Bannya set up the esteemed music school in 1992 with the aim to promote the ideals of Rabindranath Tagore through his songs. Ever since, the music school has played a significant role in spreading the joy and underlying messages of Tagore songs in our country.
Rezwana Choudhury Bannya established Shurer Dhara in order to teach Tagore songs to her disciples in her own style, based on the traditions of Santiniketan and ever since its inception, Shurer Dhara has nurtured many prominent singers. While Krishnakanta Acharya taught classical music, it was Bannya herself who taught Tagore songs to the students.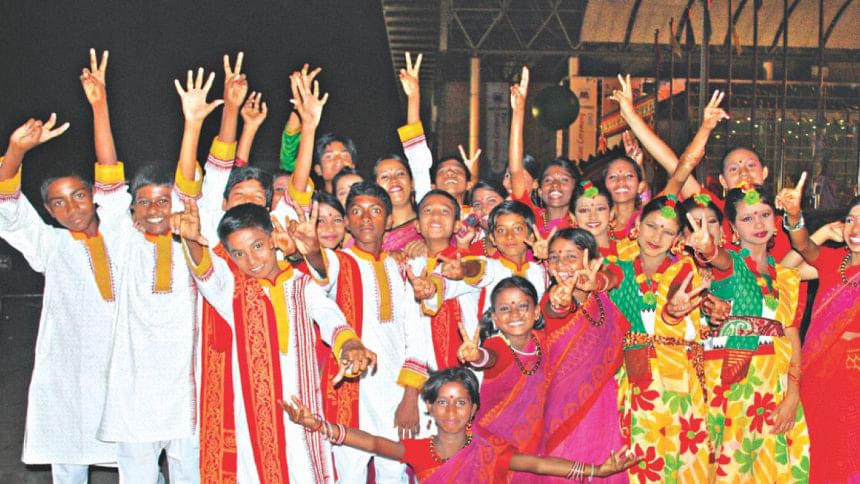 The very next year, the arrangement in the living room had to be shifted to a small class room built inside Bannya's parental home premises in Lalmatia, in order to be able to accommodate the growing number of students. The new school was inaugurated by none other than the renowned poet and political activist Sufia Kamal and the eminent musicologist Sanjida Khatun.
The first cultural performance that was arranged by Shurer Dhara was on April 18, 1993 at the WVA auditorium. According to Rezwana Choudhury Bannya, it was the huge turnout of audience at the program that boosted her confidence and encouraged her to arrange more programs in the coming years. The next program was arranged at the National Museum, where a script prepared by Professor Emeritus Anisuzzaman on 'light' was performed, to signify enlightenment and joy.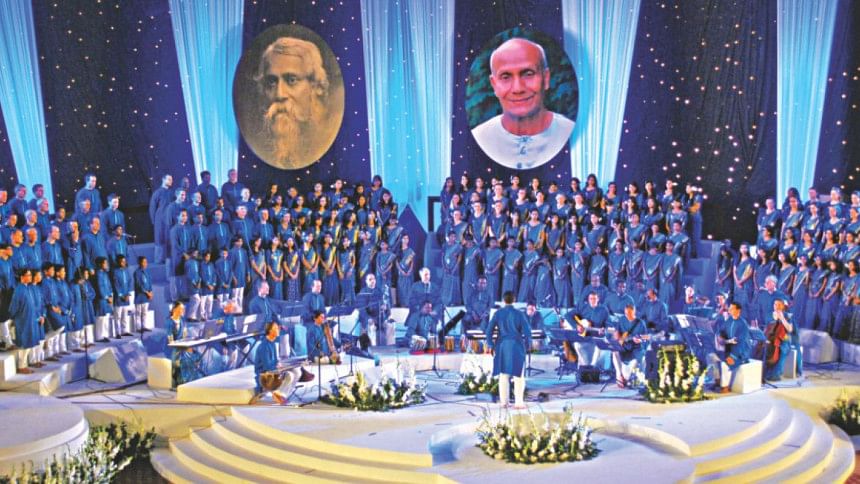 The first proper musical drama in Dhaka, Tagore's Kalmrigaya, was also organized by Shurer Dhara on January 7, 1996, at Bangladesh Shilpakala Academy. The program was arranged with the support of prominent dance artist Sharmila Bandyopadhyay. In the same year, Shurer Dhara organized a two day long musical drama festival staging Tagore's Shyama and Rituranga, on the occasion of a visit by Bannya's mentor Kanika Bandyopadhyay. Kanika Bandyopadhyay, also known as "Mohar di" also took part in the musicals with her team. It was a huge success for Shurer Dhara, given the hype it created in Dhaka and the rave reviews it received. Hon'ble Prime Minister Sheikh Hasina, along with her sister Sheikh Rehana and daughter Saima Wazed Putul, enjoyed the performance of Shyama and later they went up on the stage to congratulate Kanika Bandyopadhyay for her performance.
Shurer Dhara has celebrated Pahela Baishakh every year from 1992 to 2000, with a musical program to usher in the Bengali New Year. However, due to logistics issues the arrangement had to be changed, and Shurer Dhara started celebrating Chaitra Sankranti instead, bidding the year a happy farewell amidst fanfare and jubilations.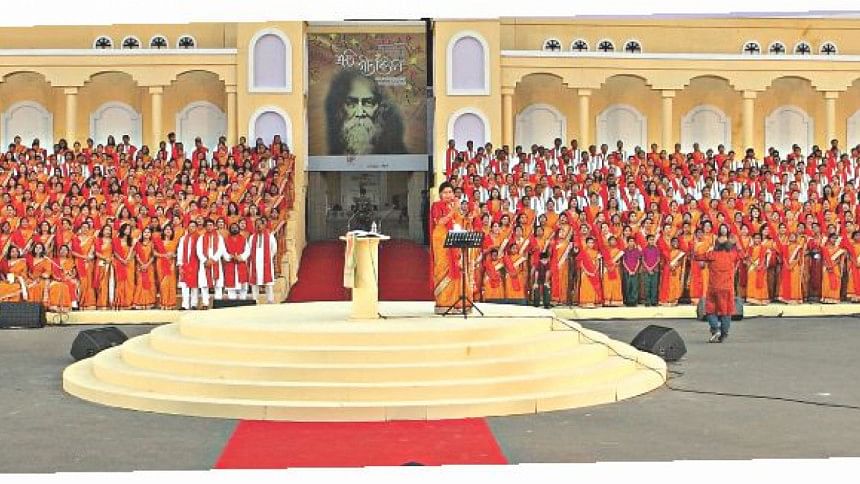 Shurer Dhara also initiated a project called Music for Development in association with UNDP in order to provide underprivileged children access to education and music. The school has provided education facilities to many deserving children and further expansion plans are in the offing.  
The music school, which is celebrating its silver jubilee this year, has been playing a key role in the cultural arena of our country, by nurturing promising singers and sharing the teachings of Tagore through their performances. Star Showbiz congratulates Shurer Dhara on its achievements and wishes the esteemed school more success in the coming days.
Star Showbiz Desk