Travel, experience, and connect with Walk Bangladesh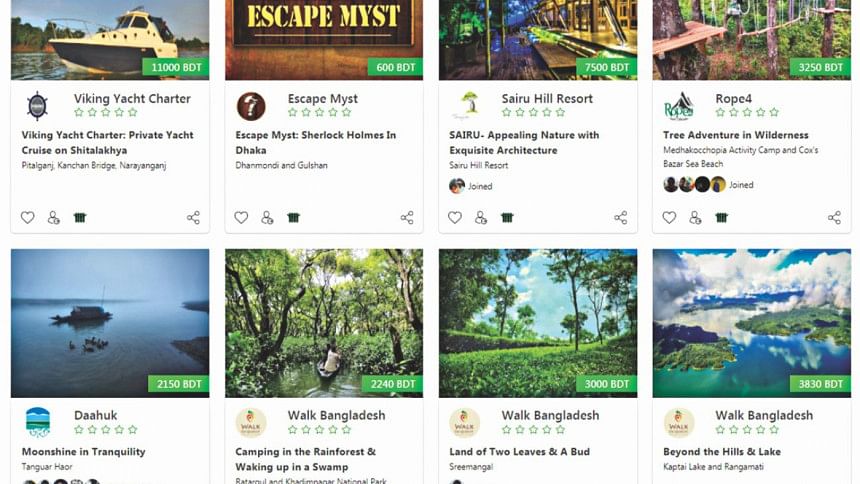 What started as a blog of and for the adventure-hungry travellers of the country, later upgrading into a website with tourism services has now become a pioneering platform for the sharing of experiences among enthusiasts of a variety of crafts. This is the story of Walk Bangladesh, an online start-up ready to win hearts with their innovative and visionary initiative.
The origins of Walk Bangladesh is a tale familiar to every traveller in Bangladesh -- the enthusiasm of journeying to destination X and the subsequent lack of information and guidance about journeying to said destination. The five founders of Walk Bangladesh -- Rafid Al Zahur, Ahmed Rizvan, Hasan Tareq, Rifat Hossain, and Shuvo Rahman -- have faced this during their travels and decided to change it for the better.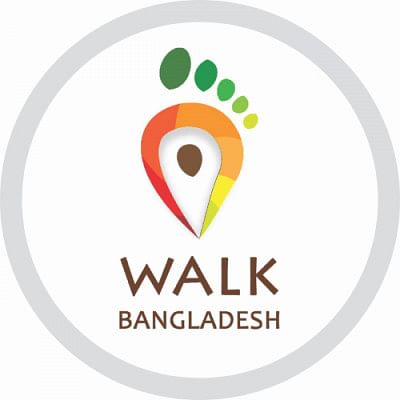 They started a blog in April 2017, consisting of travelogues to help out fellow adventurers. Later in October they upgraded to a website providing services for trips like transportation, food, accommodation and more. But travel and tourism is only half of what makes up the present website.
With the popularity gained from providing traveller-friendly services, Walk Bangladesh found themselves with a platform where they can achieve their vision of "connecting similar minds in real life," as told by co-founder Rafid Al Zahur.
Along with travelling services, Walk Bangladesh has included "Experiences". So what is an Experience? An Experience can be a trip, an adventure, an activity, a party or a workshop of a specific craft hosted by a verified master of the craft. Users can book the Experience to join. Up until now 600 users have joined in Experiences while the total users of the site is approximately 20,000. Moreover, 2000 users access the site per day – a significant traction for such a young start-up.
You can visit their website www.walkbangladesh.com to get a better idea of their services. However, they're not limiting to just this. Apart from enhancements like adding search and filtering options, they plan to bolster their platform with more innovative features.
For instance, Walk Bangladesh will integrate your interests collected from Facebook and the site's own database and link you up with familiar minds using artificial intelligence. Rafid explains, "Let's say you want to go to Bandarban with 7 friends among whom 3 declined in the last moment. To keep per head budget intact you need 3 others with your journey. In this situation Walk Bangladesh will search for other travellers who are travelling to Bandarban as well and link you up with them. But that's not all, based on both parties' interests in other crafts like music, politics and so on, the algorithm will link up the best match, so that your experience is enhanced."
They're also planning to include virtual reality in the mix. Using 360 photos and videos, users will be able to join in indoor and outdoor Experiences from the comfort of their home.
They're also envisioning to go global, breaking the boundaries of country, culture and religion, becoming the pioneering platform in connecting people and crafts. "We don't believe in borders. We believe in people. Meeting new people and making this world a better place by doing something beautiful, that's what we're looking at," said Rafid, aptly summarising the dream of the team behind Walk Bangladesh.
As a travel and tech enthusiast, I'm also looking forward to see how they fuse these together. Innovation with a grand vision for the community as a whole is always a welcome feat, and more so if it comes from fellow youth of the country.
Fatiul Huq Sujoy is a tired soul (mostly because of his frail body) who's patiently waiting for Hagrid to appear and tell him, "Ye're a saiyan, lord commander." Suggest him places to travel and food-ventures to take at fb.com/SyedSujoy