WHY YOU MIGHT NOT BE LOSING WEIGHT
You want a toned body like Cristiano Ronaldo and you've been trying for a while now, but you just can't get there. Maybe you don't even want a toned body; you just don't want to be a balloon anymore. So what's going on? Here are some possible reasons (that you may be aware of, but deny) as to why you might not be losing weight: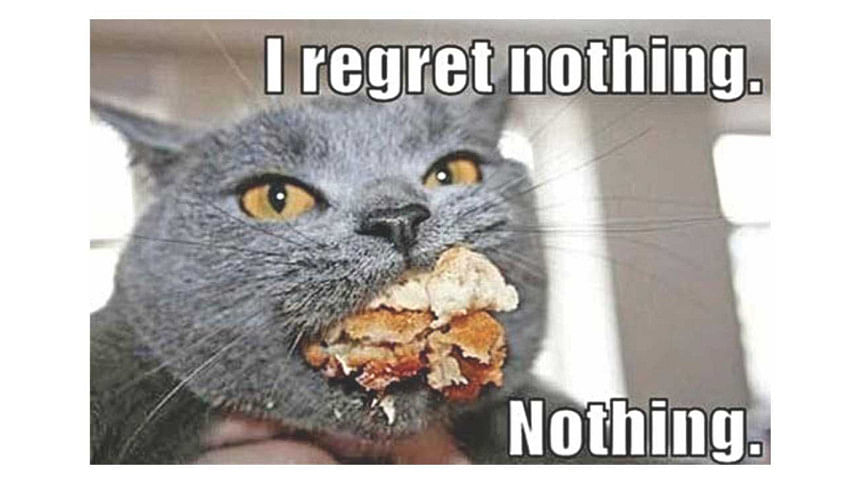 1. Your genetics: 

As unfair as it is, it's true: genetics play a part in this. This isn't to say that you can't lose weight; it'll just be harder for you to do so if you have that kind of gene. But in the end, it's about trying your best. Keep at it and you can get there. 
And yes, it's still okay to hate that friend who had 15 slices of pizza and somehow lost one kilogram. 
2. You're dieting:

Dieting is absolutely useless. Now hear me out before you start chucking vegetables at me. This is because people have a tendency to only diet and think this will do the trick. Your body views dieting as a threat to its survival, actively fights it and strives to store body fat. You'll even stop losing weight later. Studies have already shown that dieters regain the weight that they lost. Plus, you need to be a masochist if you want to follow a diet that does not satisfy you. 
3. You're eating too much:

To lose weight, the main theory is: the calories you consume must be less than the calories that you burn. Everyone has their own BMR (Basal Metabolic Rate) which is basically the number of calories your body burns at rest. If you consume more calories than your BMR (and exercise) burns, you will gain weight and vice-versa. Seems pretty easy, right? Except, those two plates of fuchka you ate along with 3 shingaras? That's around 1,300 to 1,400 calories. And the average BMR is 1,700 to 2,400 in teens. Congrats, you had a snack and you already ate too much. 
And to those working out and having a great meal afterwards, just remember: you most likely burned a rough estimate of only 200 calories, if not less. Working out will help you stay fit more than it'll help you lose weight and is not your ticket to getting a reward of a good meal. Be mindful of what you eat.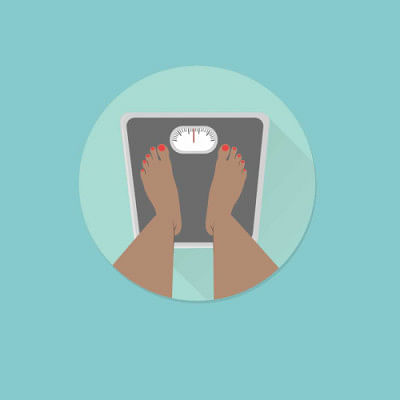 4. You HAVE lost weight:

Semantics: when you say "I want to lose weight", you actually mean "I want to lose fat". So assuming that you are exercising, you will be gaining muscle. So you might have lost five kilos of fat, but in return, you gained five kilos of muscle, so the scale hasn't budged.
5. You're not sleeping enough:

In an age where you're expected to be a genius, billionaire, playboy, philanthropist, the owner of a giant corporation and be a vigilante at night at a young age, it's understandable to not get enough sleep. However, without going into scientific details much, note that your cravings increase and your body fails to immobilize fat cells into energy properly when you lack sleep. Skipping sleep will not help.
6. Health/Eating Disorders:

Honestly, I don't even think it's necessary to explain this one. Obesity isn't always a matter of choice. Go see a doctor.
7. Plateaus:

Our body adapts. Consistency is great, but in this case, too much consistency allows your body to get used to your routine, and this stops/drastically slows down weight loss. Change it up once in a while. Allow yourself that cheat day. Go for a swim instead of a jog for a while. 
8. Over-expectations and motivation:

You will not lose 10 kilograms in 10 weeks unlike that one video on YouTube says. Heck, you're unlikely to lose 2 kilograms in 2 months. Throw away the unrealistic expectations.
Motivation is a great drive, but it is very unreliable. Learn how to discipline yourself, because it's honestly the only way you'll get anywhere. 
Now, after all that drivel, I'm hopeful that you've learned a decent amount. Mostly that I know the difference between "your" and "you're" There are more things that it would be best to be aware of on this road, but I prioritized them and here are the results. In any case, I sincerely hope some of this might help you in your weight loss goals, especially since the road is a long one. Ultimately, the whole thing boils down to how you'll tackle it and your willpower in getting where you want to go.
Now, if you'll excuse me, I'll go have a burger (no joke, I'm actually going to go have a burger now). 
Rasheed Khan is a hug monster making good music but terrible puns and jokes where he's probably the only one laughing. Ask him how to pronounce his name at @[email protected]