Fear of Dogs…and How I Overcame it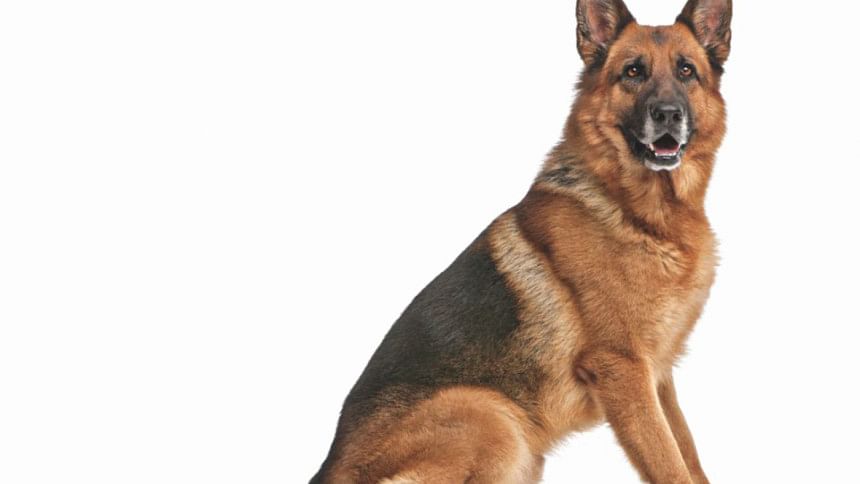 Yes, I can admit that I'm scared of dogs. Not the street dogs in Dhaka; I'm scared of the foreign breeds. I've been this way since a minor scare involving an oversized German Shepherd long ago. But I recently came across a Golden Retriever that has helped me get over my fear of dogs over time. 
Day 1: The first time I met Ziggy, the particular aforementioned dog, boy was I scared! You see, I wasn't expecting a dog. So, when this creature appeared out of nowhere and ran at me with his tongue sticking out, I thought that was the end of me. It didn't bite, but started sniffing my hands, and transferred some saliva on my hands in the process. Eww. I didn't know what to do so I just patted on his head. The human of the dog sensed my unease and dragged the dog away. Thank God! 
Day 2: I was scheduled to meet Ziggy's human the following week. This time, I thought, I'd go prepared instead of making a fool out of myself like the last time. So, I summoned every bit of courage and was feeling quite confident when I went there. Ziggy was nowhere around. Relieved, I settled down. And I was just getting comfortable when Ziggy came running again and startled me. I didn't move. I thought that if I didn't move, he would leave me alone but that plan didn't work. Ziggy placed his head on my lap, probably looking for some affection. But how could I show affection when his teeth were so darn close to my… pelvic region?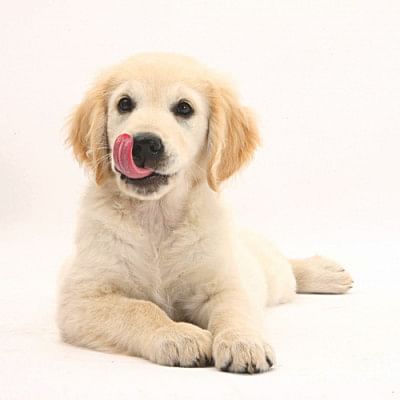 Day 3: They say that a dog is a man's best friend. That's cool with me but why would my new best friend lick me? Well, Ziggy didn't bite anything off me the last day, so I was a little relaxed this time around. Ziggy recognised me from afar, wagged his tail in excitement and began licking my shoes. I tried to distract him by rubbing his golden fur and succeeded to draw his attention off my shoes but then he started licking my elbow instead. Oh well. He got tired after a while and took a nap by my feet instead. With the exception of his licking habits and the stench of dog food emanating from his mouth, Ziggy seemed to be quite lovable. 
Day 4: This time, Ziggy wasn't excited to see me like he was on the previous occasions. That was unexpected. I tried luring him with a game of fetch, but that didn't last long. One day he's all over me and the next he pretends that I don't even exist? Am I suddenly not good enough to deserve his attention? 
Day 5: I was busy working on my laptop. Really busy. I didn't notice when Ziggy came and lied down beside me. Neither did I realise that I was absentmindedly stroking his golden fur with one hand while working with the other. "Oh, looks like you two have become real good friends," said Ziggy's human, bringing me back to reality. It was then that I understood that my fear of dogs had in fact run its course. 
If Google is to be trusted, fear is "an unpleasant emotion caused by the threat of danger, pain, or harm." Through the time I spent with Ziggy, I was able to eliminate all three of those threats I had associated with dogs long ago. With a bit of willingness and proximity to a dog over a prolonged period, I was somewhat able to overcome my fear of our canine friends. Except German Shepherds; I still think they'll bite my face off.