ANANTA JALIL VS CHUCK NORRIS VS RAJNIKANTH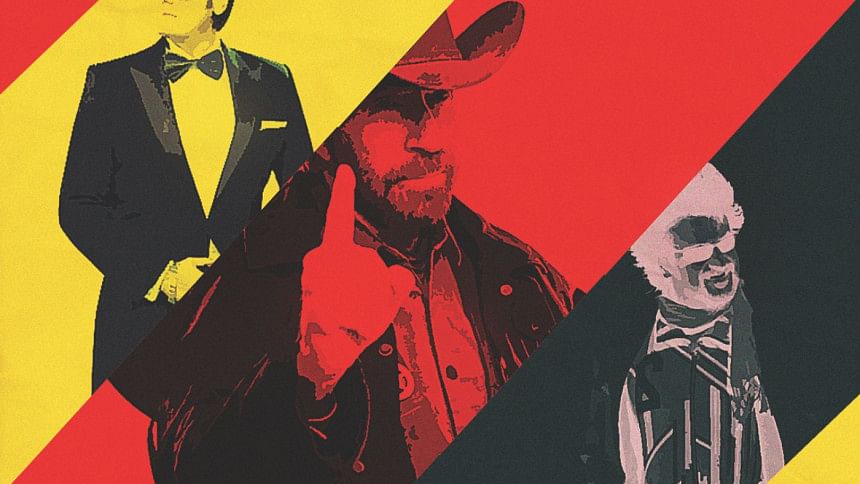 *Obligatory Morgan Freeman introductory monologue*
In a galaxy very, very near you, the Earth faces a perilous doom, threatened by an alien invasion. Only one superhero – among three powerful contenders – can be the key to its survival. From the Land of Freedom, lands Chuck Norris, the guy who has been in all of the Star Wars movies as the "Force".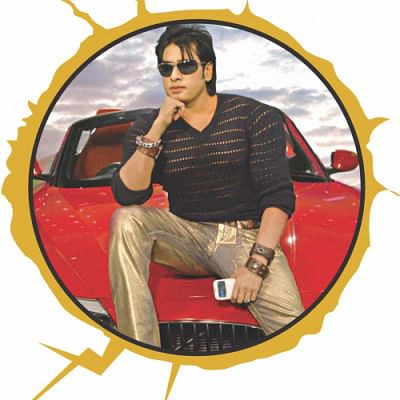 From the land of Tollywood comes Rajnikanth, the man with a beautiful moustache who can cure cancer with his first aid box. Finally, "pom Mansister" hails our pride and joy, the son of the soil, Ananta Jalil. So who is going to take the only seat in the rocket that can blow up these outer-world critters?
Chuck Norris has an innumerable amount of accomplishments to support his claim. For one, he counted to infinity – twice! With his mathematical skills, space travel will be a cinch. Remember that one time Neil Armstrong went to the moon? It was because Chuck got so mad, he roundhouse kicked Neil. And do you know why it gets dark at night? Because when Chuck comes out to play, the sun runs away. Chuck kicked the Earth when he was born and that's why the Earth started spinning, breaching the space-time continuum. Wait up though.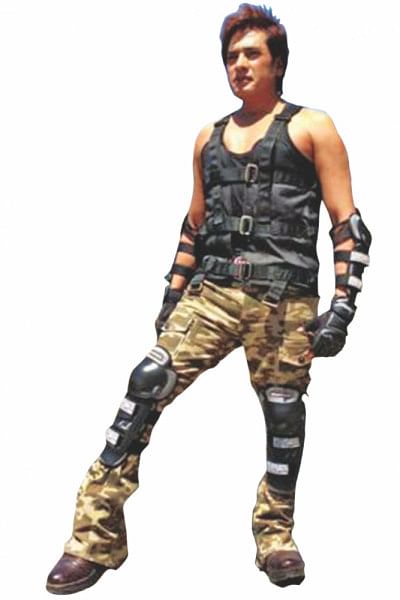 Chuck's roundhouse kicks do not end here. Chuck was playing football once. He missed the goal post but he managed to hit Pluto. That's why Pluto is out of our solar system now. The movie Alien VS Predator was actually supposed to be Alien and Predator VS Chuck Norris. Producers eventually had to scrap that, since no one would want to pay good money for a 10 second movie. Those aliens better know that even Death had a near-Chuck Norris experience once. 
What about Rajnikanth? Yanna Rascala!!! How dare you even think of him as a choice? He is the king of nature. He doesn't have to answer to nature's call – nature instead has to answer to him. The last time he got depressed, the world faced the Great Depression. The Sun does not rise unless he says "Good Morning." You know how doctors measure his pulse? They use the Richter scale. Yeah.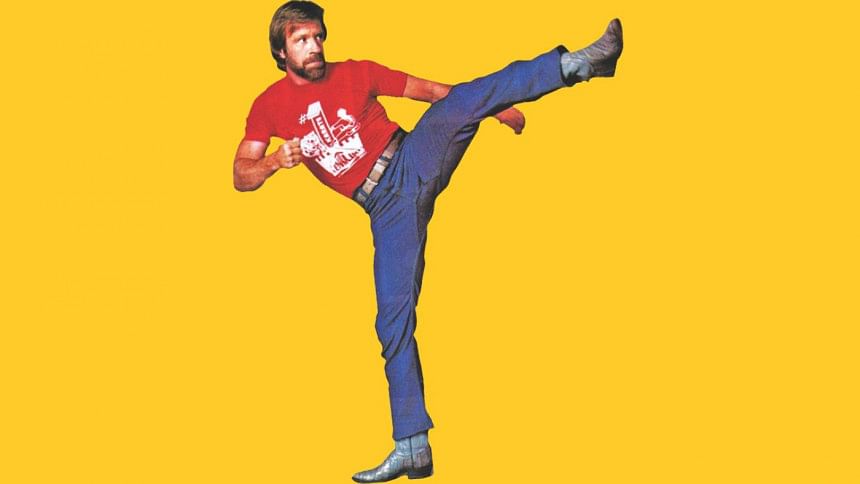 He gets angry at the Sun once in a while, and that's why it has to hide behind the Moon. That's how we puny humans get to see the solar eclipse. The following fact will make your spine tingle: Stephen Hawking finally could figure out why the universe is expanding. All of it is just running away from Rajnikanth! Rajni gave up working out too, you know. When he does a push up, he does not lift himself. He pushes the Earth down by a mile!
But wait! Are you Pom Ghana, bro? If you don't know who Sir Ananta Jalil is, do you really know ANYTHING? You can't seriously be considering anyone else while there is Ananta Jalil. Do you know that he beat Superman and Spiderman single-handedly? Thanks to him, Superman forever has to wear his underpants outside, while Spiderman covers his head with his ones, in shame. Ananta Jalil is currently working on this newest film, 
Batman VS Jalil – Dawn of Ghana, where we learn the secret of Batman's origin. Ananta Jalil accidentally spitted on a Pepsi can once and that became Batman's mecha-suit. Ananta Jalil once urinated on a rickshaw and that transformed into the powerful Batmobile that Batman flaunts so regularly. He has to urinate very carefully these days – because the last time he did so in the ocean, a tsunami was created. It's all very complex. Ananta Jalil is also a sweet guy who can pull his heart out for multipurpose presentations of Nisshartho Bhalobasha to his lady love. So when the aliens will try to kill him, he can just pack his heart in a tiffin carrier and keep himself safe. And we all know by now that he defies gravity. He can fly wherever he wants to. 
Now that we are properly introduced with these three super humans, let us get to know how their encounters went. 
After Ananta Jalil met Chuck and Rajnikanth, the latter two were reduced to jokes on the internet. I mean just google – every accomplishment they have are titled as a joke in comparison to Sir Ananta Jalil's magnificence. A genie once asked Rajni and Chuck for three wishes. They both screamed: "Save me from Ananta!" three times. Ananta Jalil almost strangled those two with the cords of a phone. That's why they hired scientists to make cordless phones. And thus, mobile phones were born. All hail Ananta Jalil for killing two stones with one bird!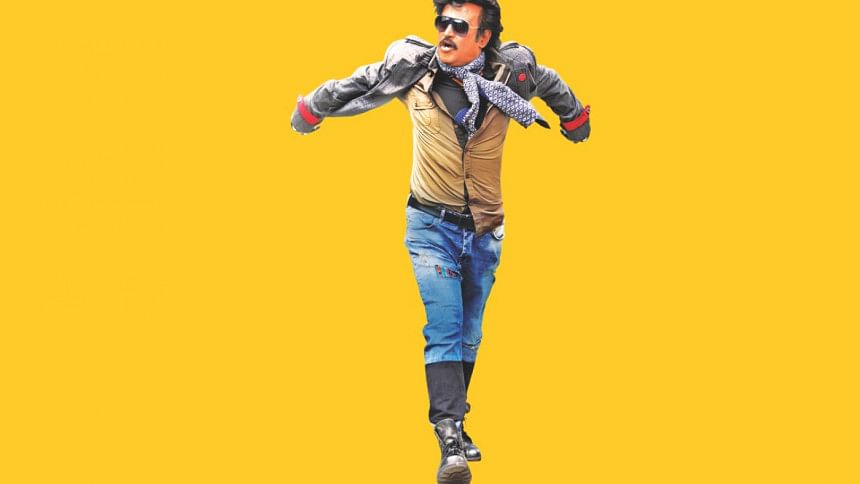 However the recent scenario needed a single hope for humanity to emerge. To settle things for one last time, Chuck, Rajnikant and Ananta Jalil got on a plane to get to the space station. The pilot came to them and asked, "The aliens are attacking us and our plane is getting too heavy, dear sires! We must unload some items or else we will all die." Chuck, being a gentleman, threw out his shoes saying, "I must confess guys, it's my heavy shoes that contain all my strength. I was just lying all these years about my famous roundhouse kicks."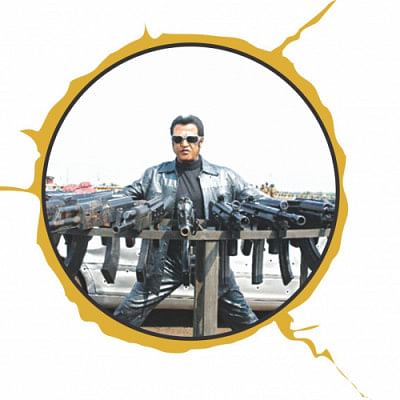 He started crying in agony. Now it was Rajnikanth's time to confess. He pulled out the moustache from his face and broke his sunglasses into two pieces. "It's all fake, guys. I made the moustache by stealing Ananta Jalil's hair from the saloon. And the shades are just Ray-Ban replicas from Jinjira. I am throwing them out." Hearing all this, Ananta Jalil got enraged. He shouted out, "Are you pom Ghana? If not, I'm dropping you there." And thus, he threw the both of them out from the plane. 
The plane, carrying only Ananta Jalil, finally landed at the space station. He got into the spaceship and a mild flatulence issuing from his hindquarters caused the spaceship to zoom out into the realms of the ever-expanding universe. The aliens will be turned into tandoori chicken today.