Tao Town: All the Asian flavours you love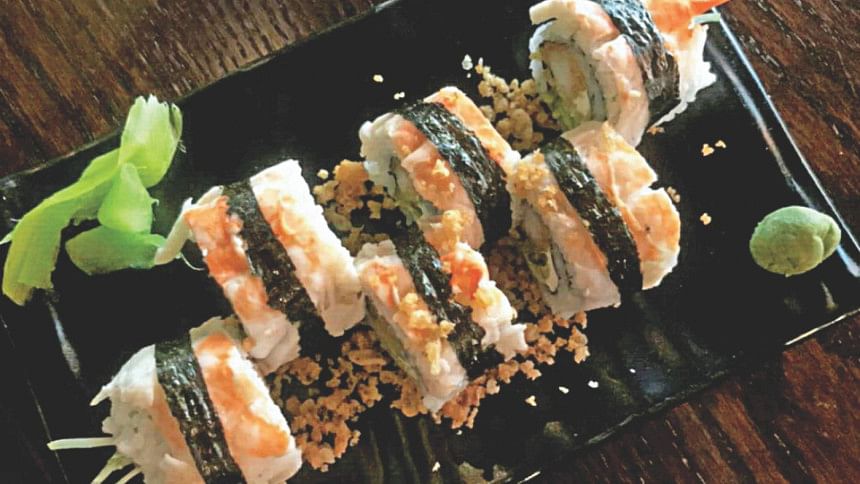 Tao Town is a fusion restaurant with Japanese, Thai, Vietnamese, and Korean dishes all under one roof. With its Pan-Asian flavours and student-friendly pricing, it has caused quite a stir already.Located at Rangs KB Square on Satmasjid Road, Dhanmondi, the restaurant opened on February 21, 2018. It has a large, luminescent setting with table and booth seating arrangements. The casual, well-spaced setting of the place gives it a minimalistic yet chic look.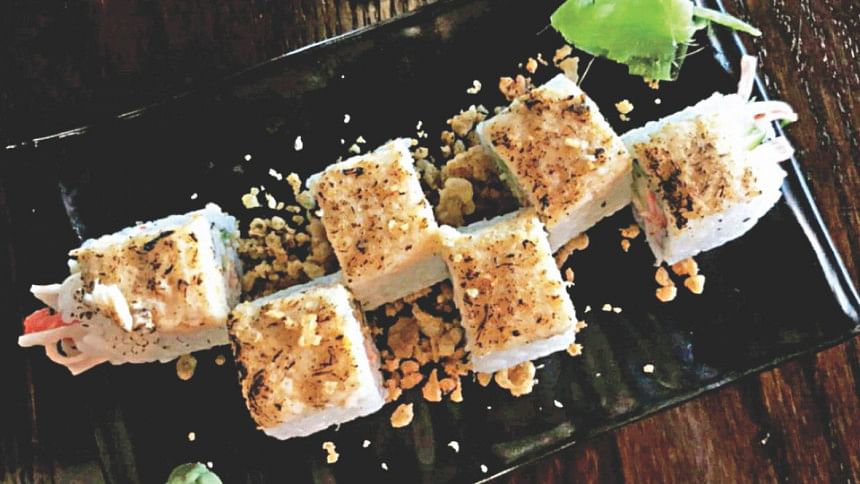 As I mentioned earlier, the restaurant serves Pan-Asian food that includes "fusion maki rolls", sashimi, salads, soups, rice bowls, and so on.
I went with a group of friends for lunch, and we went all out. For starters, we had the Shrimp Tempura and the Glass Noodle Salad with Mixed Seafood. The tempura was quite delicious, but the batter could have been a tad airy to give it that authentic Japanese taste and perfect crunch. The plate included five pieces of shrimp priced at BDT 429. The Glass Noodle Salad was superbly light, spicy, fresh and absolutely delectable thanks to its punchy vinaigrette. It was priced at BDT 379.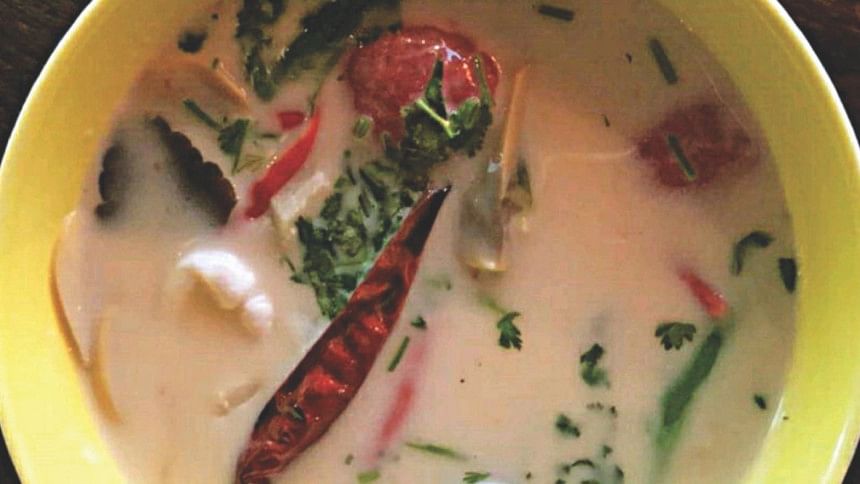 The soups are some of the bestsellers at Tao Town. First, we had the Thai Glass Noodle Soup with Seafood. Beware, this soup is only for those who can handle spicy that's 5 on a scale of 1-5. I was the only one among my friends who didn't shed a tear while having it. The other soup, which was the Seafood Soup with Coconut Milk, became a group favourite; seafood and mushrooms in a thick broth of coconut milk with just the right hint of lemongrass was a soul soother. Highly recommended, the soups were each priced at BDT 299.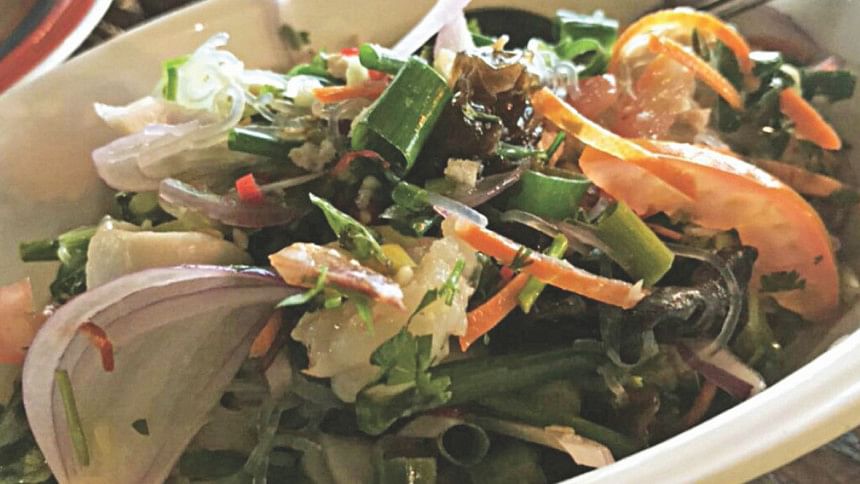 Among the fusion maki rolls we tried the Tiger Roll and the Torched Crab Roll. The Tiger Roll would be perfect for a shrimp-lover with a mild palate. The latter, however, is better suited for spice-lovers. I suggest having the Torched Crab Roll with the honey-mustard sauce, as it elevates the taste to the next level. This item was reasonably priced at BDT 399.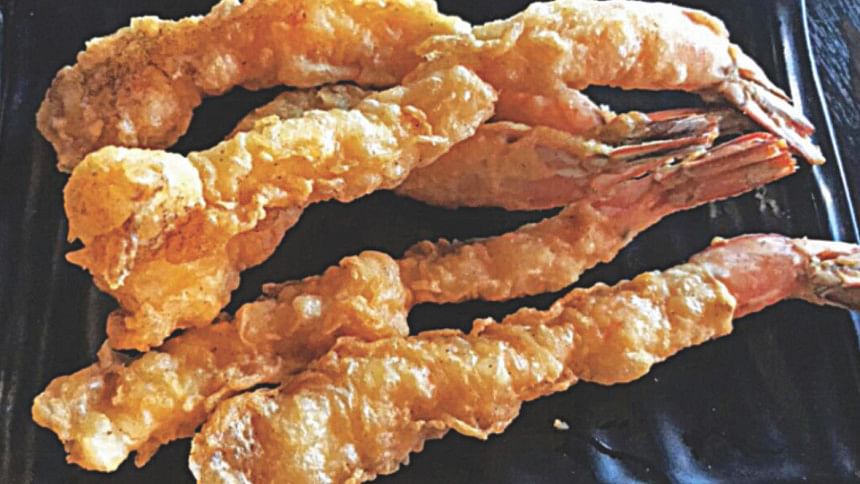 For the mains, we had the Bangkok Fried Chicken, Spicy Beef Bulgogi, and Basil Fried Rice. With 7 pieces at BDT 329, the fried chicken dish was quite generous, although the taste wasn't all that. The Beef Bulgogi was a tad underwhelming as it wasn't fiery enough for me. I also felt the cut of the beef should have been thinner corresponding to the traditional recipe.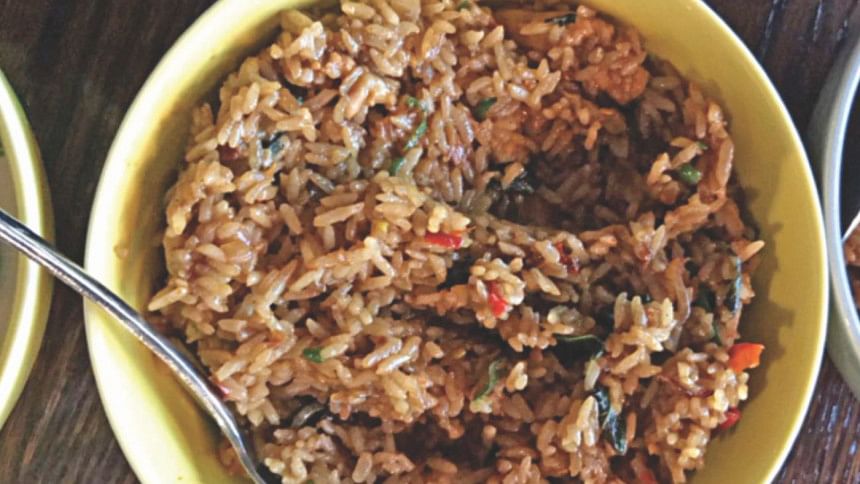 Moreover at BDT 449 the portion was relatively small. The Basil Fried Rice, nonetheless, stole the show for me. I think it's the best fried rice I've had in Dhaka in recent times. At BDT 199, it is good enough to be had on its own.
Despite a few clangers, Tao Town seems promising and is definitely worth a visit.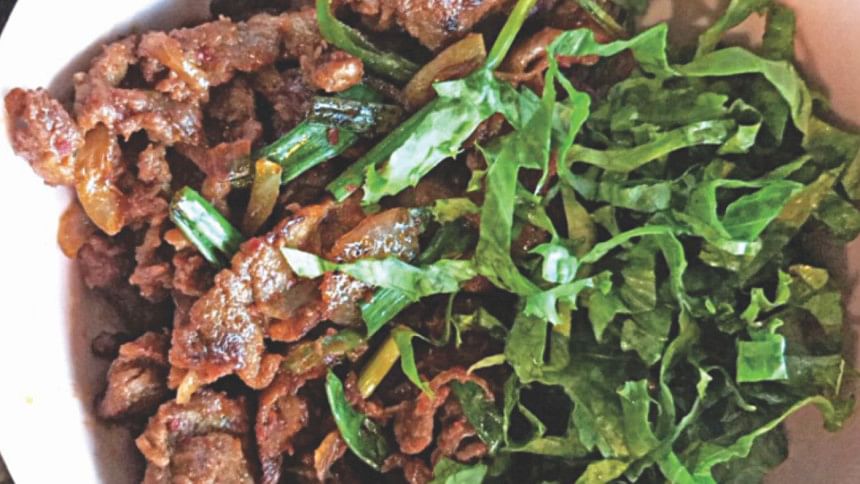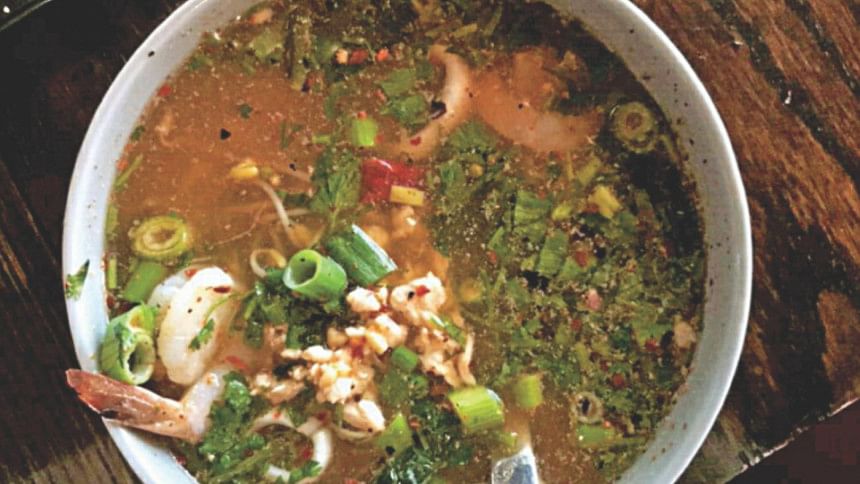 Rafidah Rahman is a teeny-tiny Hulk; she's always angry and she's always hungry. A cynical dreamer and a food enthusiast, she's your everyday entertainment. Correspond with her at rafidah[email protected] or https://www.facebook.com/rafidah.rahman.39