A Sweet and Cheesy Delight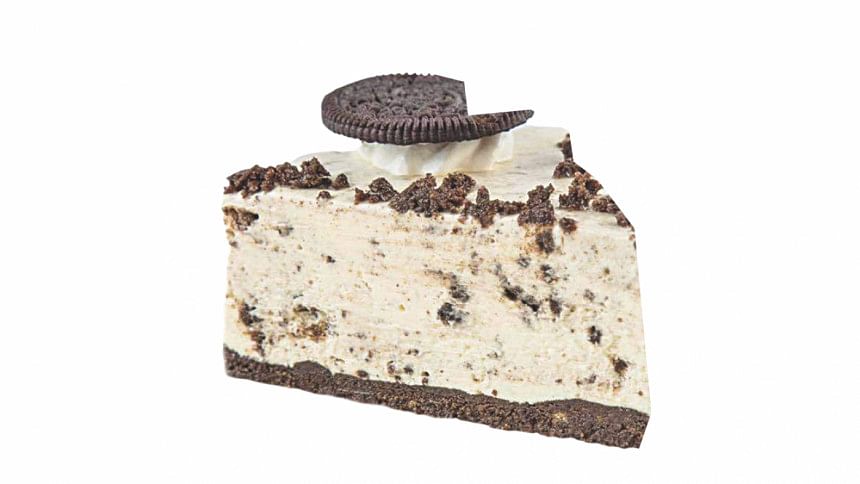 Chocolate and cheese are life. This is the motto of Jerry Bees, which, in a very short span of time, has managed to find a foothold in Dhaka with its delicious delicacies.
Situated in Sector 4 of Uttara, Jerry Bees promises to serve fantastic, freshly baked goodies. After its much hyped opening just a few weeks ago, it has been constantly abuzz with people, especially the youth, without a halt.
The interior decoration is endearing, with heavy dosage of the colours white and yellow. There are not many seats available as of yet; the setting is quite petite.
The menu consists of food and beverages highlighting chocolate and cheese – not just desserts, but also for savouries.
Among the savoury items, I tried the cheesy tomato soup, pepperoni pizza and the lasagne. The pizza was relatively thin crusted, soft, and thankfully not doughy. The taste was good, but nothing remarkable. Moreover, even though I ordered "small" for myself, I felt the size could still have been a tad bigger. It came with 4 slices and was priced at BDT 410.
The lasagne was worth so much more than what was charged. It was hearty, meaty and cheesy to the right proportions albeit being light. It was priced at only BDT 350 and that, my friends, is a good deal. However, the savoury item I liked most was the cheesy tomato soup. The soup was thick, tangy and oh-so-cheesy. Melted mozzarella took me to the heavens, every time I took a mouthful. It was priced at BDT 270.
Coming to the stars of the show, let's dive in to discuss the desserts. The Oreo cheesecake was divine and was perfectly balanced. It wasn't powdery like cheesecake often is in Dhaka. Instead, it was light, yet very filling. The New York cheesecake didn't do wonders for me, though. The Oreo cheesecake was priced at BDT 150; the NY cheesecake, BDT 210.
The showstopper for me was, hands down, the Blueberry cheesecake. It's the best I've had in Dhaka in a long time. It was smooth, sleek and pristine. Every spoonful had an intense cheesy flavour with just the right amount of blueberries on top. This too, was priced at BDT 150.
Jerry Bees has pretty much nailed their brief of being a "chocolate and cheese extraordinaire", with reasonable pricing. But their service is not yet up to the mark, as they take in way more customers than they can handle. The waiters need to be extra vigilant and tactful to handle the pressure.
Despite these few clangers, it still manages to be a blissful oasis to the chocolate and cheese lovers of Dhaka. The amount of love and appreciation it has acquired in such little time is testimony that it's definitely worth it.