Aarial Beel & Mawa
The Perfect Day Trip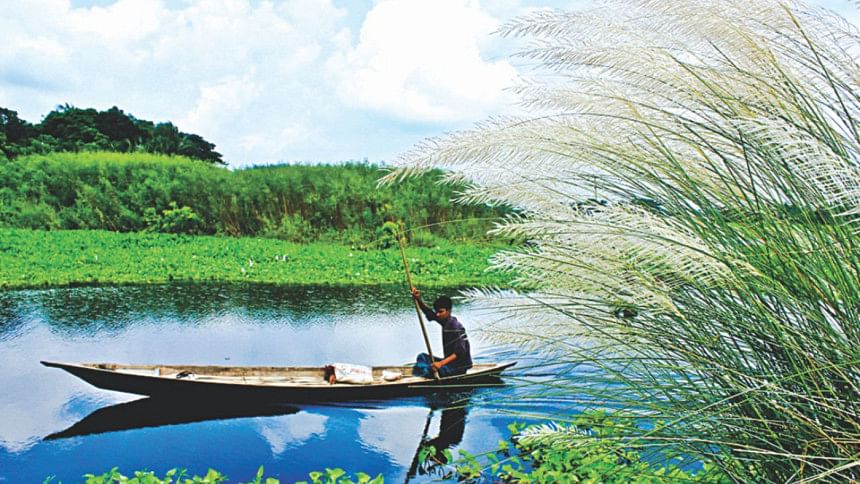 The suffocating summer heat taking its toll on you? Stuck at home doing nothing during the long hours of relentless rains? Craving for a breather while trapped inside your car in the never-ending traffic of Dhaka? Well, head out. Have some respite. The busy metropolitan is surrounded by quite a lot of serene hideaways where you can enjoy tranquility and beauty of nature. You can breathe in some fresh air, be out under open sky and enjoy some mouth-watering delicacies; just an hour away from the noise and bustle of Dhaka.
AARIAL BEEL
Aarial beel is a vast wetland located mainly in the Sreenagar upazilla, under Munshiganj district, just 30 kilometers south-west of Dhaka. It covers a massive area of almost 25000 acres and is known for its biodiversity. There are lots of large and small ponds which constitute this massive wetland. Everywhere you look around, eternal greenery seems to have encapsulated the whole place and all the different plant species seem to become livelier during the monsoon. Fishermen spread their long nets. They connect many similar nets together; which look just like the web of a giant spider. Unlike other beel in our country, Aarial Beel has water and navigability even in the dry seasons, making it the ideal destination for a daylong boat-trip throughout the year.
MAWA
Just 10 kilometers further south-west of Aarial Beel, proudly stands the Mawa Ferry Terminal. So what about it? What does it offer? Well, if you don't already know, Mawa is located on the banks of the mighty Padma River which is famous for its ilish. The Mawa ferry ghat is crowded with numerous hotels and restaurants selling fishes of an almost unbelievable variety. And of course, of all of these, ilish stands out as the most demanded one. Different styles of preparation of every single type of fish promises to suit the palate of a consummate gourmand. But nothing can beat the mouth-watering temptation of a steaming succulent ilish bhaja, can it?
That's not all Mawa offers though. There are a number of speedboats lined in a row beside the terminal ready to take you on a fast, adventurous journey up and down the gentle little waves of Padma. It can be a 20 minute ride, or an hour or two – totally up to you. But a speedboat ride with the comforting afternoon breeze blowing through your hair is sure to give you a transient but long-awaited respite.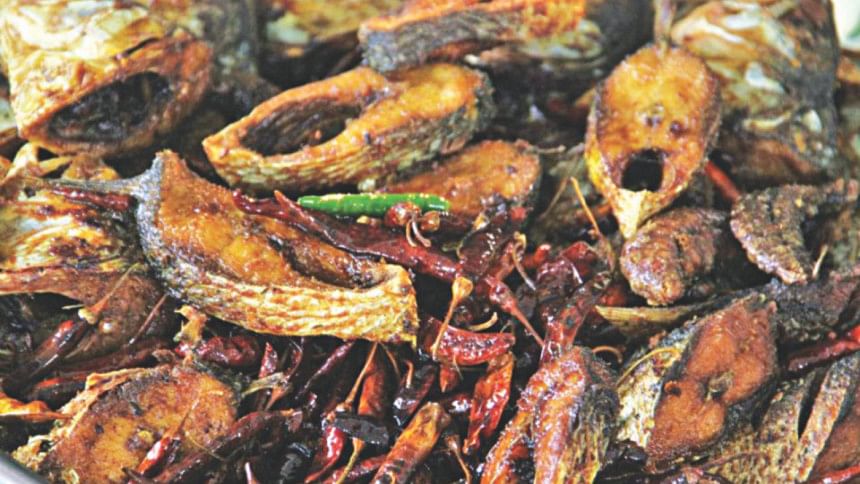 HOW TO GO
Go to Fulbaria bus-stand at Gulistan. Lots of bus services are there to take you to Mawa. But the best deal would be to get on the BRTC AC Bus. Start early and board a Dhaka-Mawa bus and tell the conductor to drop you at Sreenagar bus-stand. It will take an hour roughly. From there, you can go to Sreenagar Bazaar by rickshaw. At Sreenagar Bazaar, fix an engine boat for a boat-trip in the Aarial Beel for two/three hours. Get back to Sreenagar bus-stand by 1/ 2 pm and board a Mawa-bound bus. It will take around 30 minutes to get to Mawa. Have lunch there and if you want, take a speedboat ride. If you start for Dhaka within 5 pm, it'll take roughly 1:30 to 2 hours to reach your home safely before the nightfall, "depending on Dhaka traffic".
Dhaka-Mawa bus fare: 100 Tk/person (max)
Boat-trip at Aarial Beel: 1000-1200 Tk (for a group of 6-7 and 3 hours)
Ishtiaq Ahmed is a travel enthusiast who devours fiction, dreams of Paris and writes only when his brain parasites 
need a place to crash. Can be reached at [email protected]