Studying abroad: Things parents and students should know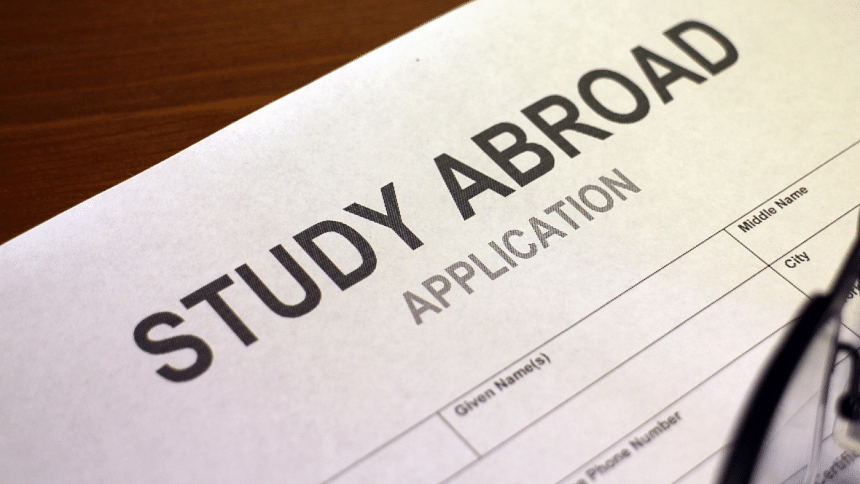 Why do people tend to settle abroad? Simple, for a better shot at life. 
Let's start with a personal account. 
In 2014, I went to the University of Virginia to get my Master's degree in Global Project Management and never have I ever travelled anywhere outside the borders before. From year one till my O and A Levels, I have been going to Maple Leaf International School in Dhanmondi 9/A. 
This sudden immigration to North America in the pursuit of pure academia really opened my world to new encounters and experiences. At first, unsettling for sure, but as soon as you start to take it all in, the aspiration which brought you here in the first palace eventually will lead you to become a better version of yourself, and to pursue higher education in the US means you have a purpose to reach, and I can confidently say that it has been one of the best decisions in my life. 
Being a foreign student from the sub-continent, I was exposed to diverse cultures, which broadened my perspective and enabled me to appreciate the differences among people. Moreover, the emphasis on critical thinking and independent learning has sharpened my intellect and enabled me to excel in my career.
One of the significant benefits of earning a degree from the US is the vast range of opportunities available for students. As a student, I was able to participate in research projects and internships, which provided me with hands-on experience and helped me acquire practical skills. Furthermore, the networking opportunities that came with studying in the US have been a blessing. Today, I can proudly say that I have friends, family, co-workers, connections across the world. And, in today's world, connections, especially the right ones, are a big thing. 
Let's try to figure out some of the best reasons to decide as food for thought. 
New perspectives
Studying abroad exposes you to different cultures, ways of life, and perspectives. It opens your mind to new ideas and helps you broaden your outlook on the world. This will give you a fresh perspective on life and challenge your assumptions about the world around you.
Independence
Studying abroad requires you to be independent and take control of your life. You have to navigate a new environment, make new friends, and take care of yourself. This will help you build confidence and self-reliance and give you a fresh start in life.
Personal growth
Studying abroad provides an opportunity to step outside your comfort zone and grow as a person. You will learn to adapt to new situations, overcome challenges, and gain valuable life skills that will serve you well in the future.
Career opportunities
Studying abroad can help you develop international connections, which can be valuable in your future career. Employers value the skills and experience you gain while studying abroad, and this can lead to new opportunities for personal and professional growth.
Experience
Get to experience something that will shape the rest of your life. And one day as you look back, this all will be worth it. 
Studying abroad and obtaining a foreign degree can be life-changing experiences for sure. There are numerous benefits to pursuing education overseas, from gaining a new perspective on the world to developing valuable skills that will enhance your future prospects. Whether you're a recent high school graduate or a working professional looking to make a career change and do a Master's degree abroad, studying abroad is an experience that should not be missed.
Among many of the significant benefits of studying abroad is the key opportunity to immerse yourself in a new culture. As a student, you will have the chance to live, study, and interact with people from different backgrounds and cultures, you are not there as a tourist, visiting for a few days or a week, you are now living among them, a new life all around you. This experience will broaden your horizons, help you to gain a new perspective on the world, and develop a greater appreciation for cultural diversity. 
Moreover, exposure to different cultural experiences will help you to grow and develop as an individual. You will learn new skills and gain valuable insights into different ways of thinking and living, which will be valuable in your personal and professional life.
Obtaining a foreign degree is also an excellent way to enhance your future career prospects. Employers are becoming increasingly aware of the benefits of hiring individuals who have studied abroad, and many now seek out international students for their diverse experiences and skills. 
Convinced enough? Sure, you can choose the uncertainty of an immigration process and wait for years. If you need to chase your dreams and intend to make it happen, sometimes you have to dare to take that flight, like an eagle in the nest, taking that jump of faith. 
And study options are just that, the challenge of academia along with jobs and a new life to settle in, so many hurdles, but you are ready for it because you decided at a fresh new start in life, a new experience that will unravel the potentials of your own self, you are now the master of yourself, didn't you always want that? 
Now the big question, where do I start? How do I complete the application process, choose a suitable program which has a future, match tuition fees, and look out for any scholarship that best suits your financial situation? And how about the additional costs required to cover at least the first year of staying abroad? 
Well, you need to create an opportunity for yourself, a chance to take a dip in the water, and there is this amazing solution and it's free. No need to go from one place to another hearing different experts providing conflicting information. Instead, how about taking a day to meet representatives from over 50 universities and colleges in person coming from all across the globe to Dhaka to answer your queries in a single event? Sounds too good to be true? Not really, as these kinds of events happen all the time, however, what matters the most is the fact that the universities and colleges that are participating adhere to Triple A standards in quality of education and provide you a world-class degree which will be accepted everywhere.
Eduko International Education Expo 2023 taking place on March 2 from 10AM to 5 PM at The Westin Dhaka is just that kind of event you need to be in. Meet university representatives from Australia, USA, UK, Canada. Malaysia, and parts of Europe as they directly assess your academic papers and provide you an on-spot admission with a solid scholarship based on your academic merit. A good place to bring your kids even if they are too young to apply abroad now, you and your kids will definitely come out of the event with a bag full of key knowledge and information regarding many aspects about higher education outside our own country. 
You might consider this as your first action towards making your dreams come to life. The first step is to be in this event and create a network of students who are like-minded and have an intention to apply to the same university or the same destination, second is to get all the latest information regarding immigration policy from the university representatives who will be joining from across the world. Third and most important is to get your academic papers assessed for any scholarship, available programs and look towards the next major intake sessions. 
From the best possible educational institutions in Australia, known as the Group of Eight (GO8) to the top public universities in USA and Canada, all will be there, so you will have a handful to sort and connect with on the event day. 
Go to the Eduko Pathways Bangladesh Facebook page and ask for the event registration link by messaging the page. The Eduko team will take care of the rest. 
Always remember that an event so big as this will always have myriads of opportunities to avail, it just depends upon what you wish to do and how well you utilise your options. Book your calendar and be at the Westin Hotel Dhaka on March 2 from 10 AM to 5PM and discover the world of international education and why more and more Bangladeshi students are choosing their next educational adventure outside of this country.  Go visit the event, with your kids, friends or colleagues, know which programs are trending across the world, from Arts & Social Sciences, Bio-Engineering, to Public Health or Information Technology, there is something for everyone's interest. 
Eduko already completed the pre-registration phase for the March 2 event to meet 50+ universities in various career fairs in prominent institutions. Yet, there are still free entries possible by registering through the code provided through a mobile photo scan. A total of 1000 participants will be accepted to keep the event coordination successful. Register today, let 2023 be the year you take your journey to a new destination. And above all, a new shot at life. 
The author is the Chief Marketing Officer of Eduko Pathways Bangladesh.