Ensuring construction safety in Bangladesh
The construction sector plays an important role in the economic growth and development of Bangladesh. Despite this, we are lagging behind in creating safe workplaces for our construction workers. According to Occupational Safety, Health, and Environment (OSHE), 147 construction workers were killed in 2016. The trend is similar to that of the past, with the Bangladesh Institute of Labour Studies (BILS) reporting that there were a total of 1,196 deaths in the construction industry between 2005 and 2016, resulting in an average of approximately 100 deaths a year.The two most common reasons behind these deaths are falling from a height and electrocution. The rate of injury is also high, with BILS reporting approximately 100 injuries in 2016. Construction workers also suffer from various construction-related health hazards including breathing problems, hearing loss and skin diseases. There are two important pieces of legislation in Bangladesh regarding construction safety. The first is the Bangladesh Labour Act (BLA) 2006, which consolidates all the labour laws in Bangladesh, and gives guidelines about safe work environments, and worker compensation in case of injury or death. The Department of Inspection for Factories and Establishments (DIFE) is entrusted with the responsibility of implementation of the BLA 2006. The second is the Bangladesh National Building Code (BNBC) 2006, which establishes the minimum standards for design and construction for all buildings in Bangladesh, and has provisions on safe construction practices and labour welfare. Despite such laws existing in Bangladesh, monitoring and enforcing safety in construction is still a big challenge due to various limitations such as confusion regarding enforcement authority, shortage of manpower at enforcing agencies, and lack of a national safety certification and licensing programme for engineers, contractors and workers. The constant cycling of workers on construction sites adds another layer of difficulty in implementing construction safety. In the absence of a national monitoring system, the responsibility of providing safety generally falls on the building owners, private developers or contractors, who often do not take adequate action due to the cost and organisational hassles of implementing their own safety system. Finally, even if companies do enforce safety rules, the lack of safety awareness among the workers and in our society in general, creates a significant barrier to implementing safety on sites. In order to address these issues, and bring all the stakeholders of the construction industry together, The Daily Star and Sheltech (Pvt) Ltd organised a roundtable titled "The Way Forward to Ensure Construction Safety in Bangladesh" on August 19, 2017. A summary of the discussion is published below.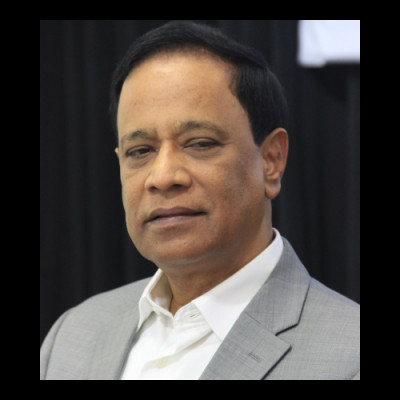 Dr Toufiq M Seraj, Managing Director, Sheltech (Pvt) Ltd
In the last 15-20 years, the private construction sector in Bangladesh has attained a high level of professional competence and now has the capacity to ensure full compliance with international standards. While the industry has steadily improved on quality control at construction sites, much work still needs to be done to ensure the safety of construction workers.
There have been many research studies conducted on construction safety at both academic research institutions and private companies like Sheltech. However, these studies were done separately. In order to achieve real progress the gap between academic institutions and the construction industry needs to be bridged. Sheltech wanted to organise this roundtable to bring together professionals, researchers and various construction industry stakeholders to come up with sustainable policies that would ensure safety for all the construction workers.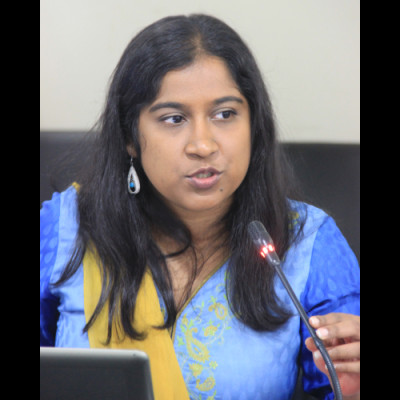 Dr Saamiya Seraj, Director, Sheltech (Pvt) Ltd 
As one of the leading real estate industries in Bangladesh, Sheltech has set up its own safety monitoring programme to ensure safe construction practices on all our sites. Based on 30 years of experience, the safety team at Sheltech has come up with several easy recommendations for companies that are newly starting their own safety programme. With careful planning and management, the cost of implementing these safety recommendations should be less than one percent of the total project cost. These recommendations are provided below:
Each company must set up some core safety principles, which will act as the foundation of the safety programme of the company. Core principles should be simple so that they can be easily understood by everyone and constantly reinforced in the minds of all employees and workers.
In the absence of a national monitoring system, companies should set up their own monitoring system. The monitoring system should be multi-layered (if possible) to avoid blind spots at any layer and ensure 100 percent compliance on sites. Sheltech has a three-layered safety monitoring system, with a safety engineer at each site, a safety team that gives surprise inspections on sites, and a head office-based team that tracks and analyses all the safety data from sites.
Companies should conduct customised training so that each set of workers can learn to be aware of the dangers associated with the particular type of work they are doing. Sheltech has developed an in-house, excel-based software to track safety practices on site. This helps to customise the trainings and make it site and worker specific.
Since contractors change workers on site regularly, companies should give repeated safety trainings to ensure a continued culture of safety. At Sheltech, each site starts its work after a safety kick-off meeting, where workers are briefed on the job they will do that day, and the PPE (personal protection equipment) that they must wear in order to do that particular job safely. Longer weekly and monthly trainings are also provided by the safety team. 
Companies need to get regular feedback from sites, as safety policies may need to be revised according to experience on site. In Sheltech's experience, contractors and workers are more likely to follow safety rules if their difficulties are taken into account.
Companies should provide some incentives to motivate contractors, engineers and workers to follow safety guidelines. Sheltech regularly organises safety competitions among the employees on different sites. The winning sites are given awards, certificates and financial rewards. 
Finally, companies should come together and launch awareness programmes for all the stakeholders in the construction industry, including clients. If consumers were more aware of safety issues, they could encourage real estate developers to ensure safe construction practices on their sites.
Dr AFM Saiful Amin, Professor, Civil Engineering Department, BUET
For a building, two things need to be considered. Safety during use, and safety during construction. While a lot of emphasis is given for the safety of a building during its use, less time is spent on safety during construction, which includes safety of the construction employees as well as safety of the surrounding neighbourhood. Due to several limitations, legal measures are hardly taken against safety violations. Many deaths during construction also go unreported.
Safety should be included as a part of the branding of a company. The safety record of airlines are publicly available. Similarly, construction companies should be forced to make their safety records public so that consumers can identify the safest construction companies.
The cost of ensuring safety is not very high. So, rather than the cost, what is really lacking in our society is awareness. One of the ways to increase awareness is by emphasising construction safety in our engineering education. As such, this point must be raised in academic forums.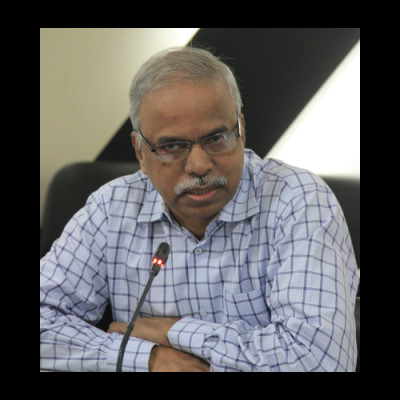 Syed Sultan Uddin Ahmed, Executive Director, BILS
If we take the current laws of Bangladesh into account, the value of the life of a worker is only Tk 1 lakh. While BILS has been demanding for this amount to be raised, nothing has happened yet. Under the leadership of former Labour Secretary Mikail Shipar, BILS took an initiative to introduce insurance for workers. However, the insurance companies were not interested, and were not in favour of social insurance schemes for workers.
Another important issue that hinders the implementation of construction safety is that workers do not get employment letters. It is unfortunate that a large industry such as construction is dependent on middlemen or contractors, instead of having a formal workforce, because these contractors are not accountable to any authority. Research studies conducted by BILS in Mohammadpur, Kamrangir Char and Chapai Nawabganj found that although the workers rotate their professions seasonally, workers from the same area end up working under specific contractors. Instead of going through a contractor, if we can enlist these workers and register them with the Real Estate and Housing Association of Bangladesh (REHAB), then the construction industry will get a permanent workforce. This will also help regulate and train workers on safety practices. The best trainer for a worker is another worker.
Finally, monitoring and inspection are two different things. A company can monitor safety issues but cannot make someone accountable if it does not have the inspection authority. The DIFE has their hands full with the garments industry, and cannot pay the required attention to the construction sector. Perhaps, REHAB can invite DIFE for joint inspection of the construction sites.
Dr Chowdhury Md Zaber Sadeque, Additional SP (Dev), Police Headquarters
Mandatory certification of construction companies by international regulatory bodies is very important as it will create accountability. In the Penal Code there is a legal provision for death due to negligence, which can be applied to the deaths that occur in the construction sector. In most cases, the legal process is hindered due to pressure from different sources. However, with mandatory certification, which requires strict implementation of construction regulations, the safety of workers will be enhanced.
Mikail Shipar, Former Secretary, Labour Ministry
Since the Labour Act only covers the formal sector, it does not fully include the safety of construction workers. However, there is scope of providing legal support to the construction workers since they work under formal organisations.
DIFE has their hands full with the garments sector, but it should look towards the construction industry as well. In the garments sector, due to the pressure from international buyers the company owners are now abiding by the same safety rules, which the ministry could not make them follow for years. Similar type of pressure is needed in the construction sector from the consumers. However, in the end, the main responsibility for ensuring safety of the workers lies on the owner.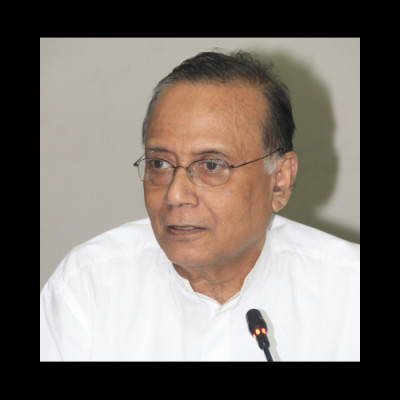 Ar. Mubasshar Hussain, Former President, Institute of Architects Bangladesh
In contracts, all the safety-related specifications are mentioned clearly, which the contractor is bound to follow, such as providing insurance facilities to the workers. All these issues are supposed to be considered during the final payment of the bills, but in reality this does not usually happen due to an ineffective monitoring system. We need to ensure that payments for bills are given only after fulfilment of all the specifications mentioned in the contract, including safety.
Professional bodies like Institute of Architects Bangladesh and Bangladesh Institute of Planners can be involved in construction projects as members of the supervisory team to enhance the quality and reliability of the construction projects. Additionally, small initiatives can go a long way to make the construction environment comfortable for workers and to enhance their productivity. Some examples are entertainment facilities, access to clean water and regular medical check-up on site.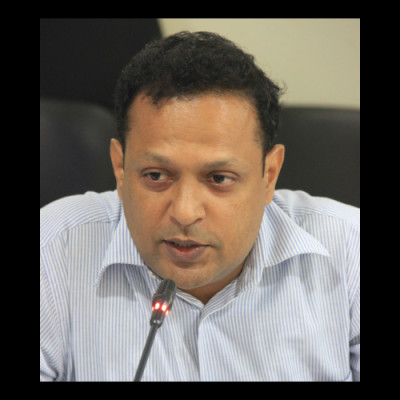 Dr Akter Mahmud, General Secretary, Bangladesh Institute of Planners (BIP)
Although construction workers comprise 4.4 percent of the total labour force in Bangladesh, the number of deaths in the construction industry constitutes 16 percent of total occupational deaths. This is an alarming statistic! Not only that, various studies have also shown that in 65 percent of the construction sites, basic safety gears such as gloves, helmets, glasses, safety belts and first aid kits are not provided. The most common accidents in construction sites are due to fall from heights (39 percent) and electrocution (32 percent). Both types of accidents can be avoided by following the BNBC. In addition to safety rules, some basic labour welfare requirements should be followed e.g. adequate sanitation and cooking facilities at the construction sites.
Some speakers have said that there is confusion about who will enforce implementation of the BNBC. The answer to this is, where development authorities are present they will be in charge. In their absence, city corporations will have to take up the duty of enforcement. Where both city corporations and development authorities are absent, the responsibility will fall on the pourasabha. In areas beyond the jurisdiction of the above-mentioned authorities, Public Works Department (PWD) should bear the monitoring responsibility.
Dr M Maksudur Rahman, Professor, Dept of Geography & Environment, University of Dhaka
A study shows that more than 10 percent of construction workers are women. A study conducted by Dhaka Medical Colleges reveals that women construction workers suffer from various types of problems such as sexual harassment and lack of separate housing and sanitation facilities. As these issues are generally overlooked, all the stakeholders of the construction sector are urged to seriously consider women construction workers' safety as an integral part of the overall safety of construction sites.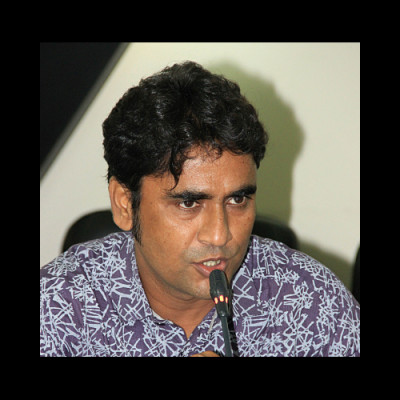 Sekender Ali Mina, Executive Director, Safety and Rights Society
The BNBC has clearly stipulated that a code enforcement authority would be created for proper implementation of the building code. In 2008, Safety and Rights Society, along with several other organisations, filed a writ in this regard and the final judgement was delivered in 2013. In reference to this judgement, Safety and Rights Society tried to push for the issue of forming an enforcement agency for BNBC. However, due to conflicts between the Law Ministry and Ministry of Housing and Public Works, this has not yet happened.
In the procurement policy, there should be a clear provision requiring safety records of the contractor and construction company. According to the Labour Act, every construction company has to keep safety records and submit them to the DIFE regularly. Unfortunately, this is hardly ever followed by construction companies and contractors. If there was a bar on membership of companies in REHAB based on their safety records, then members might have been more careful about these safety issues.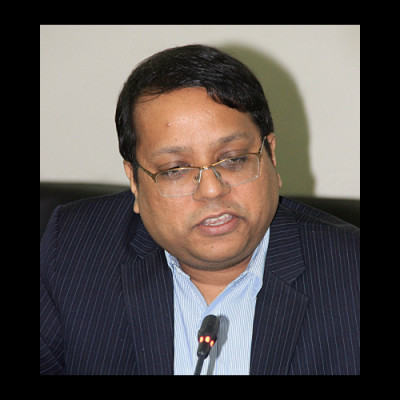 Nasimul Baten, Head of Operations, Delta Brac Housing Finance Corporations Ltd.
If we can introduce a rating system based on quality and safety of construction, developers will be interested in making their companies compliant with standards, as banks and other corporate partners could use this ranking to make their decisions. An independent body can do this ranking.
Nafizur Rahman, Deputy Director, Sustainable and Renewable Energy Development Authority (SREDA)
If we can form the building regulatory authority as per the guideline of BNBC, it can monitor the quality and safety issues of a construction site. LEED, an environmental certification programme, is gradually becoming popular in Bangladesh, with many high-rise buildings applying for the certification. To be LEED certified, a developer has to fulfil various quality requirements. A similar rating system is being developed at SREDA, and construction safety can be included as a requirement for buildings seeking such certification.
In the posh areas of the city, many developers are using very costly, beautiful fencing for their construction sites. If we spend some of the fencing cost towards ensuring construction safety, it will improve the overall quality of the buildings.
Engr Tanveerul Haque Probal, Former President, Real Estate & Housing Association of Bangladesh (REHAB)
While REHAB oversees the real estate sector, the construction industry is not only limited to buildings. In order to achieve complete construction safety, we must turn to Bangladesh Association of Construction Industry (BACI). Both REHAB and BACI have undertaken training for construction workers. Public Works Department (PWD) should also be included in the discussions on safety because they deal with a large number of contractors.
In order to increase awareness and knowledge about safety gears, perhaps similar to the housing fairs, we can hold expositions on safety equipment, where different PPE (personal protective equipment) can be showcased. If need be, our construction workers can do the modelling. These things will popularise safety among both the workers and general people.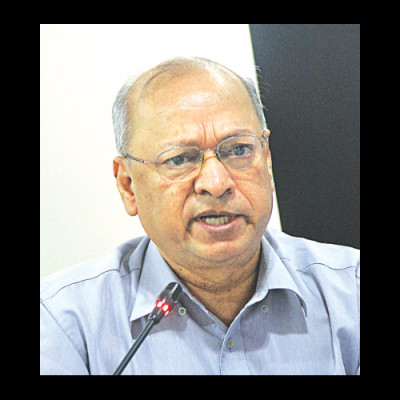 Md Abu Sadeque, Director, Housing and Building Research Institute (HBRI)
BNBC was modelled following the 30-year-old American Concrete Institute (ACI) Code 1989. As a result the safety requirements of the BNBC are 30 years old. Although the ACI Code has been updated, those changes have not been incorporated in the building code. The new building code will come soon. It is in the Law Ministry, waiting for gazette notification. However, even this updated document is prepared following the standards of other countries. Building codes and related documents should be based on research considering the Bangladeshi perspective.
HBRI is working on alternative building construction technologies. Many of these new technologies will enhance quality of the buildings, while reducing construction risks and ensuring safety at the same time. Finally, organisations like REHAB and other private sector entrepreneurs should come forward and conduct joint research studies on construction safety issues with HBRI.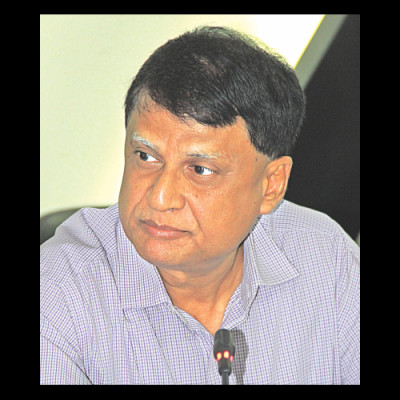 Shahabuddin Khan,Program Officer, International Labour Organization (ILO) 
The Ministry of Labour published a policy called "National Occupational Health and Safety Policy 2013". Based on this, a National Action Plan is being prepared. The plan will cover safety issues of ready-made garment (RMG), construction, leather and ship breaking industries. REHAB and BACI should be involved in this plan preparation process. As the plan is being prepared by DIFE with full involvement from government leadership, private sector must also have a voice in the strategy formulation of the plan.
Sultan Mahmud, Former President, Economic Reporters' Forum
Without pressure from government authorities, a lot of construction companies in our country do not provide the necessary safety measures for construction workers. DIFE under the Ministry of Labour and Employment is entrusted to ensure occupational health and safety for workers. The department should take necessary steps to increase monitoring over construction sites so that workplace safety is ensured.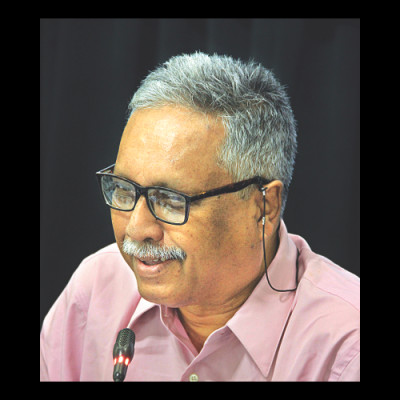 Dr Ainun Nishat, Professor Emeritus, BRAC University
In Bangladesh, contractors often pass on their jobs to sub-contractors. These sub-contractors sometimes pass the job on to other smaller contractors. And this process continues down to the grassroots level. While these middlemen do not actually do the job, they take a big share of the allocated money for a construction work. As a result, quality of the construction work becomes very poor.
According to Conservation Act 1995, environment, health and safety issues should be regulated by the Environment Ministry. Currently, the environmental management plan of a project is required for approval of a project, where the environmental, health and safety issues of the project are clearly indicated. So legally speaking, the Department of Environment is responsible for looking after the safety issues of construction workers.
Worker insurance must also be emphasised. In Bangladesh, there are at least ten construction companies with international standards. Despite their quality, in order to get big contracts, these Bangladeshi construction companies have to be associated with a foreign construction company, because the local companies do not have the insurance backup. The state should come forward in this regard and help the companies get insurance coverage, which will cover workers' insurance as well.
There is no course on construction management in the syllabus of our engineering education. Engineering students are not well aware of safe construction methods. This matter should be looked into seriously to bring about the necessary changes in the engineering curriculum. Construction companies can collaborate with universities to train engineers on construction techniques as well. It can be a certificate or diploma course. In BRAC, three courses on construction were introduced, and REHAB approached BRAC to train these 250 engineers. Finally, if the government, construction companies and professional bodies work together, we can ensure both the quality of construction as well as safety for the workers.