PM to leave for Paris tomorrow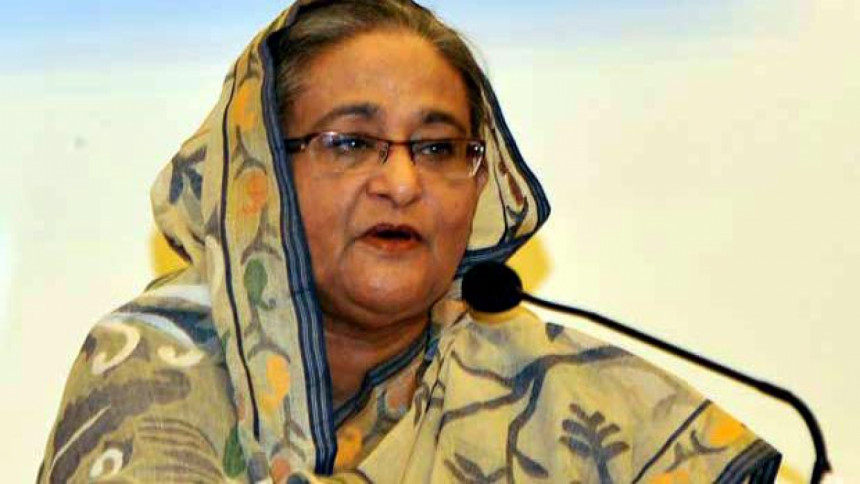 Prime Minister Sheikh Hasina will travel to France tomorrow morning to attend the One Planet Summit, an event for discussing funding for the fight against climate change.
The premier is going there at the joint invitation of French President Emmanuel Macron, UN Secretary-General Antonio Guterres and World Bank President Jim Yong Kim.
The PM, after attending the summit in Paris on December 12, will return home on December 14, Foreign Minister AH Mahmood Ali told at a press briefing at the secretariat.
In addition to the summit, Hasina will hold a meeting with French President Emmanuel Macron.
Meanwhile, Bangladesh President Abdul Hamid will fly tomorrow night to attend the Extraordinary Islamic Summit, which will begin tomorrow at Turkey in protest of the US president's recognition of Jerusalem as Israel capital triggering new tensions in the Arab countries.
Bangladesh expresses deep concern at the recent announcement by the United States recognising Jerusalem as the capital of Israel, the foreign minister said at the press conference.
Bangladesh also reaffirmed its position in favor of establishing the state of Palestine on the basis of the 1967 border with East Jerusalem as its capital.
The minister said Bangladesh stresses on preserving the legal status of Jerusalem within the framework relevant UN resolutions and urges all parties concerned to take a pragmatic approach to the Middle East peace process in reaching a two-state solution for peace and stability in the region.