On fighting disinformation during the next general election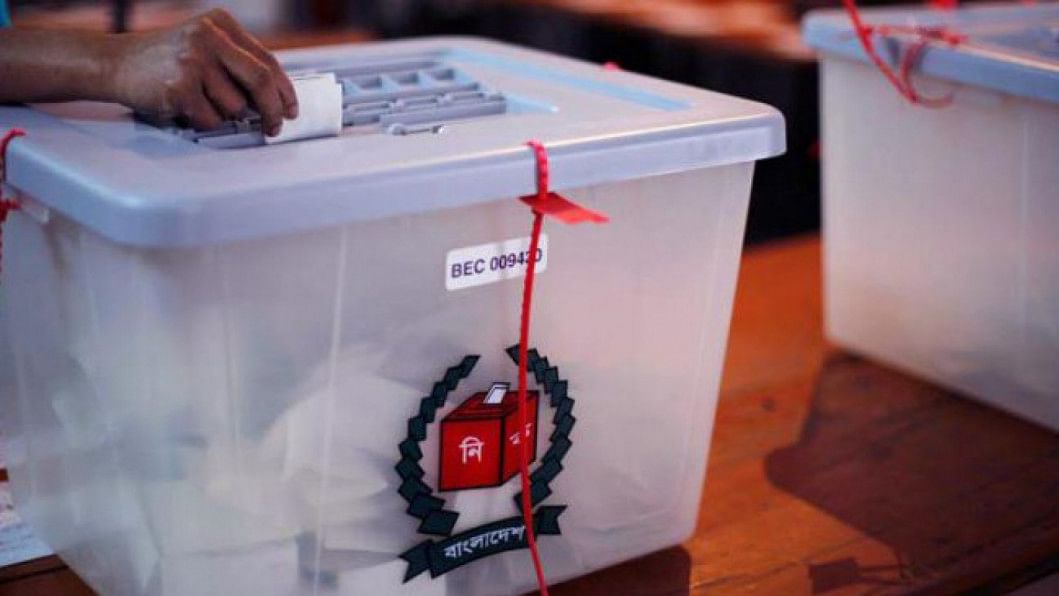 The parliamentary election in Bangladesh is fast approaching, with the prime minister announcing it will likely take place in January 2024. In light of this, it is important to consider how to combat the spread of misinformation and disinformation before, during, and after the election. Recent media reports suggest that the authorities are forming an inter-ministerial committee to fight disinformation at home and abroad. It may be mentioned here that Facebook had shut down a number of fake news sites that had spread disinformation ahead of the 2013 general elections. In 2018, the government unofficially downgraded mobile internet before and during the elections, slowing down broadband internet and blocking mobile banking.
Misinformation refers to false or inaccurate information that is shared unintentionally, while disinformation is false or misleading information that is spread with the intention of tricking or controlling others, often for a specific agenda or motive. There are many ways that false information can get out, such as through social media, the news, etc. Disinformation, on the other hand, is often spread by individuals or organisations with a specific agenda or motive to advance a political cause or gain an advantage over a competitor. Disinformation can be spread through the same channels as misinformation, but it is often more carefully planned and calculated.
There have been numerous research studies on the effects of disinformation and fake news during elections, and the findings indicate that it can have several negative impacts. One of the most significant effects is that it can undermine the public's trust in institutions and the democratic process. When individuals are exposed to false or misleading information, it can cause them to question the legitimacy of elections, government officials, and other vital institutions. This can lead to a loss of faith in democracy and a decline in civic engagement.
Another adverse effect of fake news during elections is that it can contribute to the polarisation of society. There are plenty of examples of these in several presidential elections in the US. When people are exposed to information that reinforces their existing beliefs, it can lead to a confirmation bias, where they are more likely to believe information that aligns with their views and are less likely to consider other perspectives. This can create echo chambers, where individuals are only exposed to information that reinforces their beliefs and can further entrench political divisions.
Finally, fake news can also undermine the free and fair exchange of ideas, a cornerstone of democratic societies. Exposure to false or misleading information can distort the public discourse and make it difficult for individuals to make informed decisions. This can ultimately undermine the integrity of the democratic process.
Fighting fake news during election time can be challenging, but there are several steps that individuals and organisations can take to help combat its spread. One crucial step is to fact-check information before sharing it. This can be done by using reputable sources such as news organisations, government websites, and fact-checking organisations to verify the accuracy of the information. Facebook and Google have set up a special system to monitor fake news in Bangladesh.
Another critical step is to avoid sharing information from unverified sources, particularly on social media. This can help prevent the spread of disinformation and fake news, as well as other types of misinformation.
Promoting media literacy and critical thinking skills can also help fight fake news. This can include teaching individuals how to identify the signs of fake news, such as sensational headlines and unverified sources, and encouraging them to think critically about the information they encounter.
Finally, it can be helpful for organisations and individuals to work together to combat fake news. This can include reporting fake news to social media platforms or collaborating on efforts to educate the public about the dangers of fake news and how to identify it.
There are several strategies that the Bangladesh Election Commission can adopt to tackle disinformation or fake news during elections. One key strategy is establishing a real-time rapid response team to identify and address disinformation. This team can monitor social media and other online platforms to check the spread of false or misleading information and work to debunk it and provide accurate information to the public quickly.
Another strategy is to engage with social media platforms and other technology companies to combat disinformation. This can include working with these companies to develop algorithms and other tools to identify and remove disinformation and collaborate on public education campaigns to promote media literacy and critical thinking skills.
Additionally, the election commission can also work to educate the public about disinformation and how to identify it. This can include providing information and resources on their websites and through other channels, such as public service announcements, to help individuals recognise the signs of disinformation and avoid sharing it.
Finally, the election commission can also work with other organisations, such as media outlets and fact-checking organisations, to promote accurate and reliable information. This can include collaborating on fact-checking initiatives and amplifying accurate information through various channels.
The Bangladeshi media, both print and electronic, must plan and train their journalists and newsroom managers to overcome the challenges of clickbait or breaking news journalism. The media's reputation is at stake here.
The global good practice examples warrant that the government should refrain from controlling information flow through restrictive legal measures or a surveillance-centric approach. No evidence indicates that using sweeping and disproportionate measures such as shutdowns and censorship will stop the spread of online disinformation and propaganda. Instead, it should be the principal facilitator of dialogues among citizens and institutions by enabling the right information environment during elections.
Dr SM Rezwan Ul Alam is associate professor of media and journalism, and director of public relations at North South University.