Communalism or intolerance: What ails Bangladesh?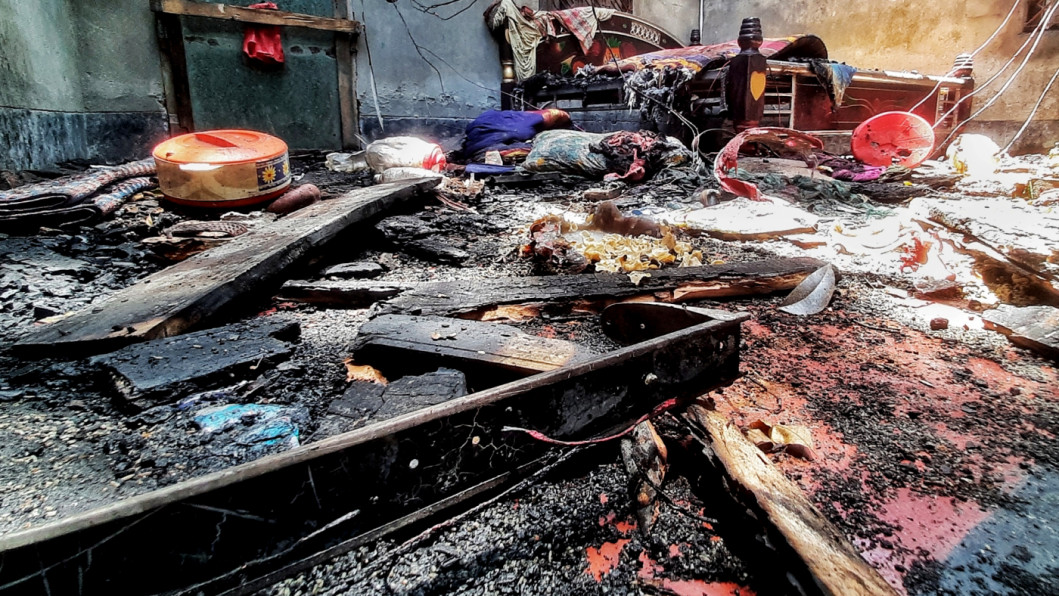 I like to call myself a citizen of Planet Earth. I have tried to state, time and again, that borders and boundaries that define our nationhood are merely an artificial creation. Since the time Homo sapiens first traipsed off to the planet, they spread out as continents began to form, along with new cultures, languages, rituals and beliefs. However, nation-states, the countries, were formed much later, dividing these people who had coexisted for a long time before into different nationalities, thus creating the "other." Believing strongly that we only strengthen and broaden ourselves as humans when we learn to accept, understand, value and respect different cultures and ways of life and ideologies, including religions in whatever forms, believing that any nation worth its salt would welcome diversity and pluralism in all forms, since it can only strengthen and broaden a nation and its people further –is what it takes people and nations forward to newer and wider horizons.
However, having said that, I cannot help feeling a sense of satisfaction that I was born in and belong to this land that is Bangladesh. A pride in the long history that we have of resistance, of fighting for our collective right, was instilled in me from a young age. No other nation has gained its independence like the way we have, where almost all people, irrespective of class, locale, religion, ideology, education, occupation and ethnicity, came together in fighting for and supporting, in whichever way they could, the dream of an independent Bangladesh. The principles that were prevalent at that time – and I was around then – were later incorporated in our first constitution framed in 1972: Democracy, secularism, socialism and nationalism (although, in case of the last, the focus was on Bangalee nationalism, an identity that was rejected by the only elected indigenous MP of the then parliament, MN Larma, of the Chittagong Hill Tracts).
Today, as I write, I ask myself and those reading this to understand what went wrong. We need to ask what has happened to the principles this nation fought so valiantly for. What has happened in these 50 years since we won our war of independence? I am angry, frustrated, devastated, saddened and ashamed at certain events that have overtaken our lives. Over the past few days, we have been talking about what, to our shame, was allowed to take place in Lohagara, Narail. This is not the first time. Those who create such incidents have a single script that they follow uniformly. Whether we have borrowed this script from our neighbouring countries, or they borrowed it from us, is of little consequence now. I refuse to measure ourselves in terms of whether we are less tolerant than other countries. Our measurement should be on what and how we wish to see ourselves as. What are the goals and principles we have set for ourselves, and how far have we moved away from those, or how far are we still from our expectations?
Though much has been written about Lohagara, it took me time to sit and write this. I was feeling so frustrated, so incapable, so angry at not being able to do anything. The incident started exactly as other similar attacks in other areas, with a social media post that someone – usually an innocuous person, sometimes illiterate and usually not internet-savvy – has posted on Facebook, a status or post that is considered "hurting the religious sentiments" of the majoritarian religious group – in Bangladesh's case, Muslims. There exists the Digital Security Act (DSA), whereby anyone can initiate a case that their religious feelings have been hurt by a certain post. In Lohagara, as elsewhere, immediately through leaflets, agitating sermons at mosques, madrasas and other religious places of gathering, mob frenzy was created. People, neighbours who lived in apparent harmony and friendship until the attack, suddenly became fearsome, frenzied mobs, out to lynch, attack, demand huge amounts of money, loot everything from the homes of the people who are the "other" – here the Hindus, as it was stated that a Hindu youth had posted the offensive status – then set their homes on fire and vandalise a temple and a grocery shop, among others. Some witnesses, who came to Dhaka to speak to various groups and at various rallies, described in detail the horror of that day. I myself heard one, whose home was attacked, describe how many of the attackers were their neighbours, people they had had cordial relations with. Many affected families are terrified of returning home even today.
A common factor, as mentioned earlier, is the Facebook post. Here, too, as in earlier incidents, the post leaves much to be suspicious about. The Facebook page in question was supposedly opened just two days before the attack, as we were told. Most people know how easy it is to open an account in anyone's name without their knowledge. I do not know what happened in this case, but there is definitely enough reason to feel that this may very easily be a manufactured post from a false account. If the objectionable instigating matter was just posted the day before, how could people so quickly know and get access to the post, circulate it and create mob frenzy?
Mob frenzy, communal attacks, and attacks on people with different views, positions and beliefs are created deliberately. You need instigators with powerful and vitriolic rhetoric to be able to whip up this kind of violent frenzy. To use religion as a tool is the easiest. 
In most cases of attacks like Narail, the accused behind the Facebook post gets arrested, and much later, after the protests become louder, some among the violators and arsonists get arrested. Then they get bail, while the main leaders are let off the hook. More importantly, no action is taken against either the law enforcers who fail to provide protection, or the responsible offices that appear to be nonchalant. Not to mention the many intelligence agencies that exist, who seem to have no prior knowledge of the agitation being organised, nor the violence itself. We have not forgotten the incidents that took place in Sulla in Sunamganj, Taindong in Khagrachhari, Nasirnagar in Brahmanbaria, Rangpur, Bhola, or Cumilla.
There have been many such incidents. But each time, the story has been the same. Each time, the action has been the same. Arrest the poor illiterate, or absent so-called violator of Muslim sentiments, while no action is taken against the rest. Of course, the sentiments of the followers of other religions or ideologies are of no concern. Not while we still have a state religion. I worry and feel inadequate as a defender of human rights amid the sudden spate of publicly insulting Hindu teachers, violence and threats against people who are upfront about their strong sentiment in being secular or attacks on women wearing clothes they feel comfortable in. What is most worrying is that people feel that there is no need to wait for due process of law, if some vested quarters are not comfortable or in agreement with what they feel is right. It is time the rule of law, democracy, accountability and the government machinery started to function as they are meant to. This is definitely not the Bangladesh that people fought and gave their lives for. We wait for a day when we will see a truly democratic, secular, inclusive Bangladesh that is accountable to the people, protecting everyone's right to live in dignity and freedom. With the basic principles inspiring our Liberation War established. To enable us to reach that stage is to begin a process to ensure and establish accountability of the state to its citizens as the first step. The way to become a truly inclusive, democratic and secular state is to start now. Today.
Khushi Kabir is a rights activist and the coordinator of Nijera Kori.