What constituents expect from MPs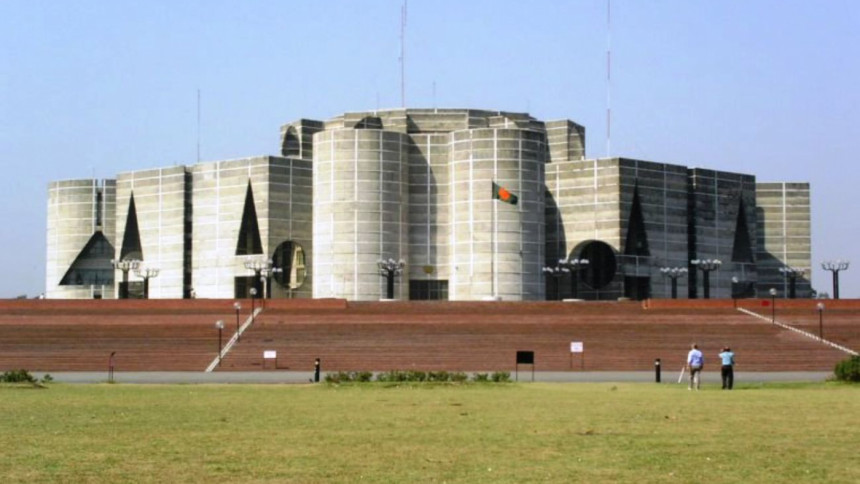 I have been engaged in carrying out research on representation and MPs' work with citizens in their constituencies since the 90s. This has led me to write this piece on understanding whether our MPs' roles and responsibilities are truly rooted in constituency service or cultural and societal aspects. I now find myself constantly on a journey—as a researcher, continually developing my own thoughts and practices.
With the upcoming parliamentary election a little more than a month away, now is a good time to talk about the issue—and I can share my experiences here. I cannot vouch for the verifiable truth of statements or comments made but I can vouch for the reliability of the MPs and constituents who shared their thoughts with me.
Not all MPs are the same; they have diverse interests and commitments which vary with their sex, age, and political background. Although the proportion of women MPs has increased (to around 20 percent) in the Bangladesh National Parliament, the powers of 50 of them are constrained due to them being appointed rather than being elected (of which there are only 22).
Interestingly, elected women MPs show a tendency to get more involved in public engagement in constituency service compared to male MPs. Some women MPs I interviewed were constituency based and living in their own residences with some of them seldom staying in their parliament dormitories in Dhaka. Many women MPs (irrespective of party alliance) did not take a liking to the word "reserved" (i.e. appointed to a seat reserved for women). As one woman MP told me: "In my opinion, we should become MPs through election. It can be best solved by giving us a seat in every upazila and having one of us in every district. Whatever happens, I would rather not be labelled as a 'reserved' woman MP."
Age also makes a difference but in complex ways. Newcomers to Parliament of both genders are keen to be seen spending a considerable amount of time on constituency service because they want to show that they are dedicated and attentive in their service; it is also a way of preparing for the following election. On the other hand, some older popular MPs, who have been elected more than four times, also visit their constituency frequently. These older MPs have less ambition. I found that for newcomers, a degree of certainty with respect to re-nomination as candidates in the next election could make a difference for engagement in service. At the same time, some of the older MPs, who have been elected many times, visit their constituency frequently as well because ties and obligations have already been established. These ties then continue onto the next generation.
When I asked one MP about visiting his constituency, he began by describing his specific circumstances: "I'm not only the MP of my constituency. I'm also a practitioner of the Dhaka Supreme Court, and so, I spend four days a week in the capital, and throughout the rest of the week, I stay at home which also happens to be my electorate." But then he also referred to his family background. His father was an educationist who was known in the neighbourhood as a devoted promoter of literacy; it was him who advised his son to be a philanthropist. The MP went on to say, "It was my father's teaching to be benevolent since we were financially solvent. This is why I embarked on a journey to be at people's service. In the process, I met an old man who inspired me to remain as honest as my father did and to do my best to serve the citizens."
Just as MPs vary, so too constituents' views about even the same MP; these views have a range across a moral spectrum. As one MP told me, "You cannot satisfy all and it is a really hard task. Some people will always be critical of you, nothing to do." To give an example, some of the party workers at the local level of an MP complain about being neglected by the MP, while others want him to stay away because he has a bad temper and regularly insults people. However, some constituents reported that he shows immense kindness, relating a story about how he noticed children being paid in food rather than proper wages so he gave them some of his own cash. MPs ignore their own party workers at their peril; but if they give them too much attention they are accused of cronyism. Female constituents often reported that male politicians never give women anything significant and although the influence of gender (of the elected) on representation in practice deserves more systematic research, this is yet another example of the general point that MPs are not only different, but the responses an MP evokes vary too.
MPs have diverse interests and powers. The constituents have made it clear that to win political support MPs in Bangladesh need to carry out certain social activities, e.g. MPs visiting constituents in their homes. This is a contrast to the UK where MPs attempt to keep their personal addresses private, for instance. More importantly, the relationships between the elected and the electors are both political and social—similar to MPs in the Westminster context.
The social relations are a necessary part of democratic politics—that is, to win support and make alliances. The cultural significance of this form of engagement displayed by MPs, with their endless functions, visits and gift-giving, can only be understood in the context of the specific local expectations from leaders. The constituents believe that MPs should try to become "one of them" by maintaining close relationships with the citizens through informal conversations, etc. It is seen as culturally insensitive if political leaders do not recognise and acknowledge the pains and pleasures that citizens face in their everyday lives. They do not have the luxury of dismissing some issues as out of their remit; in this context, MPs are forced to deal with any and all problems brought to their attention.
In the upcoming parliamentary election, our political parties will nominate those MPs who cultivate a reputation as community leaders in their "home areas" and serve their people (jonogoner sheba). We want MPs who will go to great lengths to be seen as bestowing benevolence on the constituents, and avoiding giving the impression that they have forgotten about their constituents as soon as votes have been cast.
It is quite revealing that the everyday life of an MP at work in reality is a radical departure from an idealised fantasy of representation. It begs the question: What does representation by an MP mean if s/he colludes with special interests, in order to please others in his or her constituency? An MP once told me, "It's all about how you connect with the people. Whether or not you have the vision to represent them via parliament sessions, your reputation will boil down to how well you physically communicate. And the more people you deal with, the better reputation you will have."
---
Dr Zahir Ahmed is Professor, Department of Anthropology, Jahangirnagar University, and adjunct faculty, BIGD, BRAC University.
Email: zahmed69@hotmail.com
---
Follow

The Daily Star Opinion

on Facebook for the latest opinions, commentaries and analyses by experts and professionals.
To contribute your article or letter to The Daily Star Opinion, see our

guidelines for submission

.
---