M Ayubur Rahman Bhuyan: A great scholar and soul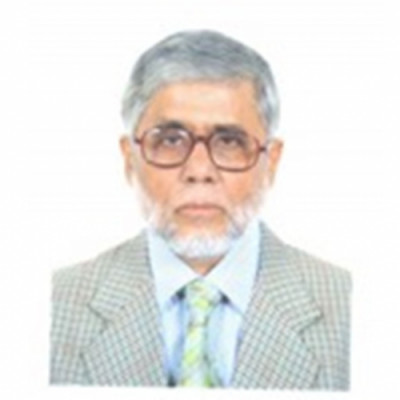 Muhammad Ayubur Rahman Bhuyan, a long serving faculty member at Dhaka University's economics department (1970-2004), was an outstanding colleague to fellow academics, a dedicated teacher, and an eminent scholar. While he had graduated with BA Honours and Master's in Economics from DU in 1959 and 1960, respectively, he joined the department as a lecturer relatively late in 1970, having first pursued a career in banking. He completed his PhD in Economics from Lancaster University in the UK in 1975 and promptly reported back for his academic duties at DU. He was rewarded in his career with quick promotions; Assistant professor in 1976 (July), associate professor in the same year (December 1976), full professor in 1984 and a professor in the Selection Grade in 1996, which he retained till retirement in 2004.
His primary field of expertise, springing from his doctoral research, was international trade in all its dimensions. He was perhaps the pioneer in articulating the mutual gains of regional cooperation in trade in the South Asian context, long before the South Asian Association for Regional Cooperation (SAARC) was even born in 1985. Though the idea of SAARC had received a diplomatic momentum in the late 1970s, the trade issues took a back bench in the early stages of deliberations. The notion of a vibrant South Asian Free Trade Area (SAFTA) is still in the making, even though the entity was officially inaugurated on January 1, 2006. This is all the more a priority given the evident difficulty in securing liberal trade regimes globally, which admittedly stand to benefit most nations. The Doha round of liberalisation talks, the latest in its wake, ended unsuccessfully in 2016 after a 14-year attempt as the negotiators failed to bridge the demands of the developing world. Fittingly, Professor Bhuyan had materially contributed to the early development of the Doha round of negotiations, among other, by contributing two commissioned reports, respectively in 2003 and 2004, on behalf of the European Union and the UN Conference on Trade and Development (UNCTAD).
Ayub bhai, as he was fondly known to colleagues and friends, began writing on trade issues with an enormous sweep, starting with the nitty-gritties of export and import demand, exchange control and domestic prices, foreign aid, trade creation effects of a free trade area—he quickly delved deeply into the larger issues of the economic impact of free-trade agreements (FTAs) and, in particular, the idea of a Customs Union for the South Asian region. The latter, just to remind the reader, refers to a deeper economic union than what the mere FTA would provide; here the trading partners also agree on a common tariff for imports coming in from outside the block. The two research monographs he published in quick succession, Economic Integration in South Asia - An Exploratory Study (1979, DU Publications) and South Asian Customs Union: Prospects and Problems (co-authored by M Aqhlaqur Rahman and SAL Reza for ERD, MoF, GoB, 1980) were among the pioneering studies of the genre.
Though trade reforms and policy, foreign aid and economic development had been his core competence, he did venture into the issues of agricultural growth, budgetary process (revenue generation and expenditure priorities), third-world debt crisis, rural-urban migration, environmental and ecological aspects of poverty, sustainable development, and the economic fallout of terrorism, all germane to the developmental prospects of Bangladesh and, indeed, the developing world.  
In the early 1990s, Professor Bhuyan, a man of unwavering faith, became squarely involved in what has come to be known as Islamic Finance and more broadly, Islamic Economics. He became active in many international events and presented papers on a variety of related topics. One well known study that came out in this venture was a book he edited in 1996 (Towards an Islamic Common Market, edited volume, Dhaka: Islamic Economics Research Bureau).
Though dedicated to teaching and scholarship, he did not shy away from sharing in the administrative chores befitting a senior academic. He served, among others, as Chair of the  Department of Economics (1983-1987), Director (1987-1990) and later Chair (1994-1997) of the Bureau of Economic Research, University of Dhaka. He carried out advisory and consultative work, both on the domestic and international levels. At home he had worked with the ministries of planning, finance, commerce, land, LGRD&C, planning commission, tariff commission, rural development academy, water development board, and the minimum wage board. UNCTAD, ILO/ARTEP, UNDP, FAO, International Development Research Centre (Ottawa), the European Commission, ESCAP, and the International Development Research Centre (Panama and San Francisco) were among his numerous overseas clients. Many of these assignments led to reputable publications as journal articles and/or research monographs.
Even in "retirement", Professor Bhuyan remained active both in affiliations with some private universities in Dhaka as well as by rendering consulting services for the European Commission on a study of bilateral potential FTA between BGD and India and more broadly assisted the Ministry of Commerce in the Uruguay Round of trade negotiations. Sadly, Covid related complications, presumably accentuated by pre-existing health conditions, cut his life short, as he quietly passed away last month in a local hospital. He is survived by his wife, a daughter and two sons and a host of grandchildren, not to speak of an even greater army of well-wishers.
Last, though not the least, we note that personal charm, a caring nature, and gentle manners were all hallmarks of his great personality. These personal qualities were among the first reflections of many of his former colleagues upon hearing the news of the loss. Some quotes are necessary to impart an impression. "He was a gem of a person and always ready to help people who needed it. He was also a deeply religious person. I feel very privileged that he had great affection for me…" (Professor MA Rashid); "Extremely saddened to hear of the passing away of Ayub Bhai. We were colleagues in the department. A very nice person, a good teacher, and an excellent administrator as the chairman of the department…"  (Professor Barkat-e-Khuda); "Deeply saddened to hear the passing of Ayub Bhai, who was a wonderful human being—always kind to everybody—a good and dedicated teacher…" (Professor MG Quibria). These spontaneous remarks were all offered once the news spread in group communication by my former classmates, who had been his DU colleagues at different times. I personally had not been fortunate enough to have been a colleague nor a co-worker, though I had known of his work and had met him on numerous occasions. Another close friend and classmate, Professor Siddiq Osmani, though not a DU colleague of Professor Bhuyan but had research interactions with him, went on state that: "he was an excellent academic and a very nice person—he was always especially kind and generous to me."
While we are all mortal, some of us are lucky enough to leave behind a legacy of knowledge and personal virtues for others that remain. Professor Bhuyan was among such a group of souls who keep on living beyond their time on earth.
Syed M Ahsan is Professor Emeritus, Department of Economics, Concordia University, Montreal, Canada.