ASEAN's march into the digital economy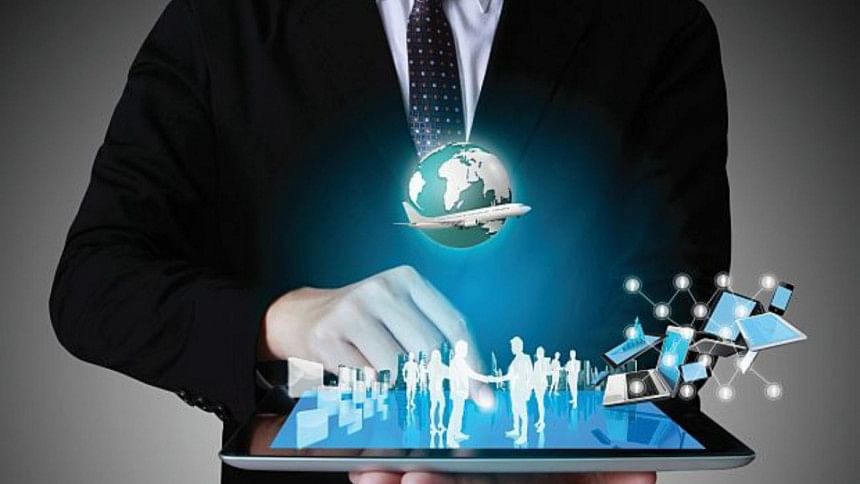 Those of us who witnessed the founding of the Association of South East Asian Nations (ASEAN) in August 1967 could not have imagined how much was achieved in the last 50 years.
ASEAN was born literally out of the ashes of colonialism and the Vietnam War. It started as a security pact, but gradually evolved into an economic and financial community that is not yet a cultural common, mainly because of its celebrated diversity.
Today, ASEAN comprises 10 countries, covering a land area of 4.4 million square kilometres, 3 percent of global total, with over 625 million population or just under 9 percent of the world population.
Its combined nominal GDP is already over USD 2.8 trillion and if counted as a single entity, it would rank 6th in the world, behind the USA, China, Japan, India and Germany.
The region is geographically blessed, located within the fastest growth zone in the world, with natural maritime access to India (growing over 7 percent), China (6.5 percent) and global markets as a hub of the global supply chain.
Within ASEAN, the younger countries (Cambodia, Myanmar, Laos) are growing over 7 per annum, whereas the members with over 100 million population (Indonesia, Philippines and Vietnam) are all growing 5-6 percent.
The ASEAN+3 (China plus Hong Kong, Japan and South Korea) grouping is expected to grow around 5 percent per annum in 2017-8, buoyed by domestic consumption, despite some protectionist headwinds. This is almost double that of the advanced countries and emerging markets in Latin America, Africa and Middle East.
Despite regional tensions and rivalries, ASEAN remains the pivot to maintain balance, cool heads and a zone of peace and stability.
Today, ASEAN plus China's share of global trade already exceeds that of the United States, as more and more ASEAN members accelerate their trade linkages. ASEAN+3's participation rate in the global supply chain is over half of exports, higher than the US (40 percent) and Euro-area (just over half).
The region is home to some of the world's oldest and richest biodiverse resources, including tropical forests, maritime reefs and nearly 13 million square kilometres of sea.
What is holding back the region's growth rate is the lack of infrastructure development. The Asian Development Bank has estimated that ASEAN countries need to invest over USD 60 billion a year in infrastructure until 2020 to maintain their growth, but current infrastructure spending is around 3-4 percent of GDP compared with the desired rate of 5-8 percent of GDP.
The infrastructure is needed not only to improve domestic and regional connectivity, but also to deal with basic needs such as water, electricity, health and climate change amelioration investments.
Most studies show that there is no shortage of long-term savings to fund infrastructure investments, but there are still serious gaps and barriers to match the demand and supply for funds.
The game changer may arrive in the area of technology and innovation. A 2016 study by Temasek and Google suggested that just six ASEAN economies (Indonesia, Malaysia, Philippines, Singapore, Thailand and Vietnam) will become the fastest growing internet region in the world, with over 480 million users by 2020.
This group's Internet economy (mostly e-commerce) will grow by roughly 14 percent compound annual growth rate (CAGR) to USD 200 billion by 2025.
The reasons for the fast growth are because the region has a burgeoning young population with 70 percent under the age of 40, with rapidly growing spending power.
ASEAN e-commerce adoption also occurs faster because the region lacks advanced country retail distribution systems and is ripe for technological disruption.
My own gut feel is that ASEAN's digital transformation will be faster than just e-commerce adoption. The reason is that digital transformation will not only change our consumption patterns, but also our production through the Internet of Things (IoT), and even governance models.
A 2015 Frost and Sullivan report for SGX estimated that by 2020, the IoT market (interconnected devices) will have a market size of USD 79.3 billion by 2020, growing at a 26.8 percent CAGR.
ASEAN is well positioned to advance IoT, because its middle income market has both IT skills due to good basic education and innate adaptability to new technology.
Out of the top 20 global Internet countries, 11 are in Asia, of which 4 (Indonesia, Philippines, Vietnam and Thailand) are in ASEAN. Outside the US and India, Facebook's user base is huge in Southeast Asia, of which 126 million are in Indonesia. Malaysians have 50 percent more chance of using Facebook for business reasons than the world average. For example, Philippines earned USD 25 billion in revenue from business process outsourcing (BPO) in 2016, providing over 1.3 million jobs.
The World Bank has estimated that BPO revenues could soar to over USD 50 billion and creating another 1.3 million jobs by 2020. Thailand, already a major auto-components manufacturer and processed food producer, is aiming for Thailand 4.0 to upgrade her digital capacity in manufacturing and services, much in line with China's Internet+ and Made in China 2025 strategy and Europe's Industry 4.0. 
A Malaysian startup called Grab is already successfully challenging Uber within ASEAN in vehicle hailing platforms.
In addition to e-Commerce and IoT, the next wave of productivity will come from innovations in social technology. McKinsey Global Institute has estimated that improvements in digital social technology can increase the productivity of workers by 20 to 25 percent (McKinsey 2012).
The young in ASEAN are discovering that social media technology can help mobilise social action fast, with the result that coordinating large scale and complex projects through the use of smart technology and artificial intelligence is only just beginning.
ASEAN countries can therefore utilise digitisation and internet technology to improve on energy and resource usage, reduce pollution and increase their overall productive capacity.
Nowhere is this more important that in upgrading the quality of our food and agriculture production, as well as increasing the productivity of our congested cities. For example, Go-Jek, a mobile phone app, has more than 250,000 drivers in Indonesia, helping to reduce traffic congestion, delivery times and convenience to traffic clogged cities like Jakarta.
The ability of social media to improve coordination within bureaucracies, facilitate Big Data analysis and artificial intelligence in making smarter decisions, is only beginning and ASEAN is leading the world in piloting many experimentations in this field, mainly because of its diversity in culture and stages of development, that provides a natural competitive gene pool of innovation.
Critics of ASEAN have complained that ASEAN succeeded by muddling through.
Muddling through is not muddle-headed. It is a practical, perhaps somewhat messy way forward, preferring pragmatism and reality over theoretical elegance.
It is precisely because ASEAN evolves through consensus and cultural mixing that slowly but surely forms its own adaptive model of survival with resilience.
Onward, ASEAN for the next 50 years!
---
Andrew Sheng, an Honorary Adviser with CARI (CIMB ASEAN Research Institute) and a Distinguished Fellow with the Asia Global Institute of the University of Hong Kong, writes on global issues from an Asian perspective, for the Asia News Network (ANN).
This is a series of columns on global affairs written by top editors and columnists from members of the ANN and published in newspapers and websites across the region.
---
Follow

The Daily Star Opinion

on Facebook for the latest opinions, commentaries and analyses by experts and professionals.
To contribute your article or letter to The Daily Star Opinion, see our

guidelines for submission

.
---