Over 500 Bangladeshis detained in Libya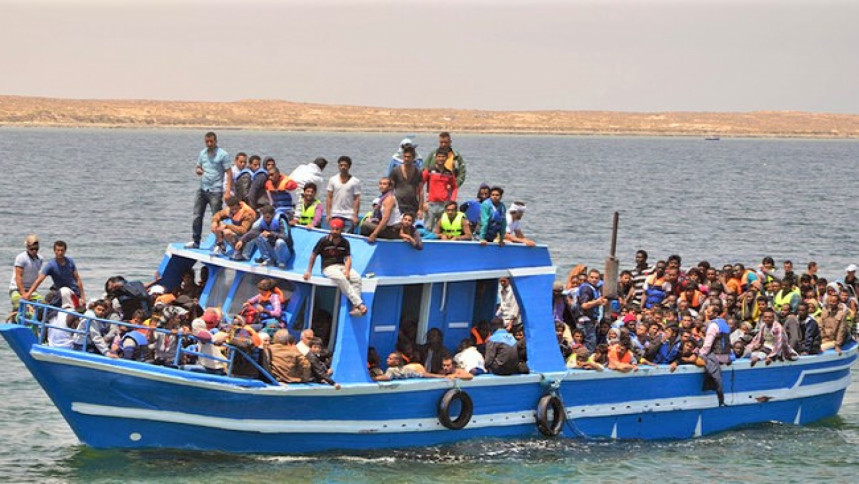 More than 500 Bangladeshis have been detained by Libyan police off the coast of the Mediterranean Sea.
They were detained on Saturday (April 23, 2022), while preparing to cross over to Europe from Libya's capital Tripoli. Bangladesh's Ambassador to Libya, Major General SM Shamim Uz Zaman, confirmed the development, according to a Voice of America (VOA) report. 
Speaking to a VOA reporter, the ambassador said, "Initially, the Libyan police informed us about the detention of 500 Bangladeshis. However, we have been able to contact 240 people so far.''
This is the first time since 2016 that a large number of Bangladeshis have been detained from the coast in a single day. More than 600 migrants were rescued from the sea that year.
In 2020, 26 migrants – confined by brokers – were killed. After this, there was a break in the movement of undocumented migrants on this route. Traffic was largely closed during the Covid-19 period.
Bangladeshis were banned from travelling to Libya for more than four years. The Ministry of External Affairs issued a travel ban in 2016 to this effect. The ban was challenged in the High Court of Bangladesh. But the court ruled in favour of the ministry's notice.
Earlier this year, the travel ban was lifted. Since then, many have been going to Libya on employment visas. However, a significant number of Bangladeshis are trying to cross the sea to Europe when they do not find employment in Libya. The International Organization for Migration said more than 500 Bangladeshis had been rescued from the sea in the past three months and were sent home, the VOA report mentions.