Hotlines for expats in Malaysia launched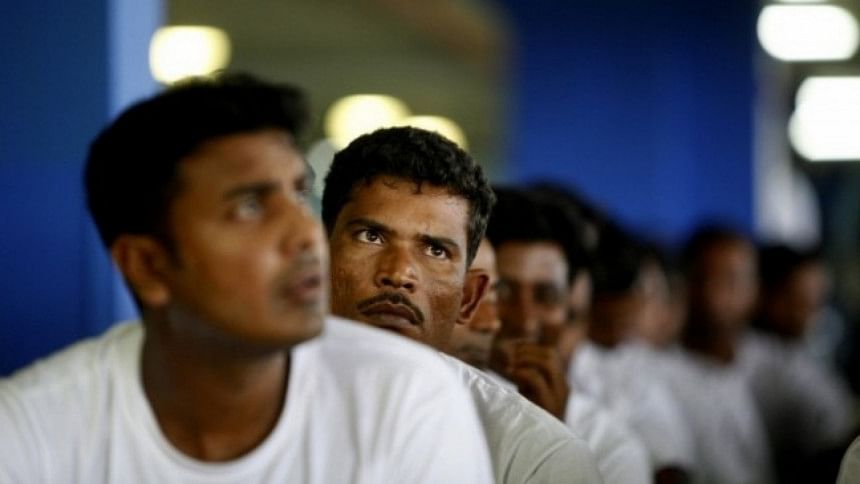 Bangladesh High Commission in Malaysia has introduced three dedicated mobile phone numbers for the migrants to better address their problems related to passports or other welfare issues.
The numbers are 0104303110 and 0104303020 where the migrants can call for getting updates on passports. They can call at 01126206701 for labour welfare related issues during 9am to 5pm from Monday through Friday, said Bangladesh High Commission in a circular on Friday.
"The High Commission will take prompt action if any request or information is received through these calls," it said.
"There will be additional and dedicated staff to attend the calls of Bangladeshi migrants. We will try to serve them better," said Khorshed Alam Khastagir, deputy high commissioner of
Bangladesh High Commission in Kuala Lumpur.
In recent times, Bangladeshis in various parts of the world reported troubles in securing renewed passports. It took four to five months to get the much-sought after document that's very important for them while working abroad.
Many said they were facing risks of getting undocumented or losing jobs and even losing the scope of getting regularised in the foreign land.
Khastagir said due to the pandemic, the high commission has introduced online system for passport application and delivery through post offices.
"We have introduced the phone numbers so that instead of going to the brokers, migrants can directly call the high commission for getting their problems addressed," he said.