How India remembers the great statesman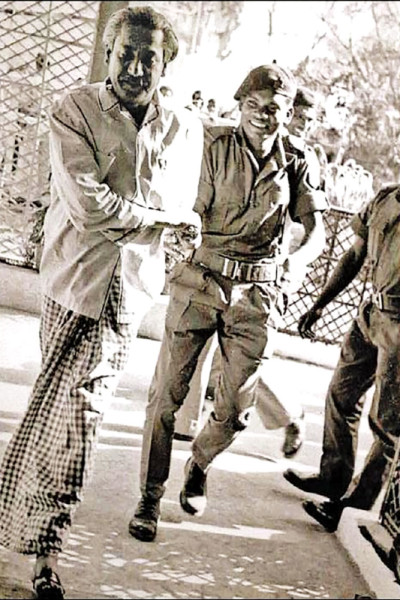 It was an afternoon in February 1972, only two months after the birth of Bangladesh through a nine-month war against Pakistan.
The Indian armed forces that joined the millions of freedom fighters in liberating the country, were still in Bangladesh. Some of them were on patrol duty on Dhanmondi 32, the residence of Bangabandhu Sheikh Mujibur Rahman, in the capital.
Having returned from office for lunch, Bangabandhu saw the Indian soldiers outside the house. He went up to them and asked if they had lunch.
"Seeing their faces, he understood that they probably had not. He asked them to have lunch with him at his own house," according to a document of the Indian High Commission in Dhaka.
The Indian soldiers, stunned to see no less a person than the prime minister of Bangladesh himself, politely said they would eat when they went back to their unit.
Not accepting no for an answer, Bangabandhu, who fought for the rights of common people all through his life, took the soldiers by their arms and took them inside his house for lunch. The soldiers were delighted.
"This is how India remembers this great statesman: a man of all seasons, and a man for all people" -- are the words written on a rare photo where Bangabandhu, wearing a shirt and lungi, a traditional men's wear of Bangalis, is seen taking the Indian soldiers to his residence for lunch.
Indian High Commissioner to Bangladesh Vikram Kumar Doraiswami handed over the photograph to Prime Minister Sheikh Hasina when he called on her at her official residence the Gono Bhaban on November 30.
Bangladesh and India will celebrate Maitree Diwas or Friendship Day on December 6, marking the day of India's recognition of an independent Bangladesh on December 6, 1971.
In view of Bangladesh's golden jubilee of Independence as well as the establishment of bilateral diplomatic ties, the two countries will jointly commemorate the day in 18 countries.