Introduce biometric data management in jails to identify prisoners: High Court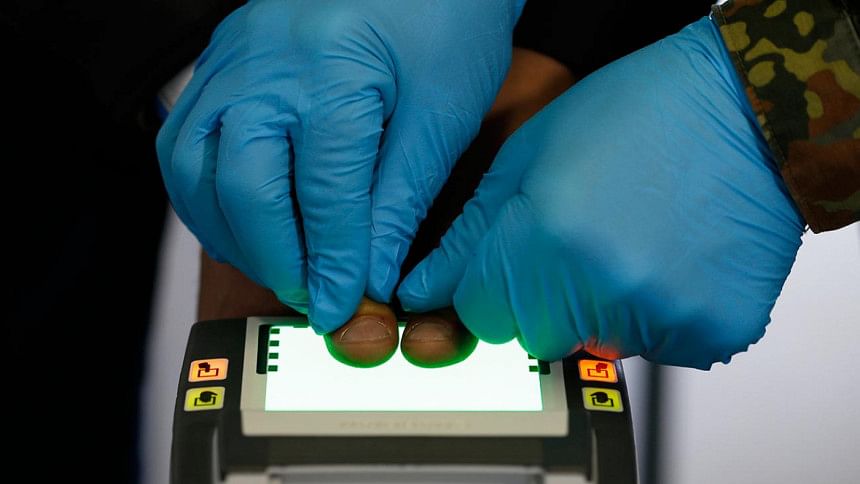 Examining a list of 26 reported incidents of innocent persons serving jail sentences instead of the actual accused and convicts, the High Court today issued a rule to introduce biometric data management in prisons in order to properly identify the prisoners.
The HC bench of Justice Jahangir Hossain and Justice Md Atoar Rahman came up with the rule during hearing a petition filed in connection with a murder case where one Minu Akhter has served jail sentence instead of the convict Kulsuma Akhter.
Law secretary, home secretary and inspector general of police have been made respondents to the rule. HC also asked the respondents to explain within two weeks why they should not be directed to introduce biometric data management system in all prisons across the country.
Minu Akhter got released from Chattogram jail on June 16 in compliance with the HC's June 7 order.
Minu's lawyer Mohammad Shishir Manir today told the HC bench that his client languishing in jail instead of the convict is not an isolated incident.
"Such incidents are taking place very often in the country," he said, placing a list of 26 such reported incidents.
Earlier in the day, the Public Prosecutor of Chattogram Women and Children Repression Prevention Tribunal MA Naser, three other lawyers and Naser's clerk, who dealt with the murder case against Kulsuma Akhter, appeared before the HC bench in compliance with its June 7 order and unconditionally apologised for their "mistakes", Deputy Attorney General Md Bashir Ullah told The Daily Star.