Shocking, inhuman
Woman killed as car drags her over a km on DU campus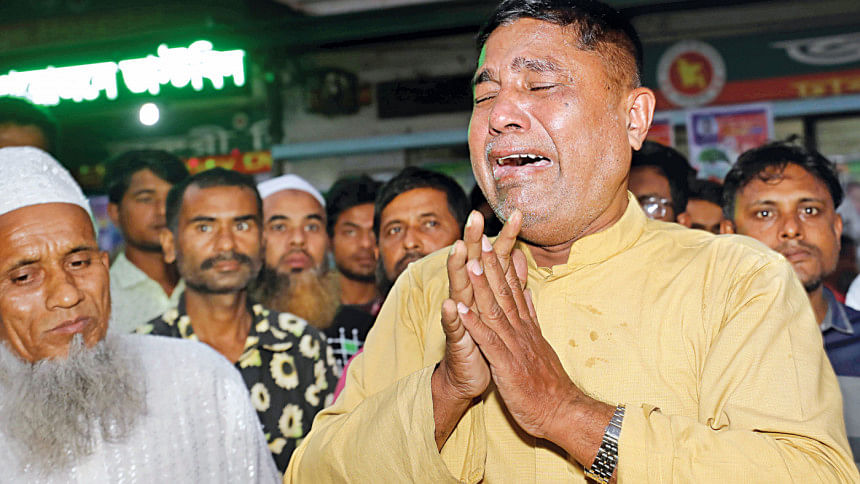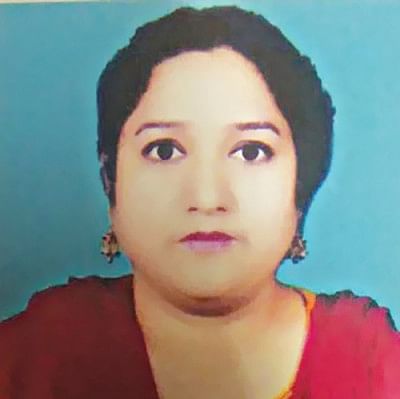 A car rammed into a motorcycle, causing the female pillion passenger to fall and somehow get stuck under the car on Dhaka University campus.
With the woman lodged between the front and rear axles, the motorist then drove for about a kilometre, ignoring the screams of shocked onlookers, before people in the Nilkhet area stopped him. 
The woman, Rubina Akhter, 45, died at the Dhaka Medical College Hospital around 4:30pm, about an hour after she was taken there, said Masud Mia, an assistant sub-inspector at DMCH Police Outpost. She was the mother of a schoolboy.
DU Proctor Golam Rabbani said the driver of the car was Azhar Jafar Shah, a former assistant professor of international relations at DU. He was sacked in 2018 over absenteeism.
He is also being treated at DMCH for injuries he suffered when students and pedestrians assaulted him after stopping the car.
The woman's brother-in-law Nurul Amin said he was riding the motorcycle with Rubina riding pillion when the car hit the bike around 3:00pm.
"Our house is in the Hazaribagh area. We were heading home from Tejgaon through the Dhaka University campus. A car hit my motorcycle between Shahbagh and TSC. We both fell to the ground, but my sister-in-law got stuck under the car that hit us. The car then dragged her all the way from there to Nilkhet and did not stop even though people were shouting and yelling," he told reporters at the DMCH.
Witnesses said after people forced the driver to step out of the car after stopping him and assaulted him.
A video clip recorded from a motorcycle showed people shouting and yelling at the driver to stop the car which kept dragging the woman towards Nilkhet.
Dhaka University Vice-Chancellor Professor Md Akhtaruzzaman told The Daily Star, "It is a very shocking, inhuman and cruel incident.
"The man who was behind the wheel is a former teacher of Dhaka University. I took action against him after becoming the vice-chancellor. We are concerned about the campus security."
SIT-IN IN FRONT OF VC RESIDENCE
Students and leaders of some DU organisations demonstrated after the incident demanding greater safety on the campus.
In the evening, some of the university's representatives of hall caucuses, and members of Chhatra Union and Chhatra Adhikar Parishad protested with torches and staged a sit-in in front of the VC's residence.
The Chhatra Adhikar Parishad demonstrated in front of the Raju Memorial Sculpture around 7:30pm and marched to the VC's residence.
The sit-in ended around 11:30pm, roughly three hours after it started.
They made three demands: roads through the campus should be brought under university authority; speed limits should be imposed on vehicles on the campus; and checkposts should be set up at every entrance to the campus.