Many lives spared by earlier shake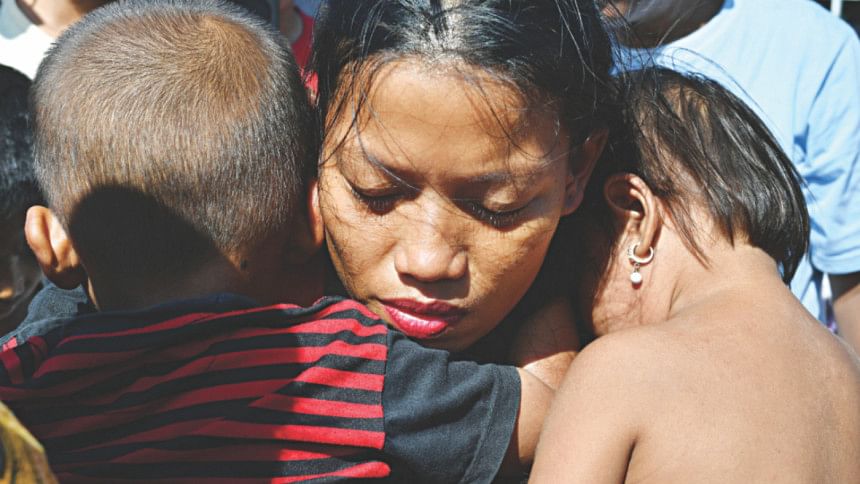 The lives of many villagers living at the epicentre of a devastating earthquake that struck Indonesia's Sulawesi island and killed more than 1,600 people were spared because they had been terrified by a smaller one that hit three hours earlier.
A coastal strip dotted with villages north of the devastated city of Palu was cut off for nearly a week by landslides blocking its single road link after the major 7.5 magnitude quake struck late in the afternoon on Sept. 28.
But the way is now open and aid is starting to trickle in to the area that rescue workers feared had been obliterated.
While destruction is extensive, with many houses destroyed, villagers yesterday said countless lives were saved by a 6.1 magnitude quake that struck about 20 km (12 miles) to the south about three hours earlier.
"Luckily most people were already outside," said Rahman Lakuaci, chief of Lende Tovea village in Sirenja district.
Authorities have yet to conduct a tally of casualties in Sirenja and the other districts near the epicentre north of Palu, but Lakuaci estimated dozens of people had been killed in the area.
The city of Palu, on the other hand, 78 km (48 miles) away, suffered heavy casualties, with hotels, shopping malls and countless houses destroyed in the quake and by a tsunami that scoured the city's oceanfront shortly after.
But that did not happen near the epicentre of the quake and, even though many villagers ran up into the hills rising to the east of the coastline, tsunami waves did not crash into the small fishing communities and pretty beaches.