The stream team demands
With the advent of better internet connectivity across the globe, the world of entertainment has taken a complete U-turn. Gone are the days watching TV through cable operators alone, and the depression that hit when their electricity was cut off during the season finale of a favourite show! Now, streaming is the way to go, and this increasing popularity can be largely attributed to YouTube.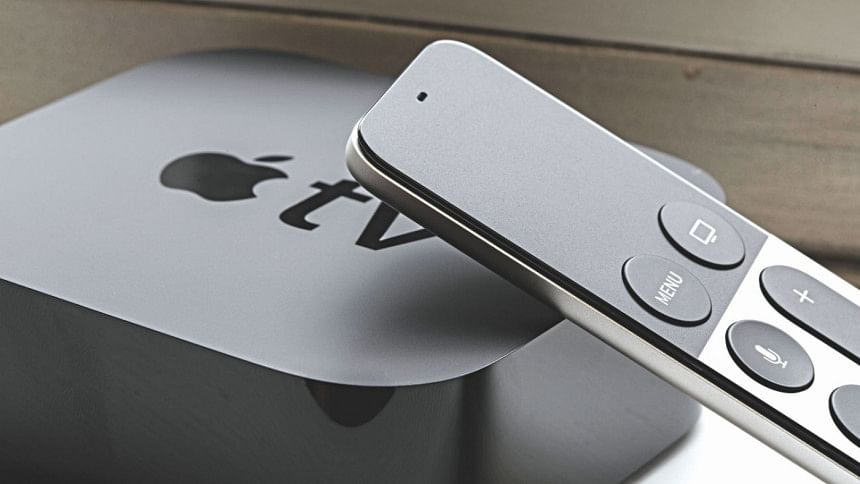 Streaming media content has been done on computers and smartphones for quite a while now, but streaming content on a big TV with big speakers is an entirely different experience altogether. Now, it is possible to watch all the latest shows, movies and albums without the hassle of cable operators and their many nonsensical policies. 
While computers provide a fantastic solution to all streaming needs, hooking a big, clunky, ugly case beside a TV can, in no way, be recommended. With this predicament in mind, there are many dedicated media streaming devices to be found on the market, made specifically to stream content and nothing more. Another handy feature that media streaming boxes have is that they can also stream from local devices for those who wish to view the content on their PC.
While audiences that demand streaming content are quite plentiful, it is in no way a match for the popularity that streaming services enjoy abroad. As such, options are a bit limited and some of the items featured here may need to be bought from abroad, but if the rising popularity is anything to go by, it will not be long before these devices come to our markets as well.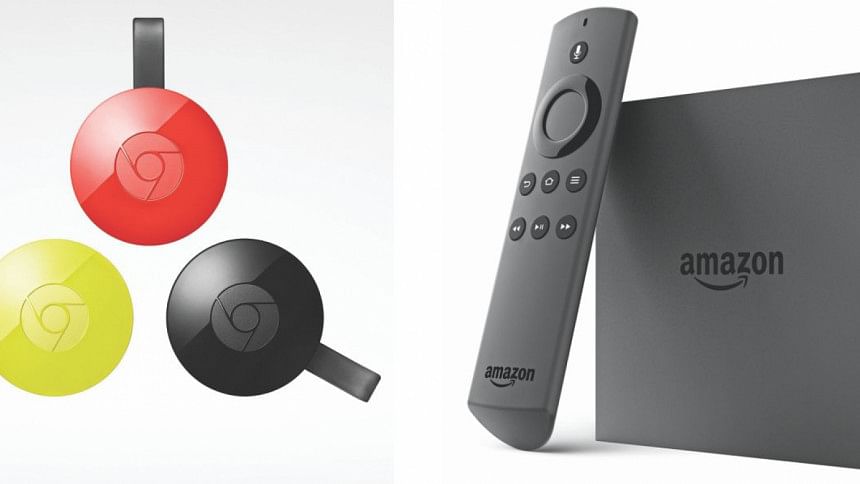 Couple of things to know before committing to a streaming device is to know which streaming service matters more. Obviously Netflix wins hands down when it comes to popularity, but it is not the only one out there. Services like Hulu, Amazon Prime, HBO Go, and others offer great content as well.
Smart TVs also have some in-built capability to stream content. However, streaming services are quite limited on those. Another alternative for media streaming boxes are latest gen consoles such as Xbox One and Playstation 4, but obviously are somewhat tricky to recommended as the costs for each are too high, so those who already own one can count themselves lucky for the added functionality.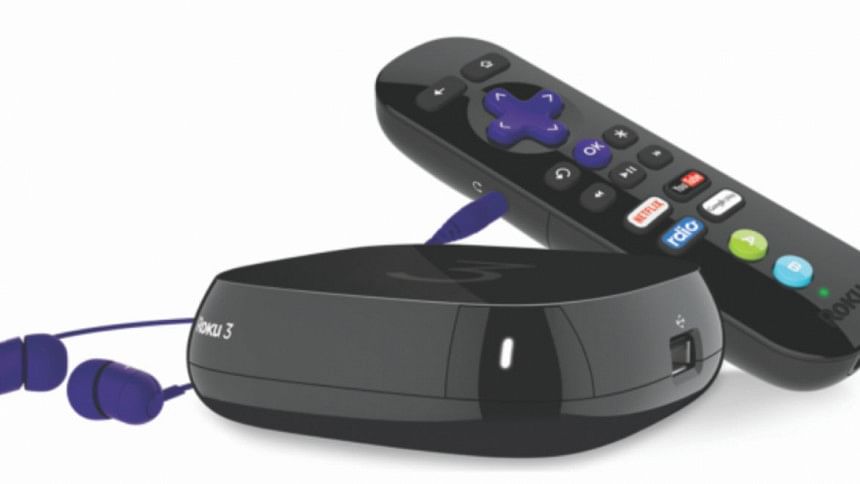 So, a few of the devices to check out are: 

Roku 3 (Tk7200)

Google Chromecast 2015 (Tk4500)

Amazon Fire TV (Tk8000)

Apple TV (Tk12000)



Happy streaming!



By Intisab Shahriyar

Photo: Collected