Teesta water rights and International Law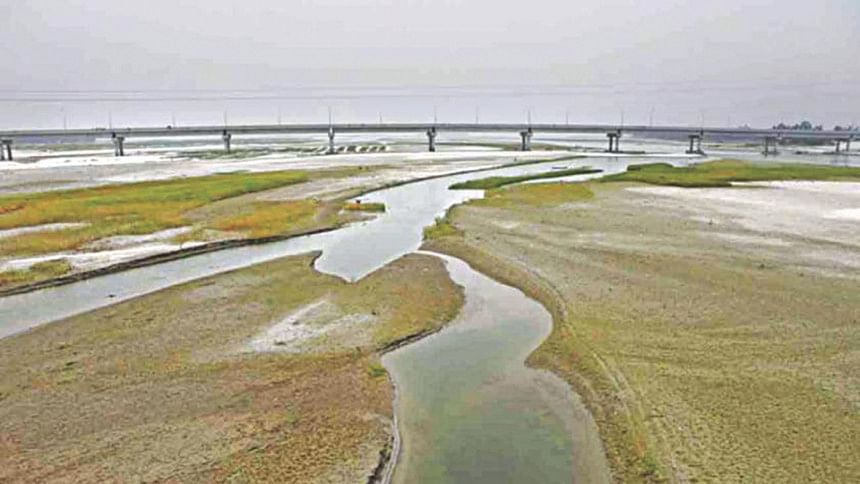 It has been argued that water shall become a major source of conflict in the 21st century. The world's most utilised trans-boundary watercourses are located in Asia. More than 400 treaties apply to various aspects or forms of trans-boundary water sources. The most important legal rule of this body of law is the principle of "equitable and reasonable use" which encompasses both a right and a duty to use an international watercourse in an equitable and reasonable manner.
The Teesta River is a non-navigable and trans-boundary water resource. Teesta River flows through three states in two countries, originating in Sikkim, and flowing through West Bengal and finally merging with Brahmaputra River in Bangladesh. Teesta is one of the important rivers in Bangladesh and also the major source of water for agriculture. In Bangladesh, directly and indirectly more than 20 million people who are highly dependent on its use for domestic and agricultural consumptions.
The Joint River Commission (JRC) was a bilateral working group established by India and Bangladesh in the Indo-Bangladesh Treaty of Friendship, Cooperation and Peace that was established in 1972. As per the treaty, the two nation's works for the common interests and sharing of water resources. The JRC contributed directly to the efforts of both nations to resolve the dispute over the Sharing of Ganges Water, facilitating bilateral agreements in 1996.
The Trail Smelter Arbitration stated that, "no State has right to use or permit the use of its territory in such a manner as to cause injury to other territory". In 1949 ICJ decision in the Corfu Channel case, confirmed the principle of State responsibility for acts contrary to international law that occur within the territory of a State and result in injury to the other party. The ICJ's decisions on Gabcikovo Nagymaros Case and Pulp Mills case have given the important decisions for trans-boundary watercourse.
Article 5 of the UN water sharing convention 1997 stated that, "watercourse States shall in their respective territories utilise an international watercourse in an equitable and reasonable manner. And States shall participate in the use, development and protection of an international watercourse in an equitable and reasonable manner." Article 7 clearly stated that, "Watercourse States shall, in utilising an international watercourse in their territories, take all appropriate measures to prevent the causing of significant harm to other watercourse States."
Watercourse States shall, individually and where appropriate, jointly, protect and preserve the ecosystems of international watercourses. And prevent, reduce and control the pollution of an international watercourse that may cause significant harm to other watercourse States or to their environment, including harm to human health or safety, to the use of the waters for any beneficial purpose or to the living resources of the watercourse.
The Teesta has been negotiated for several times, and along the way different arrangements have been proposed. In July 1983, India and Bangladesh entered into an ad hoc agreement which stipulated that 36 per cent of the Teesta water would go to Bangladesh while 39 percent would be India's share. However, the agreement was not implemented. In 2010, the JRC at the ministerial level of the two countries decided to sign an agreement on Teesta water sharing by 2011 and for that purpose, a draft agreement was exchanged between the parties. The draft stipulates that India and Bangladesh would each get 40 percent of the actual flow; keeping 20 percent reserved as environmental flow. However, the CM of West Bengal opposed the agreement and argued that the state needed to give its consent to the central government prior to any agreement with Bangladesh.
Teesta water is an absolute right of Bangladesh, which is recognised by many international instruments and customary international law. Earlier, Indo-Pakistan Krishenganga water sharing disputes was settled under the World Bank as a third party. Now it is high time for Bangladesh to seek remedy by such kinds of international Organizations and International courts.
The writer is a Student of LLM at South Asian University, New Delhi, India.