The quest for special courts for adjudication of corporate disputes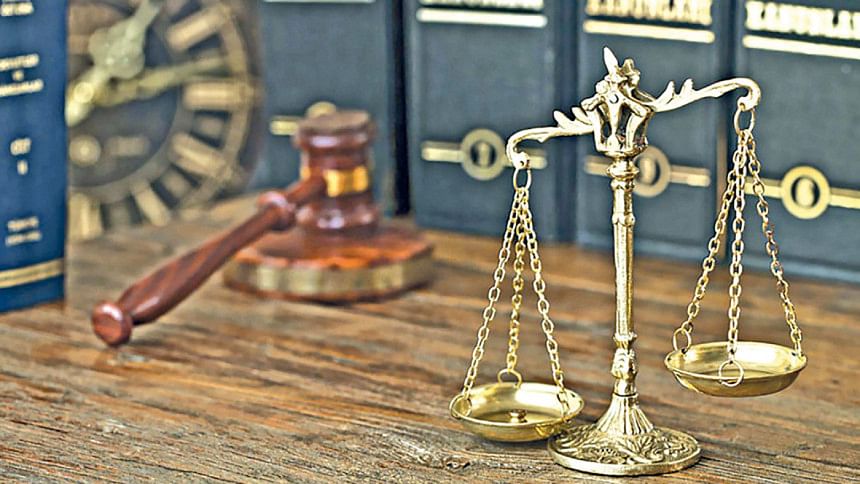 In the last few years, Bangladesh has given its business environment a facelift to attract investments. To curtail excessive red tapism in company registration, the incorporation of company has been simplified by digitalisation. A 'one stop shop strategy' has been introduced by enacting a new law in Parliament namely One-Stop Service Act, 2018 and, thereunder, rules were framed in 2020. BIDA, a government agency, has been placed in charge of operating an online portal, which receives, and processes applications from domestic and foreign investors to provide investment related services upon demand.
Nevertheless, the annual World Bank's Doing Business Reports are disheartening for the nation. The country has recurrently received low scores and found its place relatively at the bottom of the list. In 2020, Bangladesh ranked 168th among 190 countries. Though it is six notches up from the previous year's ranking of 176th, it is still a poor ranking in the global perspective. In South Asia, this is the second to last position.
The World Bank's Doing Business Index provides ranking upon assessing a country's trade practice and regulations in areas, such as, starting business, getting utility connections, paying taxes, registering property, getting credit, dealing with constructions permits, enforcing contracts, etc. The procedures, time, and costs (required for availing services) are the main three baselines that are carefully assessed for ranking in the doing business index.
As the latest ranking suggests, Bangladesh was graded poorly on almost all indicators. Upon analysis, the lower ranking was generally associated with the issues of corruption in public offices, lack of regulatory transparency and administrative delays in file approval, etc. which are understandably not encouraging for investors while considering doing business in a country.
For ranking on 'enforcement contract,' the time and cost to resolve a commercial dispute and the quality of judicial processes are carefully evaluated. For this purpose, the World Bank Team analyses the aspects of an efficient judicial system by considering the factors, such as, (a) availability of specialised courts; (b) access to automated systems for filing complaints and serving notices; (c) regulations concerning the timeframe for each procedural instance; and (iv) existence of alternative dispute resolution mechanisms.
Except the last one, in other three indicators, Bangladesh received negative marking. Because, in Bangladesh, there exists no specialised corporate law courts dedicated to resolve intra-corporate and/or contractual disputes between the parties. So, no question arises as regards access to the automated systems for filing complaints and serving notices. The time frame, for each procedural step required in a case, received bad grades in the index because in majority cases, the prescribed time frame is not respected which results in judicial delays in resolution of disputes. Bangladesh has laws providing ADR mechanisms, but their application is not meaningful thanks to the passive judicial attitude and reluctance of the parties. 
In other words, both in terms of monetary expenses and time spent, the litigation experience is not pleasant on any count for the corporate bodies in Bangladesh. The prime causes of the judicial delays are that the procedural laws are anachronistic, extremely complex, time consuming and they, to a large extent, still bear the mark of colonial heritage.
Hence, there is a legal and commercial necessity to establish special corporate law courts giving them jurisdictions to adjudicate corporate disputes. It may be mentioned that the High Court Division has statutory original jurisdiction to entertain, adjudicate certain intra-corporate and corporate disputes under the relevant legislation in force in Bangladesh. And, any such dispute if submitted to the High Court Division is resolved within a reasonable time frame. It is possible because the Judges are highly efficient, and the case management system is well developed, though the court automation is yet to be advanced up to the satisfactory level. However, the High Court jurisdiction is limited under the relevant statutes. It can assert its jurisdiction to adjudicate only certain types of disputes which are expressly mandated by law. In all other cases, the subordinate courts assume jurisdiction and adjudicate by applying procedures which are very formalistic and lengthy.
Establishing special courts is not a new concept for Bangladesh.  For instance, in civil jurisdiction, Artha Rin Adalat (Money Loan Court) established under the Artha Rin Adalat Ain, 2003 (Money Loan Court Act, 2003) is functioning as a special court which was established to provide mechanisms for speedy resolution of money loan cases. This law allows the banks and non-banking financial institutions to file cases in special courts for recovery of loan from the alleged defaulters. In the same fashion, special courts can be established providing exclusive jurisdictions to adjudicate all corporate disputes.
Available empirical evidence suggests that a specialised corporate law court equipped with the necessary physical, technological support and adjudicating environment, can bring significant changes to the country's judicial system. In Columbia, one of the emerging economies in Latin America, a similar court was established under a 2008 law and since then, the country has been witnessing fast track solutions to all corporate law cases. The creation of corporate law court in Colombia was proved to be effective for expeditious handling of cases and thereby positively impacting foreign investment in the country. The Colombian model is oft quoted by the scholars to propose it for the emerging economies.
The presence of such courts is imperative for an emerging economy like Bangladesh which has set its Vision 2041 to reach the level of high-income status through industrialisation.
The writer is pursuing an advanced Masters in Compliance at the University of Fribourg, Switzerland, and a practicing lawyer of the Supreme Court of Bangladesh.