Anti-Aedes Drive: DNCC announces monetary incentive to clean up houses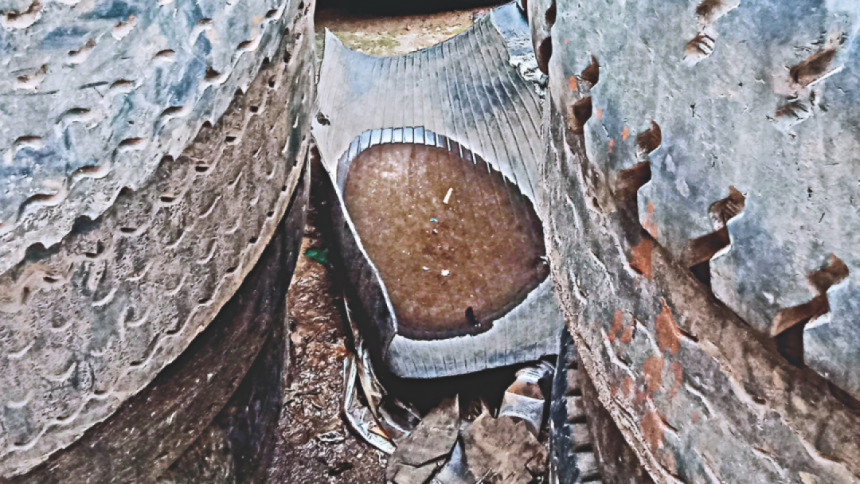 Dhaka North City Corporation (DNCC) mayor Md Atiqul Islam yesterday announced monetary rewards for cleaning coconut shells, unused toilet fittings, plastic bags and discarded tyres.
"We will give Tk 50 for unused commode and discarded tyres and will give Tk 5 for each coconut shell, pots and chips packets. Anyone can collect money by submitting it to the councillor office or zonal offices," said the DNCC mayor at a press conference at Nagar Bhaban at Gulshan.
Urging people to come forward to clean their house at least for 10 minutes every Saturday, the mayor said cleaning activities will have to be sped up to control Aedes mosquitoes and everyone will have to take part in cleaning their own houses.
He said everyone will have to be careful so that water cannot remain stagnant for more than three days at different pots, flower tubs, rooftops, or any other containers.
The mayor said they will also award whoever will give the highest number of information about Aedes mosquito larvae using their Sobar Dhaka app.
He said they have ensured facilities of dengue virus test free of cost at their 54 health centres in 54 wards.
Meanwhile, mobile courts of two city corporations yesterday fined owners of different under-construction buildings, houses and other establishments Tk 6 lakh.
Twelve mobile courts of DNCC fined Tk 2.20 lakh against the owners of different establishments, while mobile courts of Dhaka South City Corporation slapped fines of Tk 4.29 lakh to a hospital and diagnostic centre, and under construction buildings after finding mosquito larvae there.