Doraiswami to discuss prompt vaccine supply
Indian envoy off to Delhi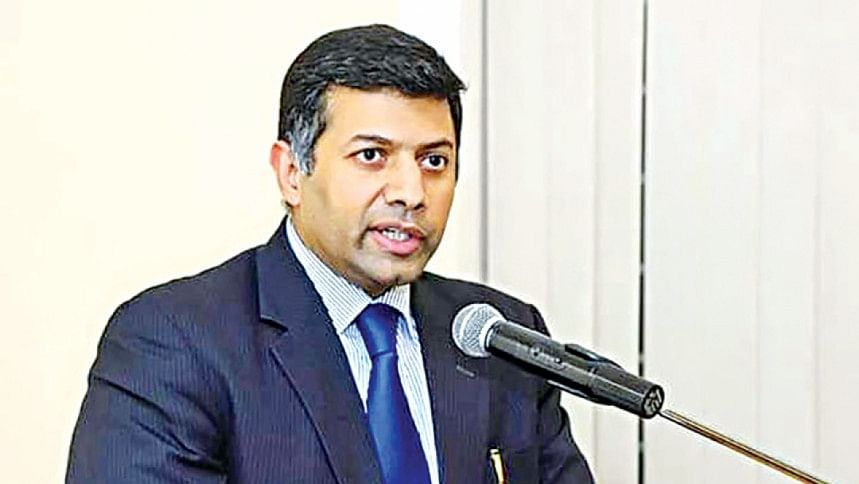 Indian High Commissioner to Bangladesh Vikram Doraiswami has left for India to discuss quick vaccine supply to Bangladesh.
"Production of Covid-19 vaccines in India has increased. At the same time, demand for vaccine also went up. I am going to Delhi to discuss how quickly the vaccine manufactured in India can be supplied to Bangladesh," Doraiswami said, reports our Brahmanbaria correspondent.
"I hope there will be something good soon," he told reporters at the Akhaura International Immigration Check Post through which he entered India at about 9am yesterday.
He could not say for sure when the vaccine supply from India to Bangladesh will resume.
The Indian government had gifted 3.03 lakh vaccines to Bangladesh while the Serum Institute of India had supplied only 7 million AstraZeneca vaccine doses in January and February this year, though it was contracted to supply 30 million doses by June.
India had halted export of vaccines in March with the huge rise in infections in India.
Bangladesh, meanwhile, has started receiving supplies from COVAX. Under it, US has supplied 2.6 million vaccines and 3 million Moderna vaccines are scheduled to arrive today (Monday).
China, meanwhile, gifted 1.1 million Sinopharm vaccines and supplied 4 million of the contracted 15 million.
Japan has announced providing 2.9 million AstraZeneca and European Union will provide 1 million under COVAX soon.
Bangladesh is also at the final stage of a deal to buy 1 crore Sputnik V from Russia.
Besides, Bangladesh is discussing co-production of vaccines both with Russia and China. China recently said it is waiting for Bangladesh government's nod for starting vaccine production in a Bangladeshi vaccine manufacturing facility.