Rising from Rana Plaza debris
RMG sector sees major reforms but more needs to be done for workers' safety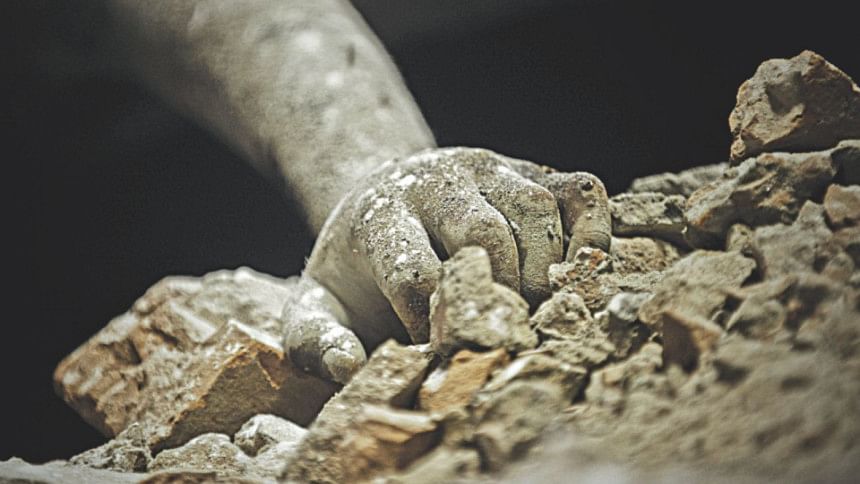 The country's garment sector has been going through some major reforms since the Rana Plaza disaster in 2013 with rights activists stressing the need for strengthening further the workplace safety and labour rights.
The sector has already seen investment of more than $1 billion in various initiatives, including purchase of safety equipment and renovation of factories, following recommendations of a national and two international agencies.
As part of a broader reform plan for the sector, the government has amended the labour law allowing full freedom of association by workers, recruited more than 350 labour inspectors and introduced central workers' welfare fund where apparel exporters have to deposit 0.03 percent of their annual export receipts.
It is also carrying out a feasibility study for introducing injury insurance schemes for workers after the Rana Plaza building collapse in Savar on April 24, 2013, which claimed the lives of more than 1,135 workers and left around 2,500 others injured.
"The workers' safety improved significantly in the garment sector after the Rana Plaza building collapse," Srinivas Reddy, country director of the International Labour Organisation in Bangladesh, told this correspondent.
Structural, electrical and fire safety inspection by the Accord and the Alliance helped strengthen workplace safety, he said.
The ILO official, however, mentioned that the corrective action plans need to be completed as soon as possible to avoid recurrence of industrial accidents.
Inspection and remediation of nearly 2,000 factories under the national initiative should also be completed soon, he said.
Reddy further said some challenges still remain in ensuring labour rights at garment factories. There is mistrust between management and workers on some issues, and this should be addressed for building healthy industrial relations.
Nazma Akter, president of workers' platform Sammilito Garment Sramik Federation, said the workers' rights should be enhanced further, as many factories don't allow trade unions.
On the progress in remediation of faulty factories, the Accord, a platform of 215 retailers and brands mainly from Europe, said 75 percent of the identified safety issues have been reported or verified as fixed.
After inspecting 1,600 factories, the international agency said more than 300 of those completed over 90 percent of remediation while 48 factories accomplished the task till February.
In its initial inspection, the Accord found less than 2 percent factories vulnerable.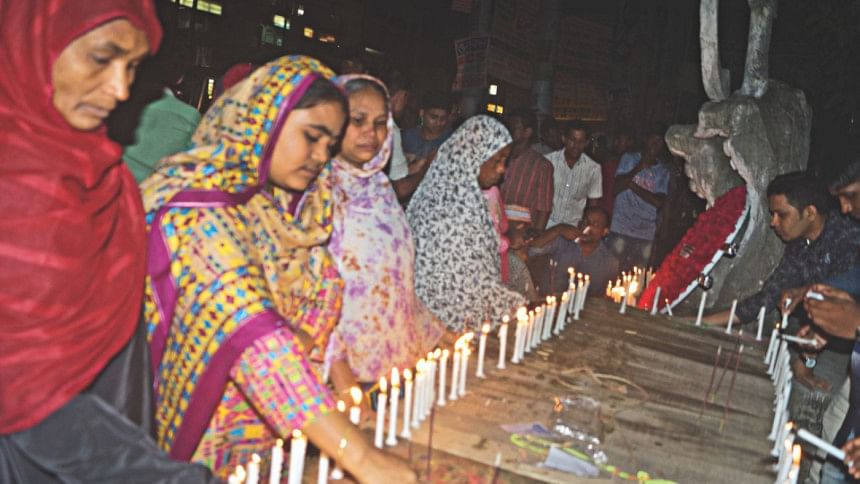 The Alliance, another inspection agency of 29 North American retailers and brands, said 71 of the 676 inspected factories substantially completed their corrective action plans.
This number would more than double in a few months, it said in a report last week.
Seventy-three percent of all required repairs have been completed in Alliance member factories, and this includes 64 percent of all high priority repairs, it mentioned.
Apart from inspection, the Alliance also trained several thousand workers on workplace and fire safety.
Both the Accord and the Alliance were formed for five years, and their tenure will end in June next year.
According to an estimate of Bangladesh Garment Manufacturers and Exporters Association (BGMEA), the average cost of remediation is $500,000 at each factory.
"Our progress in remediation is more than 80 percent," said BGMEA Vice President Mahmud Hasan Khan.
Talking to this newspaper, Khondaker Golam Moazzem, research director of the Centre for Policy Dialogue, said, "The progress in improving the workplace is considerable."
More than 1,500 factories, which are under the national initiative, should be inspected and remediated soon, he said.
Besides, nearly 1,000 small enterprises, which are not members of any of the three agencies, should also be inspected and remediated in consultation with all stakeholders, Moazzem added.
On the transformation of the sector, he said it experienced three types of reforms -- regulatory, support for victims, and inspection and remediation of factories.
The government should take steps right now to set the remediation standards, as the tenure of the Accord and the Alliance is scheduled to end in June next year.
"Bangladesh also needs to establish healthy industrial relations to address the issues of workers' rights," Moazzem said.
Syed Ahmed, the immediate past director general of the Department of Inspection for Factories and Establishments, echoed Moazzem's words.
He also mentioned that more than 500 trade unions are now active in the sector, and over 350 of those were registered after the Rana Plaza disaster.