No proper ETP set-up: Dyeing factory fined Tk one lakh in Gazipur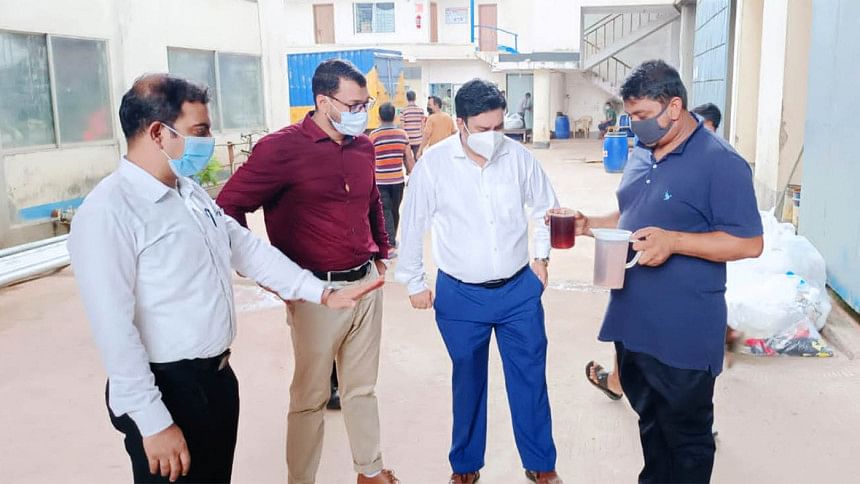 The Department of Environment (DoE) today fined a dyeing factory in Gazipur Tk one lakh for not properly setting up an Effluent Treatment Plant (ETP).
A mobile court under the DoE launched a drive at the factory, Dalash Fashion Limited, in East Chandra area this noon and fined the factory owner, said Md Ashraf Uddin, an official of the DoE Gazipur office.
The factory was dumping untreated chemical waste into a local beel (water body) and polluting it severely, he said.
The factory authorities were asked to stop dyeing activities without proper ETP management, our Gazipur correspondent reports quoting the official.