High winds, rain lash Shah Porir Dwip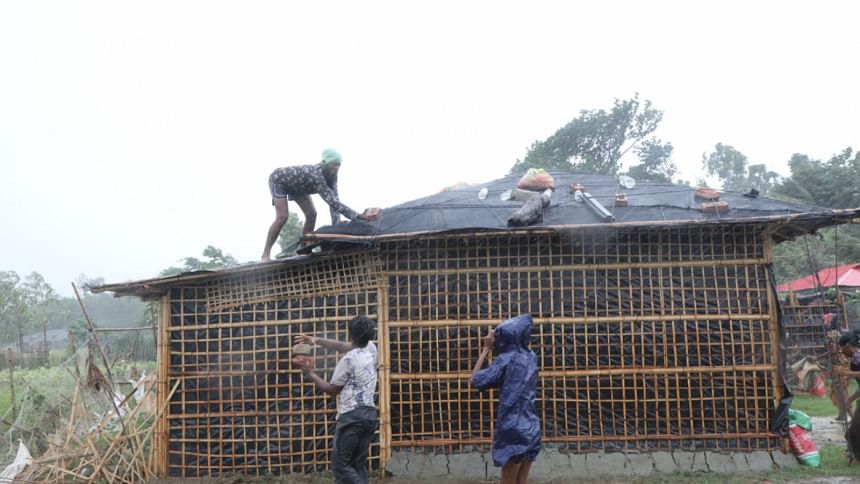 As Cyclone Mocha approaches Teknaf, residents of Shah Porir Dwip were seen reinforcing their homes.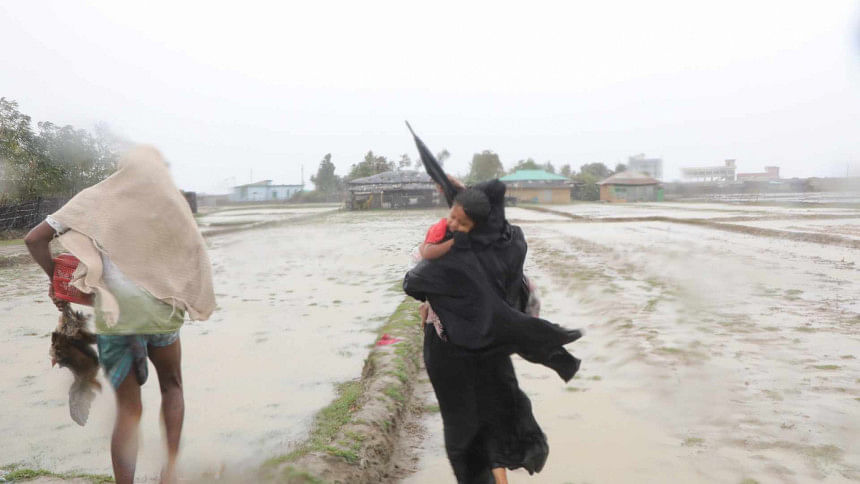 A local of the island named Nazma Khatun was seen running toward a nearby shelter facility while carrying her five-year-old son Md Isat in her arms.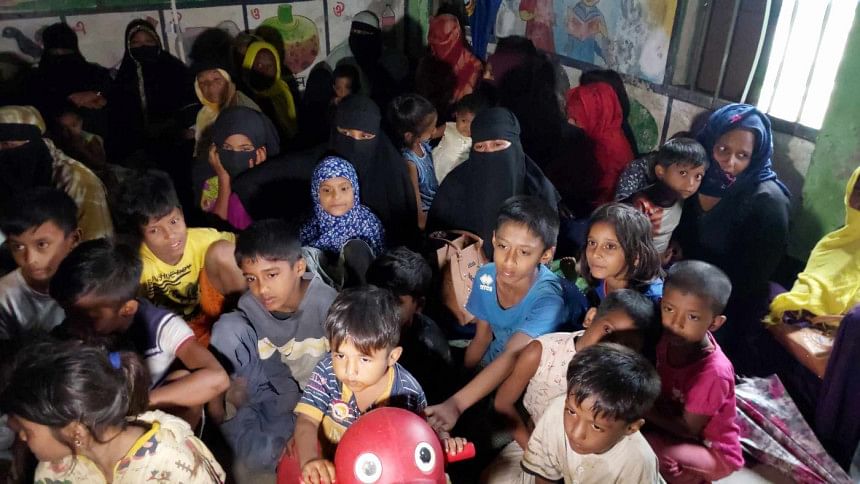 A shelter centre in Jaliapara area of Shah Porir Dwip has taken in hundreds of residents, including children, reports our photographer Prabir Das from the spot.
Cyclone Mocha brought heavy rain and winds of up to 180kph within 74 km of the storm's centre, according to the latest bulletin of Bangladesh Meteorological Department.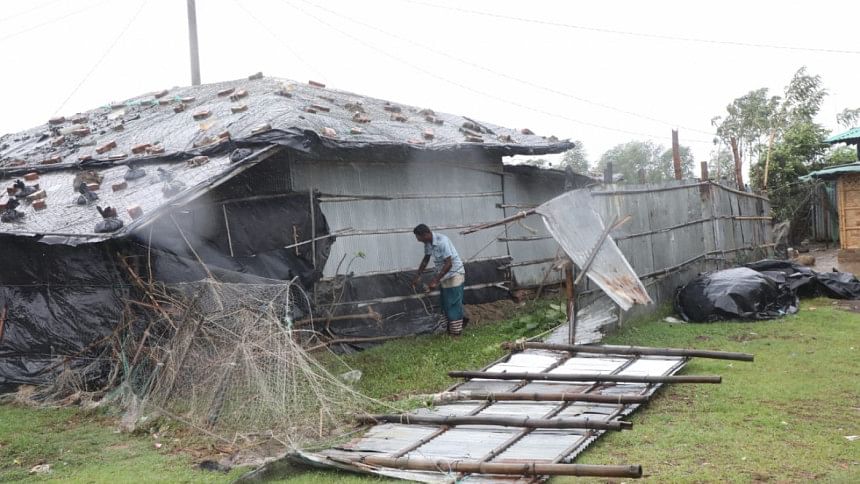 The very severe cyclonic storm Mocha over the northeast Bay of Bengal and adjoining areas moved north-northeastwards over the same area with reduced wind speed.
The storm was centred about 285 km south of Chattogram Port, 200 km south of Cox's Bazar port, 445 km south-southeast of Mongla Port and 345 km south-southeast of Payra Port at noon today, the bulletin said.
These photos were taken at Shah Porir Dwip this morning by Prabir Das.