Want to live peacefully for our son: Pori Moni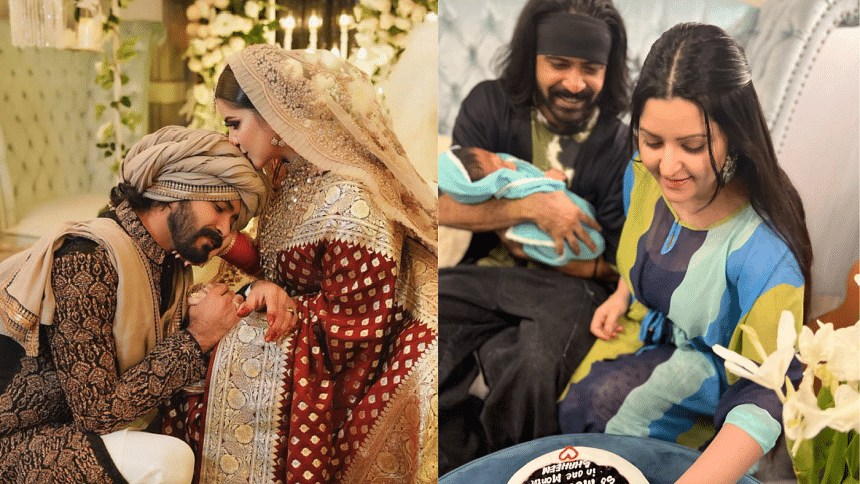 Amidst talks of separation, Pori Moni was suddenly seen with her husband Sariful Razz again. The "Gunin" actress talked to The Daily Star about that and the upcoming movie, and personal life as well. Her film, "Adventure of Sundarban", hits theatres on January 20.
How excited are you about the release of your new film?
For three consecutive years, my films are being released at the beginning of the new year. It's such a huge thing for an artiste, to begin the new year with the love and affection of my fans.
What kind of sacrifices did you have to make for 'Adventure of Sundarban'?
Throughout my film career, I never had to cut my hair for any movies, but for "Adventure of Sundarban", I had to sacrifice my beautiful long hair. This is a huge deal for me, as I really love my black voluminous hair a lot. When the directors and producer asked me to cut my hair- I told them 'no' at point blank, and straight-up rejected the film. However, after reading the script, I changed my mind, and I went to the parlour and cut my hair according to the film's demand.  It broke my heart, but the script allured me.
What kind of new experiences did you face while shooting for the film?
The movie was being shot during the pandemic, and at that time we were shooting on a ship. We were really worried about whether we can continue shooting for the film amidst such a scary situation. This was such a huge experience for me. The whole team stuck together for one month straight, and we become a big family by sharing beautiful memories.
Did you fall in love with Tisha during the filming of the movie?
Tisha is such a beautiful character; you can't help but fall in love with her bubbly demeanor. I read Muhammad Zafar Iqbal's novel numerous times, before signing up for the film. Tisha can easily make you her own with her smile.
How was the experience promoting 'Adventure of Sundarban' at a college?
It was unbelievably cold in the morning, but I was simply taken in by the warm and beautiful reception of the students at the BAF Shaheen College. I literally wanted to stay in line with the students on the ground. I also took Rajya with me to the college which was quite special for me.
How is Siam as a co-artiste?
Siam is a wonderful personal person and a true gentleman. I am sure audiences will love our chemistry again on the silver screen.
There has been news about Razz and your separation. Why did you decide to stay together?
We are living together under one roof 3 days after that incident. Please do pray for us. We want to live peacefully for our son, Rajya, he is our love and our life.