The association is not a place for business: Ferdous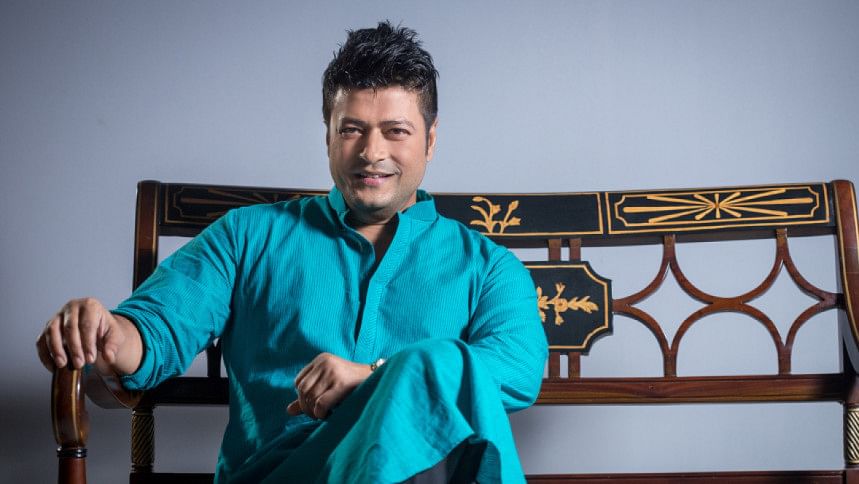 Eminent film star Ferdous is contesting for the position of executive council under the Ilias Kanchan and Nipun panel, at the Bangladesh Film Artistes' Association election.
In a candid conversation, the "Hothat Brishti" actor divulges about the various aspects of election.
Why are you running for the role of executive council, instead of contesting for a bigger post?
Currently, I am busy shooting for several movies, so I really don't have much time to prepare for big positions.  I am happy with the role that I am being elected for and I really think I will be able to do justice to it.
Is this the only reason?
I always try to look for ways to stand beside the artistes in the film industry. I was never a part of the current committee, but the way the committee has failed is clearly visible to all.
Bangladesh Film Artistes' Association is not a political organisation neither it's a place for business.  This association was formed for the welfare of the artistes. However, the present committee is using the organisation for its own benefit.
Do you have anything to say about the current committee?
Many artistes have been intimidated by the law enforcement, which never happened before. The current committee used the organisation for its own personal gain.
If our panel wins the election, the first thing that we will do is solve problems between the Bangladesh Film Artistes' Association and other organisations. We will take initiatives to ensure that government-funded movies are released on time.
Why do you think that the artistes will vote for your panel?
Our film industry is lacking a strong guardian and we really need a virtuous man like Ilias Kanchan bhai to lead us through this crisis.
If he is elected as the president, he will ensure that all the artistes are given proper respect ant that more movies are being made so that the artistes can thrive their skills.