'Saira is my powerhouse': Badhan on daughter's birthday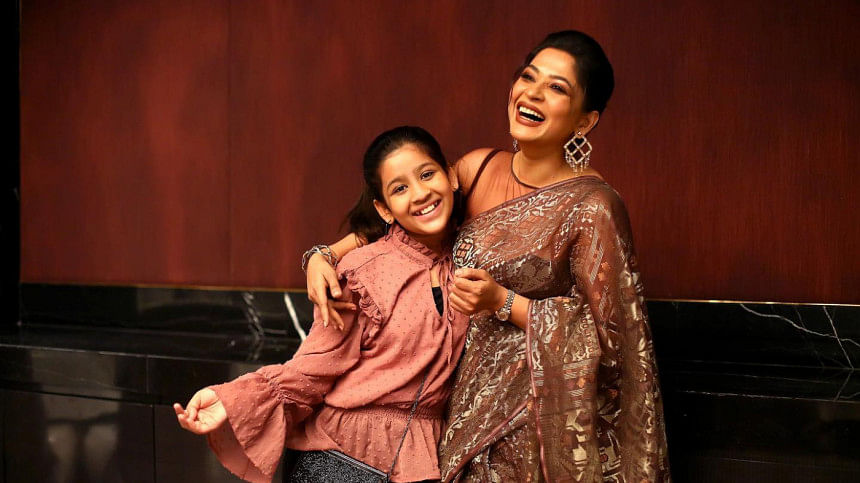 Actress Azmeri Haque Badhan's daughter, Michele Amani Saira, turns 11 today. On the occasion of her birthday, Badhan shares her feelings about her daughter with The Daily Star.
Badhan is currently busy shooting for the web series "Guti". This is why she celebrated Saira's birthday early last night.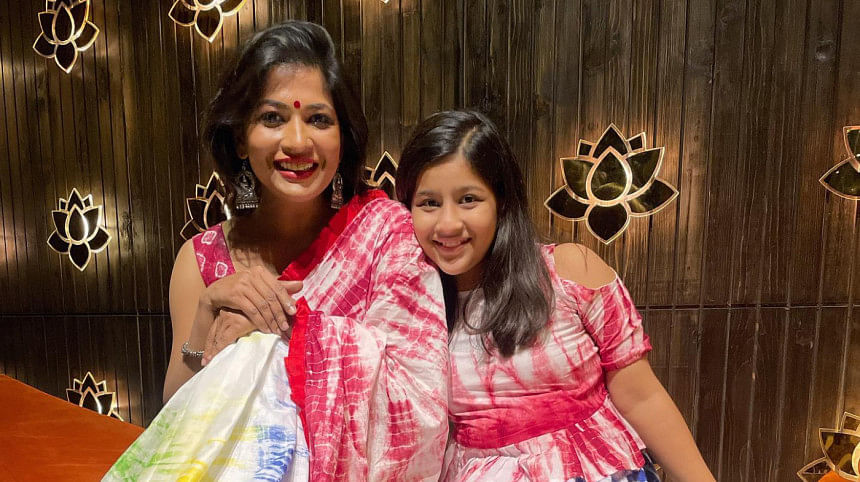 Talking about how her daughter is becoming more understanding and mature with time, Badhan says, "I feel like she is growing up too soon in front of my eyes. She is so understanding for her age. She just asked me to go back to shooting." 
Recalling their past memories, Badhan shares— "Her birth month, October is the luckiest month of my life. Last year, I was shooting for the film 'Rehana Maryam Noor', which was the turning point of my career. This year, I am shooting for the web series 'Guti'." 
"Saira is the powerhouse of my life. She is my strength to move forward and fight against the odds. She is my best friend. We share everything with each other," she added.
Badhan and her daughter are often seen in matching dresses wherever they go, from vacations to photoshoots.
"It has become a habit now. As we have a good bonding, we love coordinating our outfits and playing dress-up," said Badhan.
The shooting crew also sent Saira a cake to wish her on her birthday. Badhan urged everyone to keep her daughter in prayers.