'Gehraiyaan' – a serene, understated work of art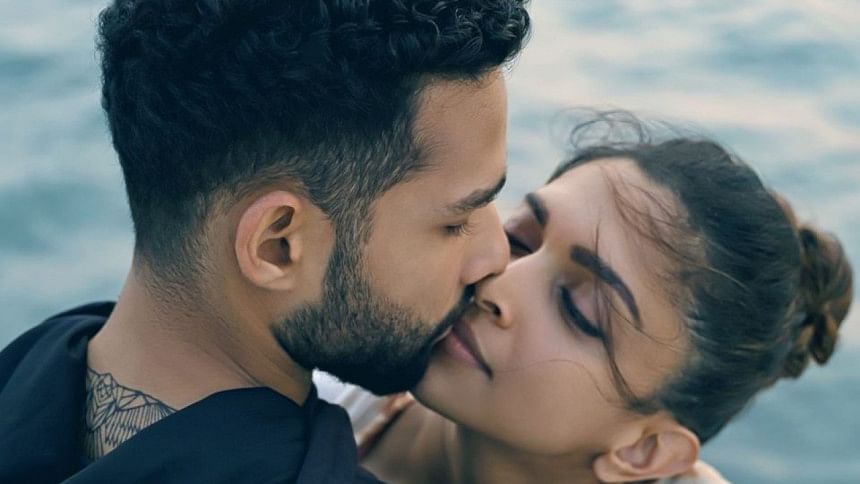 Remember the song "Pappu Can't Dance Sala" from "Jaane Tu Ya Jaane Na"? It might come as a surprise to many people that that bespectacled individual was the genius behind the brilliant romance/drama, "Kapoor & Sons". This year, Shakun Batra proved again that he is as brilliant as they come in Bollywood. 'Pappu' might not know how to dance, but he sure can direct!
Released on Amazon Prime Video, under the notable Dharma Productions banner, Batra has co-written and directed yet another romantic drama–but with a few twists.
"Gehraiyaan" (released on February 11, 2022) follows the story of a young, independent yoga instructor, Alisha, or, Al (played by Deepika Padukone).
She lives with her boyfriend of 6 years, Karan (Dhairya Karwa), an aspiring writer. Struggling financially, Alisha tries to make ends meet and be a supportive partner to Karan, as he writes his novel. In a snap conversation between the two, however, we get to know that Alisha's cousin, Tia (played by Ananya Panday), has just come from America and has invited the two of them on a yacht tour. She introduces them to Zain (Siddhant Chaturvedi), who is not only soon to be engaged to Tia but is also involved in her late father's business.
Upon the first glance at their interaction, it becomes apparent to us, the viewers, that both Alisha and Zain share a common thread of a troubled past–perhaps one of growing up in a dysfunctional family. This is confirmed by Alisha's flashbacks of her mother's depression and sharing with her daughter that she "feels stuck". Despite being a loving mother, feeling rather helpless in her marriage with Al's father (played by Naseeruddin Shah), she eventually hangs herself. A young Alisha has the misfortune of witnessing it, the bitter memory of which haunts her still as an adult.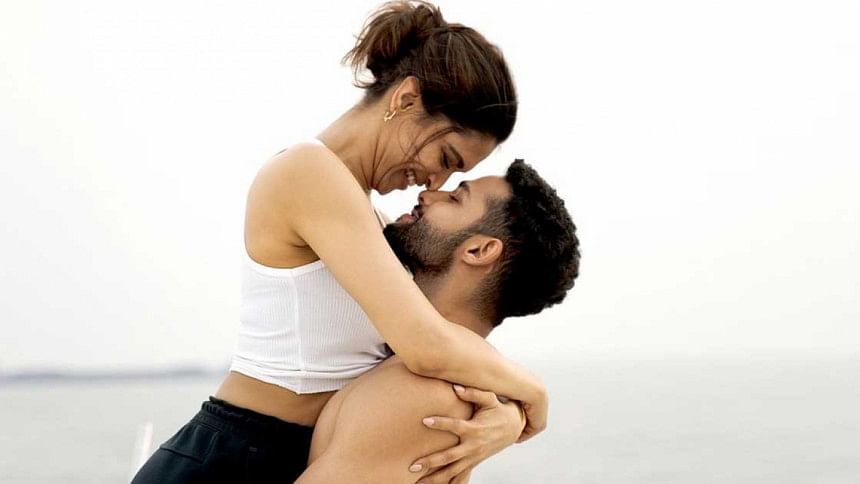 Eventually, feeling constantly taken for-granted by her partner, unable to ignore the pull to her cousin's boyfriend, and with some flirty propositions on the latter is part; Alisha and Zain start their secret love affair.
From the moment the film released, a barrage of reviews and opinions followed that bashed the movie. The lack of a storyline and Deepika Padukone's 'unusual' explicitness in the portrayal of her character were focal points in the viewers' complaints.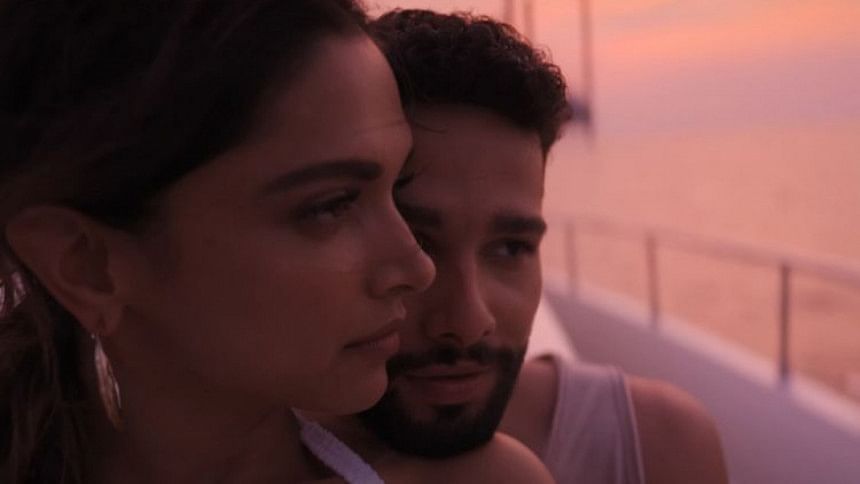 Apart from mentioning the obvious "don't watch it with your kids", we have to understand the necessity for these scenes in the movie–and why not? It deals, above all else, with complex themes of intimacy and emotional and physical connection.
Executed with keen adeptness as that of Woody Allen, these moments of passion, as directed by Batra, are not forced or feel like they were there merely for shock value. Rather, these brief instances of boldness played a crucial role in developing the story as well as making the characters as well as their burgeoning relationships more authentic.
As for the storyline, there is so much content, so many incidents taking place that propel the story forward, seamlessly weaved into 148 minutes of runtime. The depth with which the layers of different relationships–be it romantic or familial–are uncovered is both wonderful and unnerving. On the one hand, the cousins, Alisha and Tia try to mend their distance and on the other, Alisha and Zain dig themselves deeper in betrayal.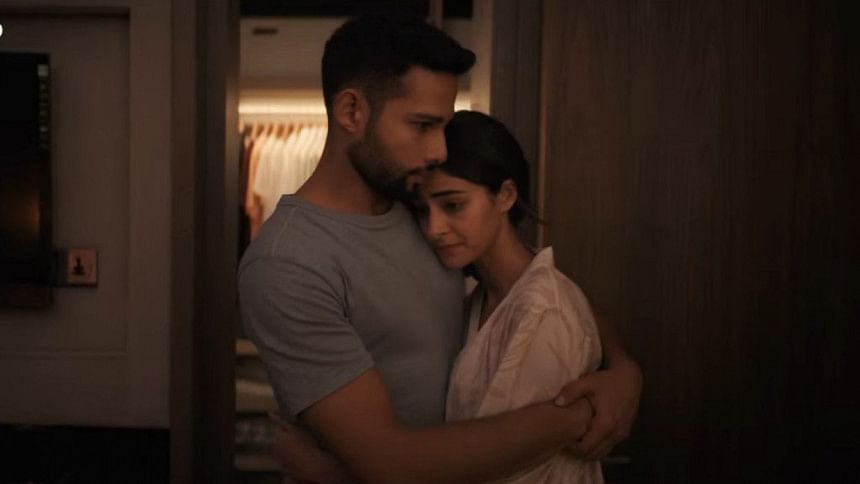 Deepika Padukone as Alisha almost carries the entire movie on her shoulders, as far the cast is concerned–a beautifully executed character; her brilliant subtle acting was undoubtedly one of the top highlights of the film. In parallel with Siddhant Chaturvedi's charming but secretive Zain, their story alludes to the complexity and the often unsavoury parts of relationships. Even Ananya Panday manages to tone down her usual over-the-top self and give us a persona who is convincingly sheltered, pampered, but sensible.
Even the cinematography is breathtaking. There are shots of the telling blue wave, cast down in greying clouds, as if before a storm. The camera zooms in for tight-shots during tense moments, and each scene is carefully curated with whites and earthy tones against a backdrop of the ever-looming cool blue, as an extension of the looming storm that is to unfold in the future. In one instance, right before Alisha and Zain get into a relationship, there is one scene where they are sitting closely, doing yoga, and telling each other their story. Only that there are no actual dialogues–they are heard in a voice-over as the two teeming in longing and desire.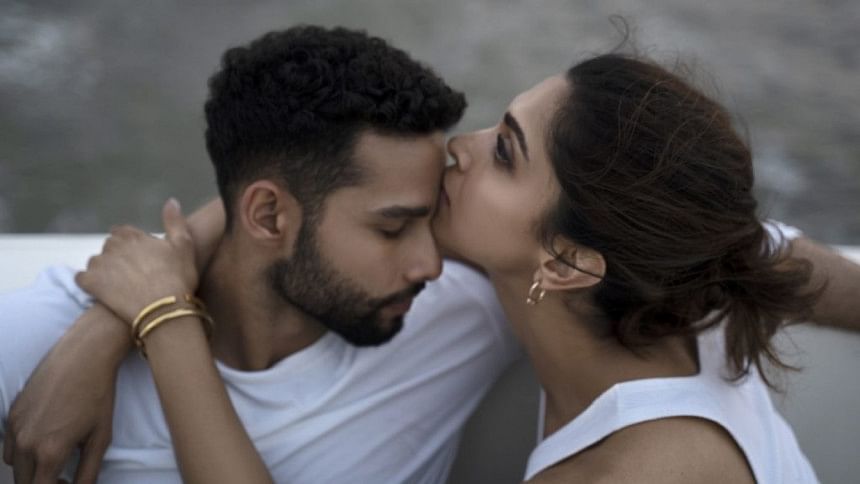 Seeing this movie unfold was like looking at it from the eye of the storm: it feels like there is chaos all around; tensions of troubled relationships, love, family affairs, and unresolved trauma run high. There is that ever threat of more devastating secrets coming up. Somehow, perhaps through impeccable direction, the serenity of the storytelling, and the understated, accomplished acting -- a certain welcoming calmness is maintained, making it one of the true works of art in cinema this year.