Let a free press thrive
Without it, a healthy democracy is not possible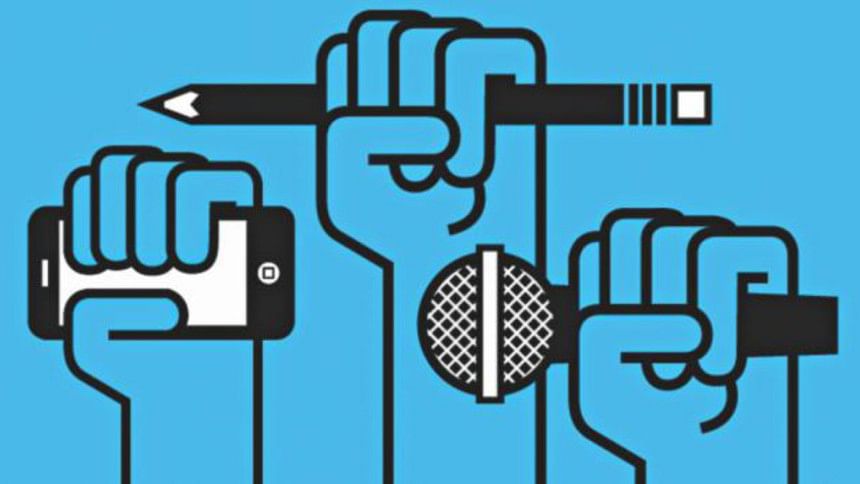 Media freedom is under attack the world over. Governments in countries worldwide, with a few exceptions, are doing everything in their power to throttle the media and silence journalists. And those who care about independent journalism are increasingly realising that we can no longer take a free press for granted. This dire state of affairs was recently echoed by UN Secretary-General Antonio Guterres who called on the international community and governments to protect journalists and create the necessary conditions for them to work in.
A journalist is murdered every four days, oftentimes for exposing corruption, human rights violations, or political wrongdoing, while those responsible remain untouched. According to the Committee to Protect Journalists (CPJ), in the past decade, at least 324 journalists have been murdered and in 85 percent of these cases, there has been no conviction. This year alone, at least 45 journalists have been killed around the world.
The impunity being enjoyed by those responsible for committing crimes against journalists is something that we see all too often in Bangladesh as well. With at least seven unsolved cases of murder of journalists, Bangladesh occupied the 12th spot in CPJ's Global Impunity Index 2018 which "spotlights countries where journalists are slain and their killers go free." The enactment of the Digital Security Act—which has several provisions that could hurt independent journalism and hamper freedom of speech—means that media institutions and journalists are under more pressure than ever. A free press simply cannot thrive in this climate of fear that seems to have taken hold.
The government must prioritise the unsolved cases of journalists who have been killed and bring to justice those responsible. Without an environment in which journalists feel that they can do their job without being targeted for harassment or murder, the media will not be able to speak truth to power. But such an environment cannot possibly come about unless the government, media institutions and civil society work together.