Staff picks for Nonfiction November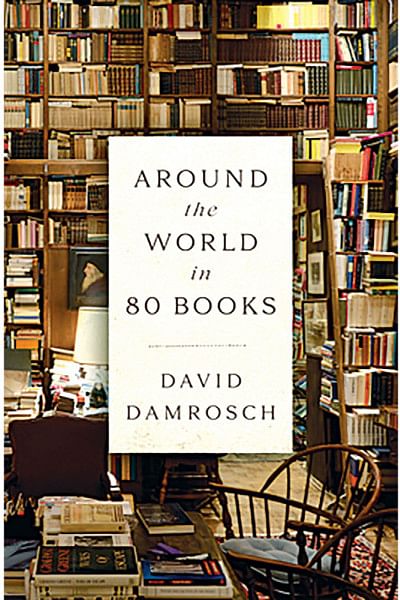 AROUND THE WORLD IN 80 BOOKS
David Damrosch
Penguin Press, 2021
David Damrosch is Chair of the Comparative Literature department at Harvard University and founder of Harvard's Institute for World Literature, having authored the genre-defining What is World Literature? (Princeton Press) in 2003. Taking a cue from Jules Verne's character, Phileas Fogg, in this latest book Damrosch maps out the way world literature traverses across the globe and evaluates how writers live in two different worlds of their own making: one, that of their personal experiences, and the other, molded by the books that have helped shape their worldview. In what reads like a cartography, the writer includes classics as well as contemporary works, ranging from Woolf and Dante to Nobel Prize-winners like Orhan Pamuk, Wole Soyinka, Mo Yan, and Olga Tokarczuk, each author or book attached to a geographical location Damrosch helps his readers "travel" to. The book is an extension of Damrosch's blog series of the same name completed during the COVID-ridden lockdown period of May to August 2020.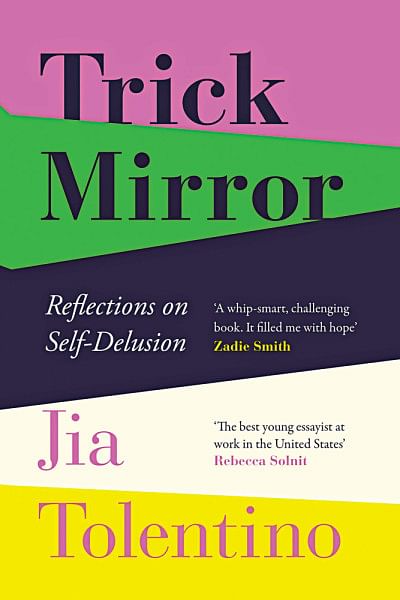 TRICK MIRROR
Jia Tolentino
Fourth Estate, 2019
In a collection of essays, Jia Tolentino talks about feminism, religion, drugs, reality television and the celebrity/influencer culture—cultural tropes that have shaped her perception of the contemporary world. At the base of it all, the former deputy-editor of Jezebel and current staff writer of The New Yorker grapples with the idea of coming to a "true self" in an age of penetrating, technology-driven deceptiveness. Tolentino writes, in the introduction of her 2019 debut book, "Writing is either a way to shed my self-delusions or a way to develop them".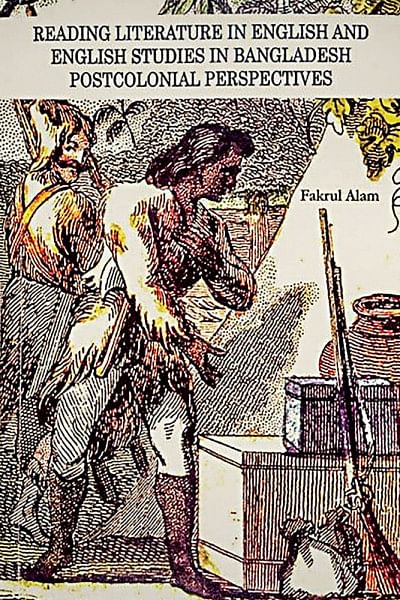 READING LITERATURE IN ENGLISH AND ENGLISH STUDIES IN BANGLADESH: POSTCOLONIAL PERSPECTIVES
Fakrul Alam
Writers Ink, 2021
A sequel to his earlier work, Imperial Entanglements and Literature in English (University Press Limited, 2007), Fakrul Alam's latest collection of essays looks deeply into the ideas of post colonialism through the lens of notable Western as well as Eastern writers. In addition to dedicating two chapters of the volume to Defoe—who he terms as a "colonial propagandist"—the writer also discusses South Asian writers like RK Narayan and traces back at length to his well known preoccupations with Edward Said. UGC Professor of English at Dhaka University and a well known critic, translator, and academic, Alam attributes his book to Professor Serajul Islam Chowdhury, who he declares, is "truly a mentor for all seasons".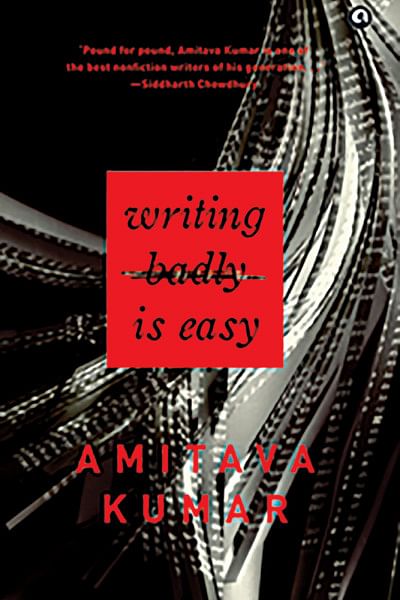 WRITING BADLY IS EASY
Amitava Kumar
Aleph Book Company, 2019
Writing Badly is Easy by Amitava Kumar is a comprehensive style-guide for anyone with an interest in learning how to write or better their craft. The writer, in an easily-flowing conversational tone, follows on the works of notable writers like Gabriel Garcia Marquez and Salman Rushdie and highlights defining extracts from their work as examples on how to set tone, recognise a personal style of writing, and make good use of narrative form. He draws from his own experience as an established writer, and explains how to reach the middle ground between an academic and a creative style of writing.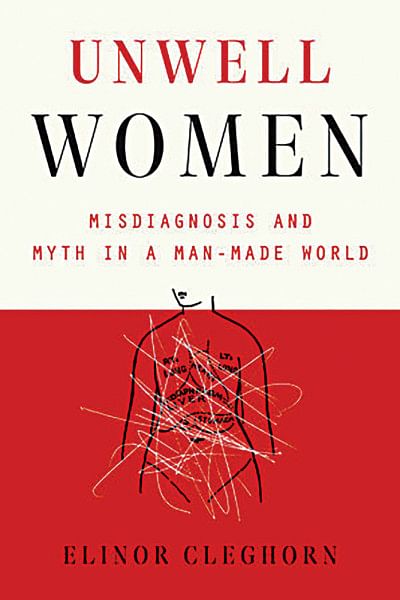 UNWELL WOMEN: MISDIAGNOSIS AND MYTH IN A MAN-MADE WORLD
Elinor Cleghorn
Dutton Books, 2021
After spending years going to the doctors' who were unable to diagnose her for an autoimmune disease, Elinor Clegane writes about her unfortunate experiences in the world of biased medical science where the standard of "healthy" is deemed to be a slender white man; and where countless women have been misdiagnosed owing to their ignorance towards the female body. In her work, Cleghorn, who has an academic background in feminist culture and history, pairs her personal experiences and traces through history how women's bodies have been taught to be hidden and shamed, instead of being taken as what it is—a biological entity. As a result, the more subtle symptoms of what could be major illnesses are often overlooked and ignored.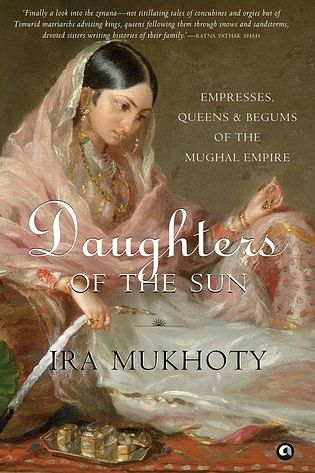 DAUGHTERS OF THE SUN: EMPRESSES, QUEENS AND BEGUMS OF THE MUGHAL EMPIRE
Ira Mukhoty
Aleph Book Company, 2018
Daughters of the Sun by Ira Mukhoty claims to declare the narrative of the previously absent voices of the women of the Mughal Empire. Based on biographies, monuments, their engagement in diplomacy, and on the countless tributes to them in artworks dotted throughout history, Mukhoty's work recounts the pivotal roles the wives, daughters, sisters, and milk-mothers have played in the lives and reigns of the great Mughal emperors who left their legacy by founding a culture of affluence and grandeur. Read about Mukhoty's more recent biography, Akbar: The Great Mughal (2020), here.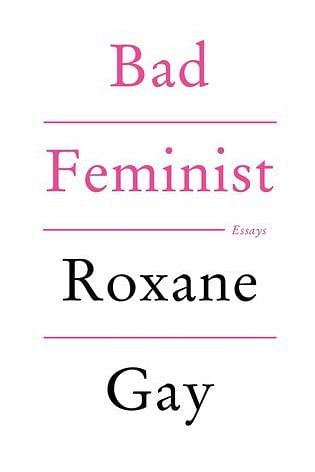 BAD FEMINIST: ESSAYS
Roxanne Gay
Harper Perennial, 2014
In the 2014 collection of essays, cultural critic, novelist and professor, Roxane Gay explores the relationship between being a feminist and the love for things seemingly clash with the ideologies of contemporary feminism. The writer explores a wide range of topics that are both cultural and personal to her in a tone that is humorous yet deeply perceptive of her subjects. The book is divided into five telling sections: Me; Gender & Sexuality; Race & Entertainment; Politics, Gender & Race; and Back to Me, and Gay ventures to shed light on what it means to go through life as a nonconforming woman. "The book is an attempt to show", she says, "what it's like to move through the world as a woman. It's not even about feminism per se, it's about humanity and empathy".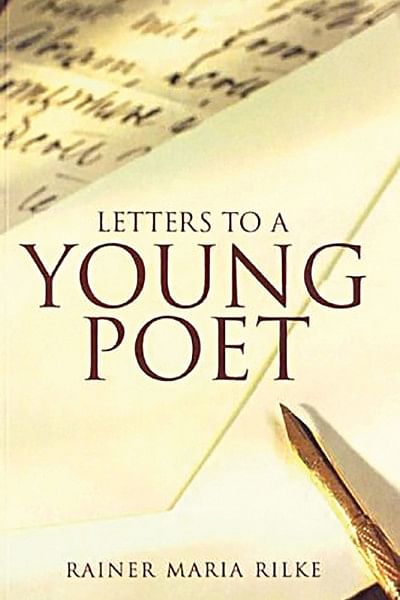 LETTERS TO A YOUNG POET
Rainer Maria Rilke, 1929
Conceived over a crucial part of the Bohemian-Austrian poet, Rainer Maria Rilke's life, this series of 10 letters offers crucial insights into the underlying themes and ideas of his work. The correspondence started when a young student at a military academy sent some of his verses to the already prominent poet, asking for his advice and assessment of his work. The first of the letters is a respectful declination to review the work but, in later replies, Rilke advises Franz Xaver Kappus on how a poet should feel and seek the truth in his experience of the world and the pursuit of art. Letters to a Young Poet is a brilliant read for anyone with an interest in poetry, scholarship, and in Rilke's works.