Bangladesh Film Archive organises photo exhibition in remembrance of Bangabandhu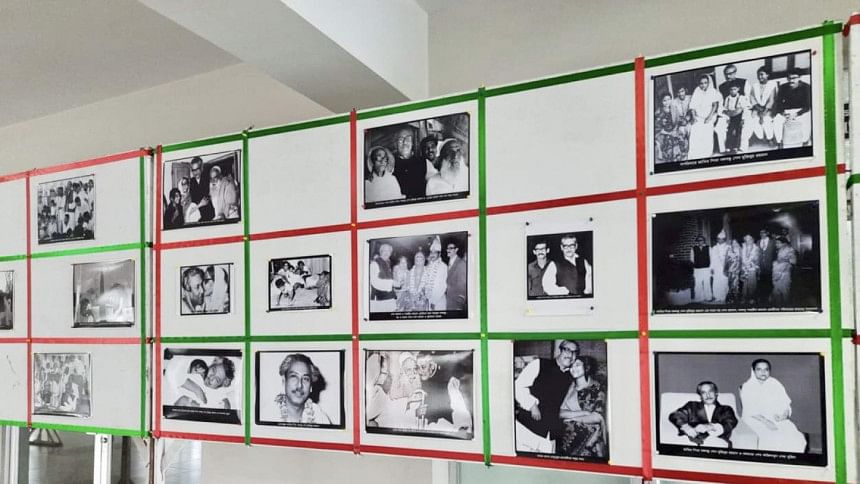 In remembrance of the Father of the Nation Bangabandhu Sheikh Mujibur Rahman, a 15-day photo exhibition began at the Projection Hall of the Bangladesh Film Archive from August 5, 2021, following safety measures against Covid-19.
The exhibition showcases photographs from the life and work of the Father of the Nation.
Honourable Secretary of the Ministry of Information and Broadcasting, Md Mokbul Hossain inaugurated the exhibition, while Md Nizamul Kabir, Director General, Bangladesh Film Archive, presided over the event.
In his inaugural speech at the exhibition, Md Mokbul Hossain said, "The Bangladesh Film Archive is playing an invaluable role in preserving the national heritage and history."
The Bangladesh Film Archive is the only national institution responsible for the preservation of the country's national history and heritage. It carries out the glorious duty of preserving the historic March 7 speech of the Father of the Nation Bangabandhu Sheikh Mujibur Rahman, along with many other documents of that time.
Visual documents on the Liberation War of Bangladesh, Bangabandhu's political struggles and his post-independence regime, are preserved in a specialised vault at the institution.
Additionally, through the special engagement of the Bangladesh Film Archive, these documents were restored and promoted following a digital conversion for future generations.
The national institute also facilitates film collections, researches, seminars and symposiums, among other things.
"Due to the earnest interest of Honourable Prime Minister Sheikh Hasina, this beautiful building has been constructed. I hope that students, teachers, researchers, and film lovers from home and abroad will benefit from the Bangladesh Film Archive and play an important role in passing on the history and heritage of this country to future generations," said Md Nizamul Kabir.
The exhibition will be open to the public every day till August 20, 2021, till 4 pm. It is located on the 5th floor of the Bangladesh Film Archive building.
Translated by Mormee Mahtab