Covid-19: Battle can be won if all hands are on deck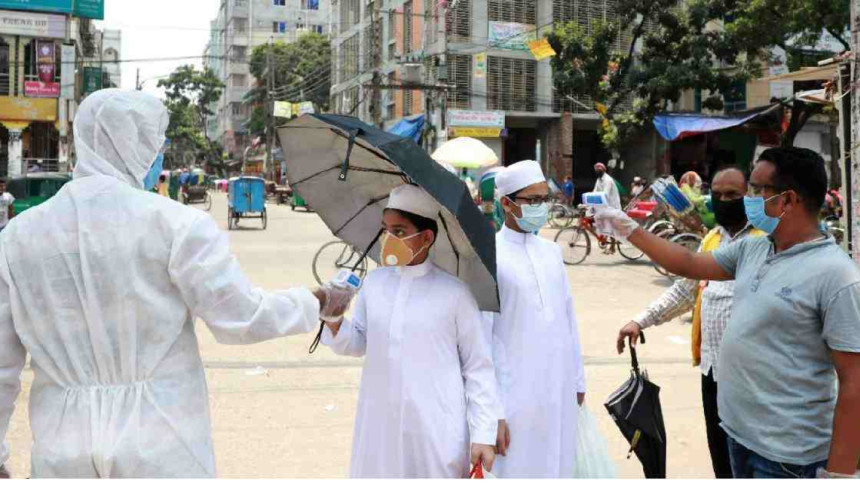 Let's talk about the young people fighting on the frontlines of the Covid-19 outbreak.
"I have just watched the video of Young Bangla. The youth are on the frontline at this time of crisis. The mission they set out on deserves an ovation," said the stalwart standing behind the wicket for Bangladesh Cricket Team, Mushfiqur Rahim.
The cricket star said the youth have delivered on their promise with love and care. "If all hands are on the deck, we will emerge stronger from this turmoil."
The cricketer said this during a Let's Talk episode on the role of youth in overcoming the Covid-19 crisis on Monday night, said the Centre for Research and Information (CRI) today.
Mushfiqur said their lives are mostly spent on the playground but he has shut himself in the room for two months because safety must be placed on the top of the priority ladder.
"That's why I'm in my home and there's nowhere else I could be at this time of crisis. Never before did we receive the lash of a crisis on this scale. So, we must abide by the instructions spelled out by the government. Law enforcement agencies and healthcare professionals are leaving no stone unturned to ensure the safety of people. We should respect their dedication and effort and follow government instructions."
Chirkutt Band's Sumi also agreed with the cricketer during the programme conducted by Nahim Razzaq, MP.
"In a country everyone has a role to play – big or small depending on the age and capability – I don't think no crisis will be big enough to send us off the perch. The scale may be large at this stage. But we can ride this storm," she said.
Nabanita Chowdhury pointed out that domestic violence has been on the rise due to the lockdown.
She said, "There's no exact statistics on violence against women in Bangladesh. Women don't even know where to contact in such emergencies. This violence shoves the lives of children in jeopardy as well.
MP Waseqa Ayesha Khan said, "I got in touch with quite a few young Bangla activists in different corners of the country. I have been in Chittagong since March 26. Youth are working wholeheartedly there."
As per discussions, young people working in this crisis may receive financial assistance when this crisis ends. They may receive Tk 500 crore as loans through Karmasangsthan Bank.
Referring to current startups and entrepreneurship, JCI Bangladesh President Sarah Kamal said, "You never know when the situation will return to normalcy. Neither do we know about how that normal will look like. As such We must work on every possibility."
Jaago Foundation founder Korvi Rakshand said, "Starting from the language movement to all other historical turnarounds, young people have always been at the forefront. I think there should be a national mapping of these youth organisations and coordination among them. This should be done under the supervision of the ministry dedicated to youth.
Joy Bangla Youth Award Winner Fahima Khatun, Sadat Rahman of Narail Volunteers, Kamrun Nesa Mira of All for One Foundation, Mahidur Rahman of NIYSHAN in Naogan and Zafar Shafi of The Earth Foundation also shared their observations conducted by Nahim Razzaq, MP.